This Instagram Post is Proof That G-Dragon Loves His Fans
BIGBANG's G-Dragon may be prone to spam in his personal SNS accounts after this fan's strategy to get his attention actually worked. 
On December 5th, G-Dragon's personal Instagram account was flooded with more love than usual from his fans. This was mainly due to a post made by a particular fan that got a reply from the artist.
On one of his updates, the fan flooded his comments page with a series of "I love you" messages, which caused G-Dragon to immediately respond with "I love you too." The short interaction was captured and talked about on various community boards.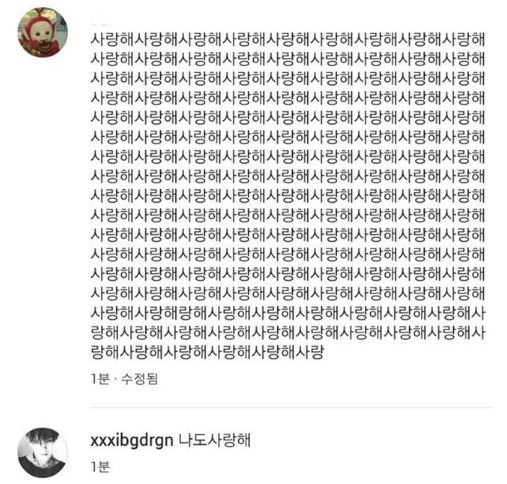 This unprecedented fan service, however, angered some of his fans as his Instagram account continues to be spammed yet G-Dragon has not issued out any more "I love you too"s. The photo alone received more than 18,500 comments made by followers who hoped to receive a similar reply.
See this Instagram photo by @xxxibgdrgn * 645.4k likes
This not the first time that G-Dragon caused such a response for his fan service. Back in May, his actions were dubbed as the "best fan service" ever given by an idol to a fan. Recently, he also participated in a charity foundation, (RED), that will give a fan a chance to win a private meal with G-Dragon himself.
Source: JoongAng
Share This Post