This Is The True Reason Other K-Pop Fandoms Are Jealous Of The Love Between EXO And EXO-Ls
Popular SM Entertainment boy group EXO is having one of their most successful promotions yet with their 3rd album EX'ACT, and isn't forgetful when it comes to thank their fans.
As EXO prepared for their stages on music shows and other events, the boy group had arranged all sorts of snacks and drinks for their awaiting fans. One netizen compiled a short list of what kind of gifts were given to EXO-Ls by the idol group which coincided with their album drop release date, June 9th.
On June 9th, specially designed can drinks were given to fans. A fan meeting was held on the 11th where the same drinks were once again given out. EXO then gave out dukkbokki, fried crayfish and drinks on the 19th, and churros and spaghetti on the 19th. On the 24th, fans received waffles and drinks. And all through these events, banners with a message of love from EXO to EXO-Ls were hung high.
It is quite touching for fans as they are the ones usually preparing food for their idols and staff during promotions.
Currently, EXO is promoting their title tracks "Monster" and "Lucky One."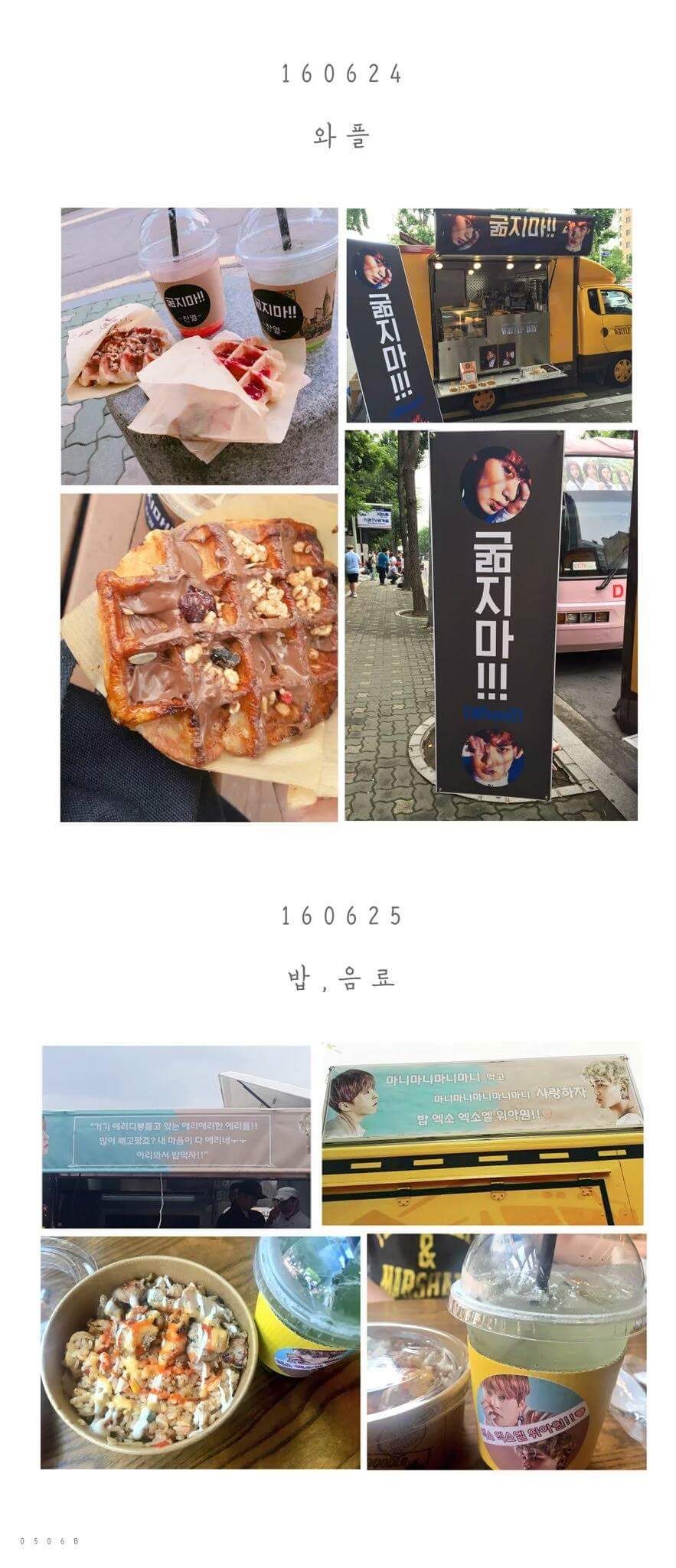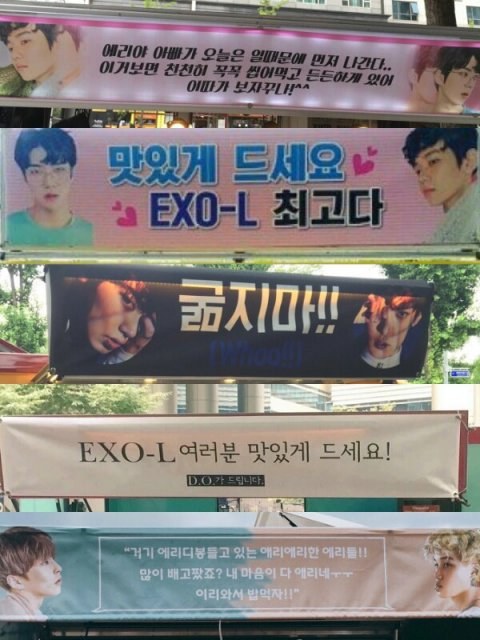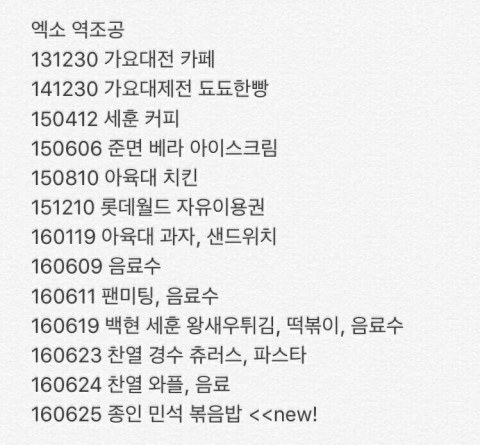 Source: Pann
Share This Post