This Is What Happened When Protesters Tried To Shut Down Korea Pride
When Christians protested against gay pride in Korea, these LGBT Koreans continued with their celebrations.
On June 28th, 2015 Seoul held its LGBT pride festival which was part of the three week long Korean Queer Culture Festival. A month before, Christians have been doing whatever it took to shut down the Queer Festival. The anti-LGBT protesters stood outside the police station, trying to get permits in order to hold an event in the exact same location as the Queer Festival.
Due to conflicting permits, the police were planning to shut down the parade but the court ruled that the parade must go on. Because of this conflict, police were responsible for separating the Christians and LGBT supporters who held events in the vicinity of one another.
Eight different counter protests took place and the biggest of them all was organized by a church and created the Korean Churches Anti-LGBT Response Committee.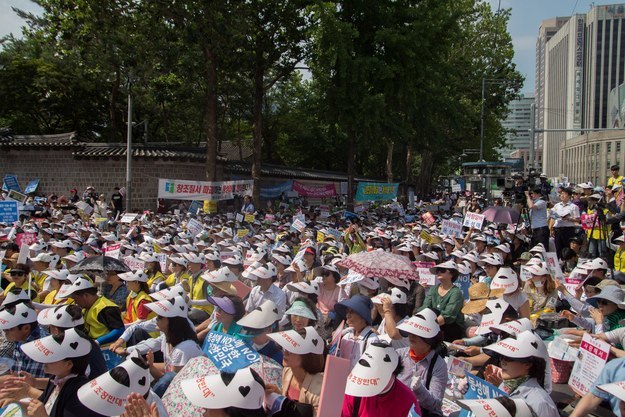 The leader of the anti-LGBT group, Lee Young Hoon preached, "Our prayers will open the sky and the homosexuals will fall, we will be blessed with victory."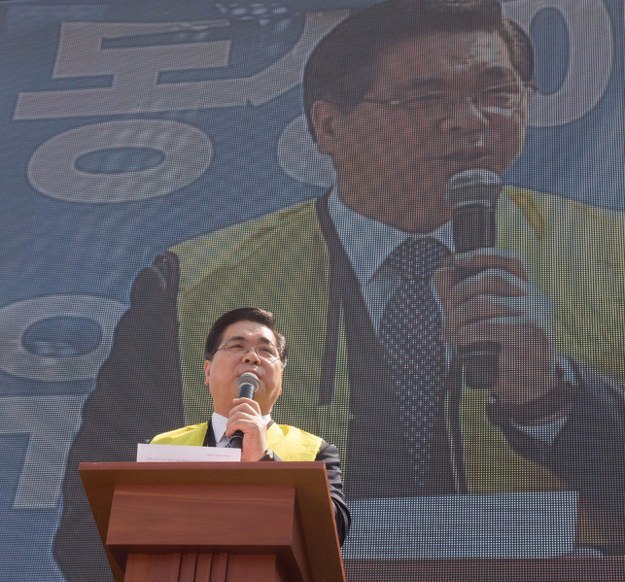 Meanwhile, visors that read, "Oppose homosexual provocation" were handed out to the anti-LGBT coalition while they held up a large sign that read, "We pray for korea not to be diseased/sick with homosexuality."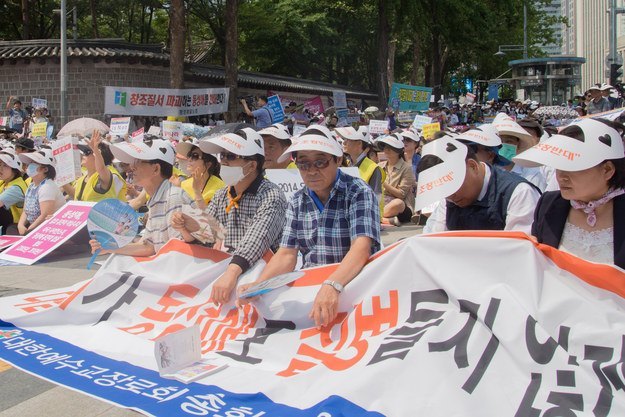 The anti-LGBT Christians did whatever it took to protest against the Queer Festival. They held numerous types of rebellion such as holding up signs and giving performances. Many wore traditional hanbok while playing the Korean drums in protest.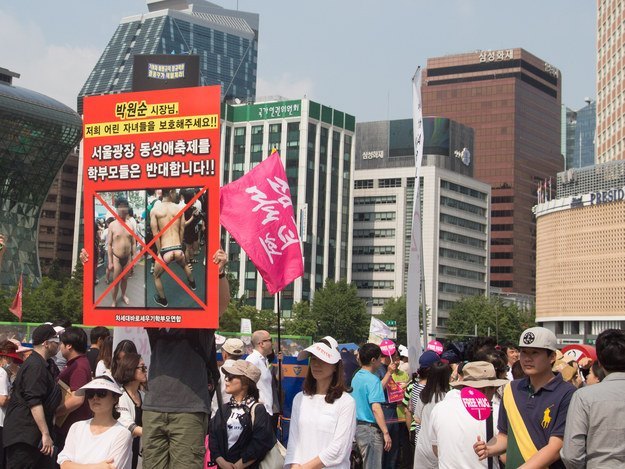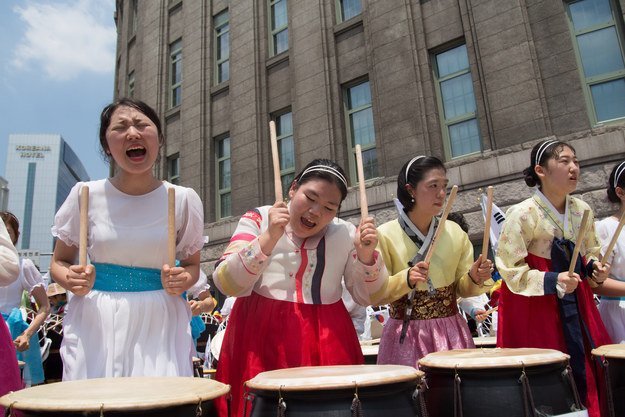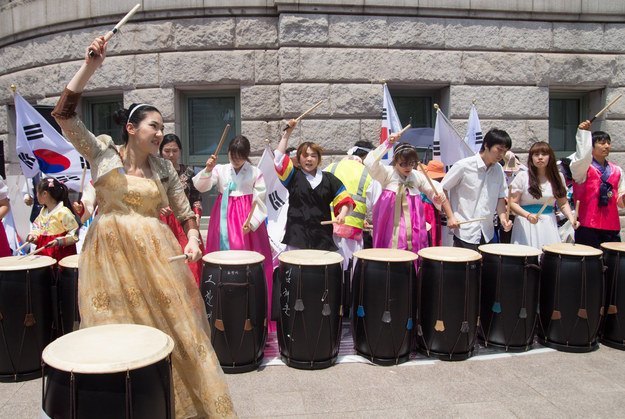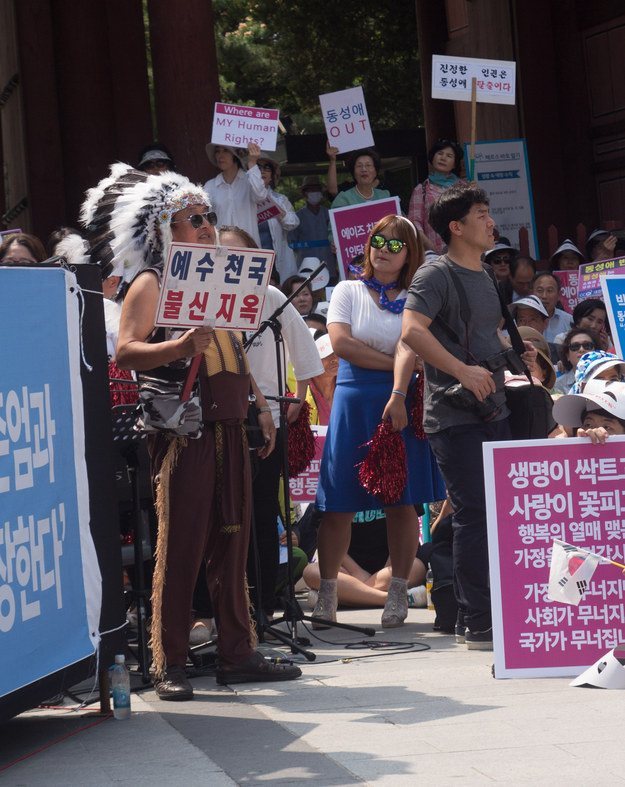 Baek Chang Gi says, "National values were fashioned on purity and justice, which is why this chaos will go against our roots and bring confusion to the people. Homosexuality is hurting our manpower; our nation is doomed."
Since this event took place during the outbreak of MERS, people were wearing masks. However, the protesters wore Xs on the mask, which was explained to be either a protest against same sex marriage or a silent protesting against homosexuals. A woman was seen holding a sign that read, "Same sex marriage is not a human right (EU Human Rights Court)."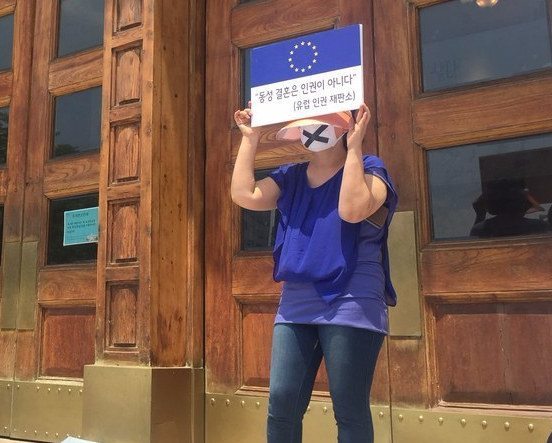 No matter, Korean gay pride continued on. The queer festival supporters appeared to be having a good time despite all the protesters that were surrounding them on the outside.

Many supporters held up signs that helped encourage gay pride in the Korean community. One person was seen holding a sign that read, "Anal sex is a human right. It feels good."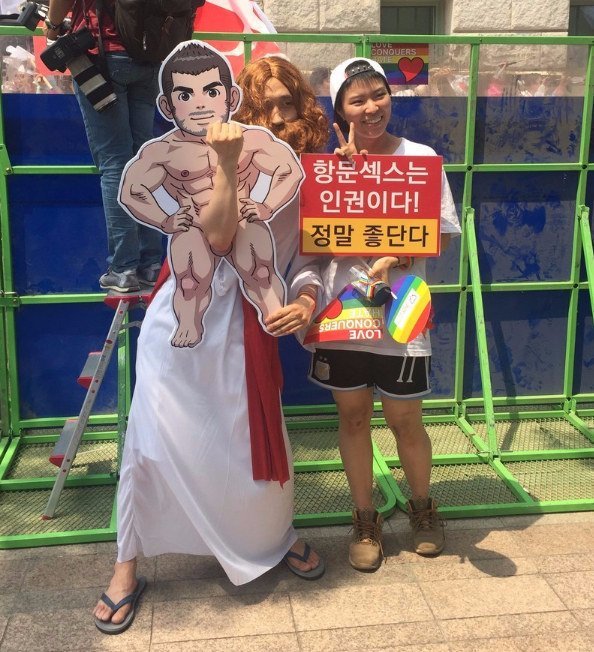 And others took a more humorous approach.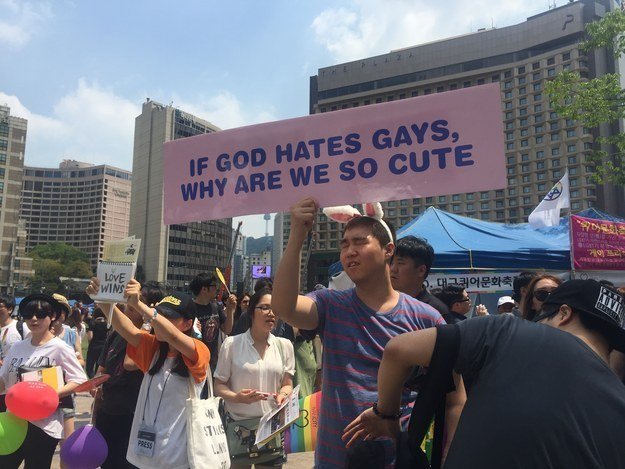 They even brought some familiar faces from the United States to join the party.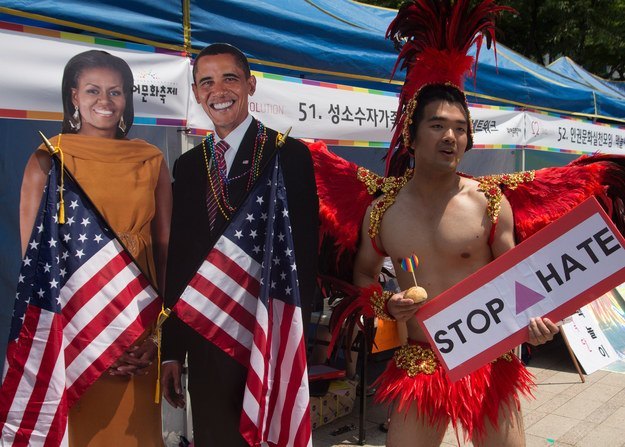 Those who organized the parade were afraid of a blockade being formed from the protesters. Luckily, only a few tried and were removed immediately. And after a long day, the gay pride parade stood strong.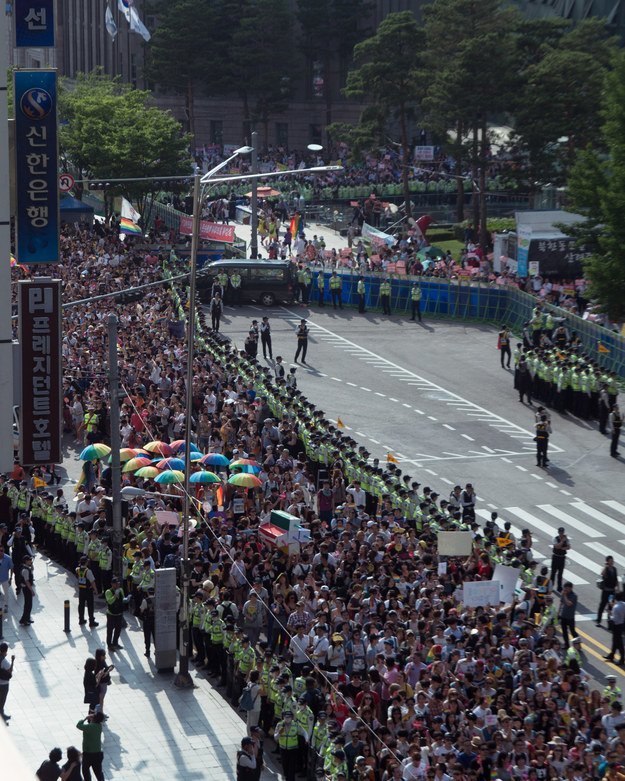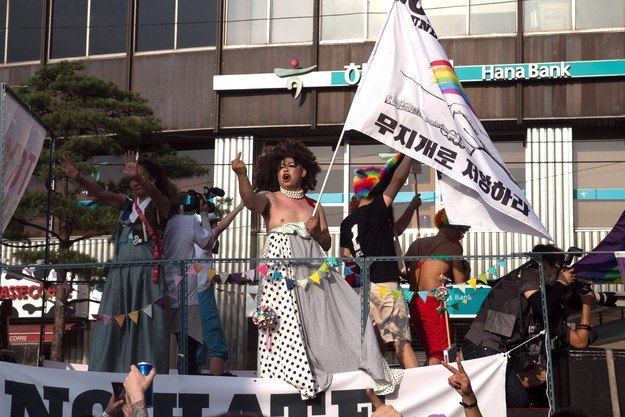 Source: BuzzFeed
Share This Post