The Time Hyun Bin Played A Character Even More Rugged Than Captain Ri
We've never seen Hyun Bin like this.
Captain Ri from Crash Landing On You may be one of the most masculine characters we've seen from Hyun Bin during his career.
With his attractive looks, athletic moves, and heart-stopping personalty, Ri Jeong Hyeok was a memorable leading man.
If you like rugged guys, there is another role Hyun Bin played that's even tougher than his Crash Landing On You persona.
Meet Min Tae-Gu from the movie The Negotiation (2018).
A cold-blooded hostage taker in Bangkok, Thailand, he smuggles weapons for a living for an international crime organization.
Fans of Seri and Captain Ri would be happy to see them acting in the same film again, as Son Ye Jin played a master negotiator who tried to reason with Tae-Gu.
This was the first time Hyun Bin played a villain in his entire acting career.
That's not to say, however, that viewers didn't cry out about how unfair it was that such an evil man was so handsome.
Something about his confidence and charisma stood out.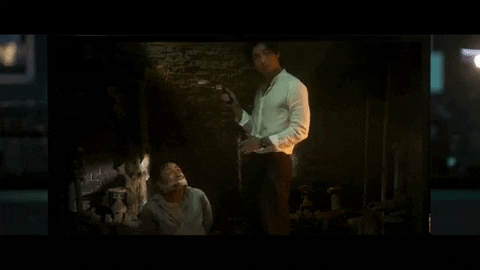 It made him a perfectly scary character unlike how we've ever seen Hyun Bin before.
It's an interesting contrast to his Captain Ri character. Him and Tae-Gu were similar and different in numerous ways.
Add The Negotiation to your "watch next" list!
Share This Post