[★BREAKING] T.O.P ex-girlfriend trainee claims he asked her to get more drugs for them to share
The trainee who smoked marijuana with T.O.P recently sent a long, detailed DM to clarify her side of the story.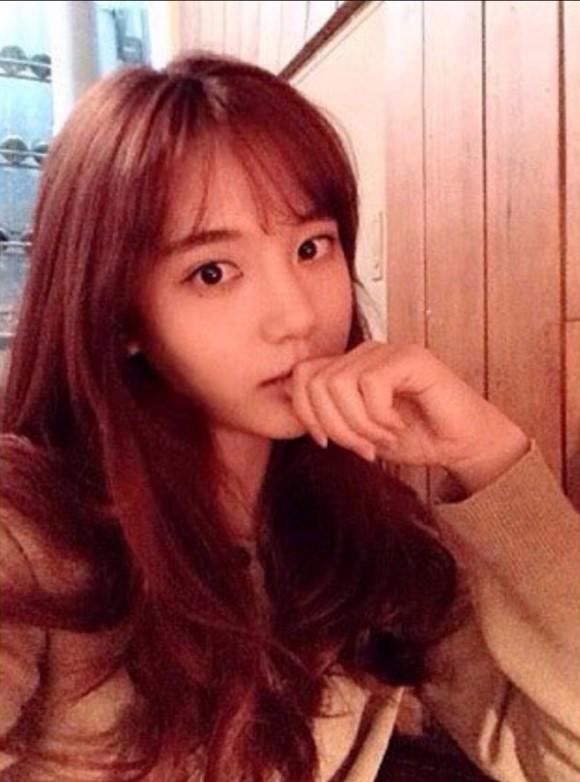 The trainee, Han Seo Hee, had been tagged in an Instagram post about the incident by an anonymous netizen.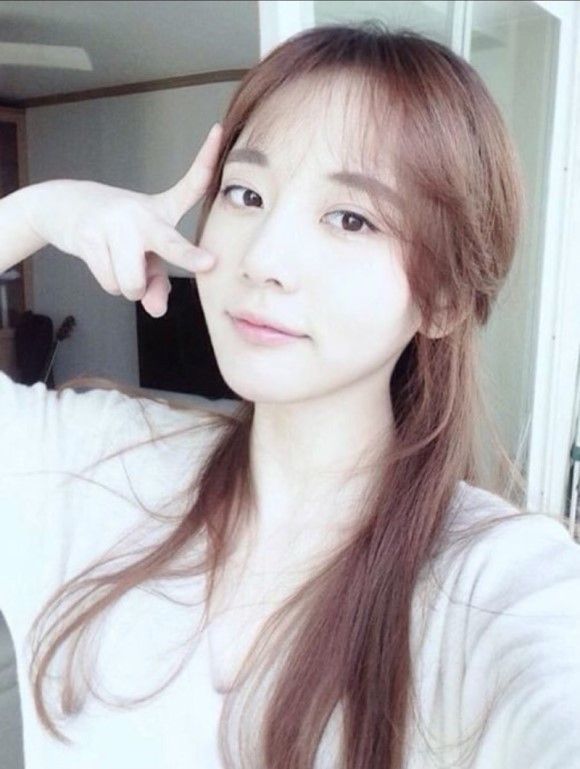 The netizen felt that Han Seo Hee was cruel in mentioning T.O.P's name and believed she had snitched on him.
"I felt it was cruel of her to mention T.O.P when she was the one who snitched on him and is going to court for an appeal, so I tagged Han Seo Hee's ID and wrote my opinion about the article, and she sent me this long message."

— Netizen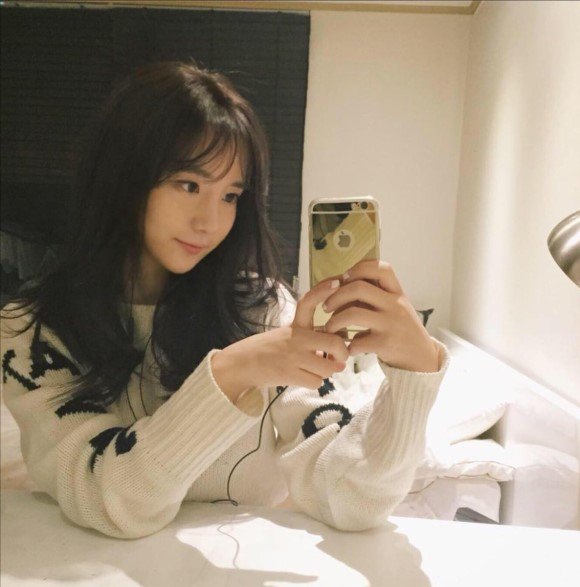 In response, Han Seo Hee said it was all a misunderstanding, and that she never wanted to snitch on T.O.P.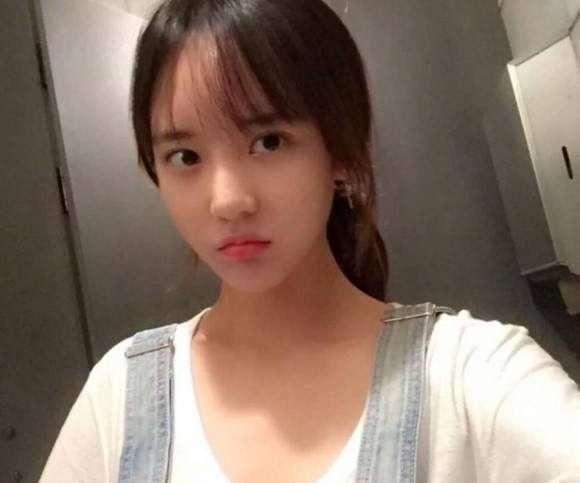 First, she explained everything in regards to how T.O.P was ever included in the case, and clarified some facts that were misreported or remained unclear.
Hello, I saw that I was tagged in your post so I happened to read it.

First, I'm sorry. Due to my crimes, the other person [T.O.P] keeps getting mentioned with me, but now, I'm hoping that his name isn't mentioned with me anymore.

There were a lot of times where I wanted to speak up and clarify the parts of the story that were reported falsely, but despite the multiple requests for interviews, I was cautious in being mentioned again with the other person so I've been rejecting all of them.

I'm currently facing trial so I think the reporters are continuing to mention him with me, so I'm sorry.

Also, there's one thing I wanted to say, and it's that I didn't snitch on him because I wanted to reduce my sentence.

When I was arrested, the officers already knew of our relationship, and as soon as I was arrested, my phone was confiscated from me.

All the messages, calls, photos, and Line were all revealed, and the officers showed me the evidence and told me to provide a true statement, so in my first statement, I wrote that the other person wasn't involved in this incident at all.

But the narcotics division's manager told me that if I just tell the truth and come out with everything and admit to my crimes, then I could be indicted without detention.

I believed him and told them the truth, but in the end, I was booked with detention and imprisoned.

I promise I didn't snitch on him because I wanted to reduce my sentence.

Also, I never offered it to him.

I really want to tell you that I never offered it to him.. I know that whatever I say or however I say it will only come off as bad.

I'm being extremely cautious with the words I choose right now. And I also feel that you could be offended by this message.

All I can say is that I'm sorry.

In regards to the problem with my appeal, the prosecutors first filed for an appeal because of an unfair trial, and I found out about that through an article.

As soon as I saw the article, I asked my lawyer what I should do, and he said that we also have to file for an appeal, so I listened to him and filed for one.

I don't believe my sentencing is unfair.

Also, in regards to my letter of reflection, I didn't write it to ask for a reduction in my sentence, but I wrote about how my lifestyle has changed since being released, how I plan on living my life in the future, and whether or not I was reflecting on the immature behavior I exhibited in the past, and handed it in.."

— Han Seo Hee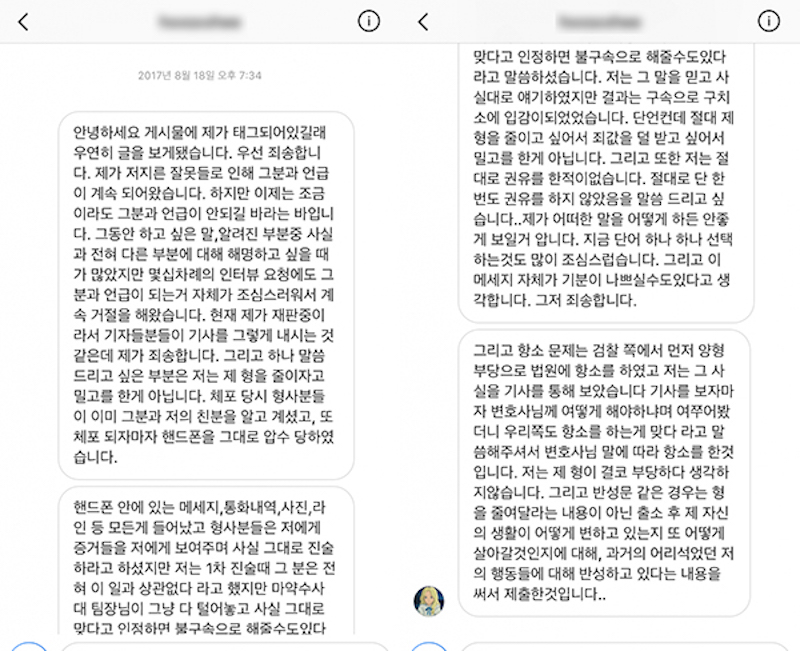 The netizen then asked her if she was indeed in a relationship with T.O.P at the time, to which she admitted that she was.
"Yes, it's true that we were together.

But I never ever offered it to him first, and the blame keeps getting shifted on to me, and I'm really frustrated and angry, but I know his personality, and I could see how scared and fearful he was, so I just bottled it up and tried to get past it.

But the public is seeing me as someone who ruined his life so I'm very frustrated.

While I was dating him, I told him that I was currently in the middle of investigations for marijuana use.

But even though he knew that, he offered me an e-cigarette without telling me that there was hash [marijuana oil] in it, which belonged to him.

He also asked me that if I knew of any other good drugs, we should do them together and that we should purchase it, so I got lost in the moment and contacted the dealer myself, and we abused them together.

I should never have given into it no matter how many times I was offered, but that was my biggest fault.

I understand that anything that I say or try to clarify may sound like an excuse or a way to shift blame, but I would really like to correct what isn't true.

All of this may sound new, but it isn't because I've said these things to the prosecutors ever since I started being investigated.

But, I've been rejecting multiple requests for interviews, so none of it was ever reported. I'm currently on trial right now, so I'm not trying to reap the benefits through these stories.

I'm talking so much today right.. I'm sorry ㅠㅠ"

— Han Seo Hee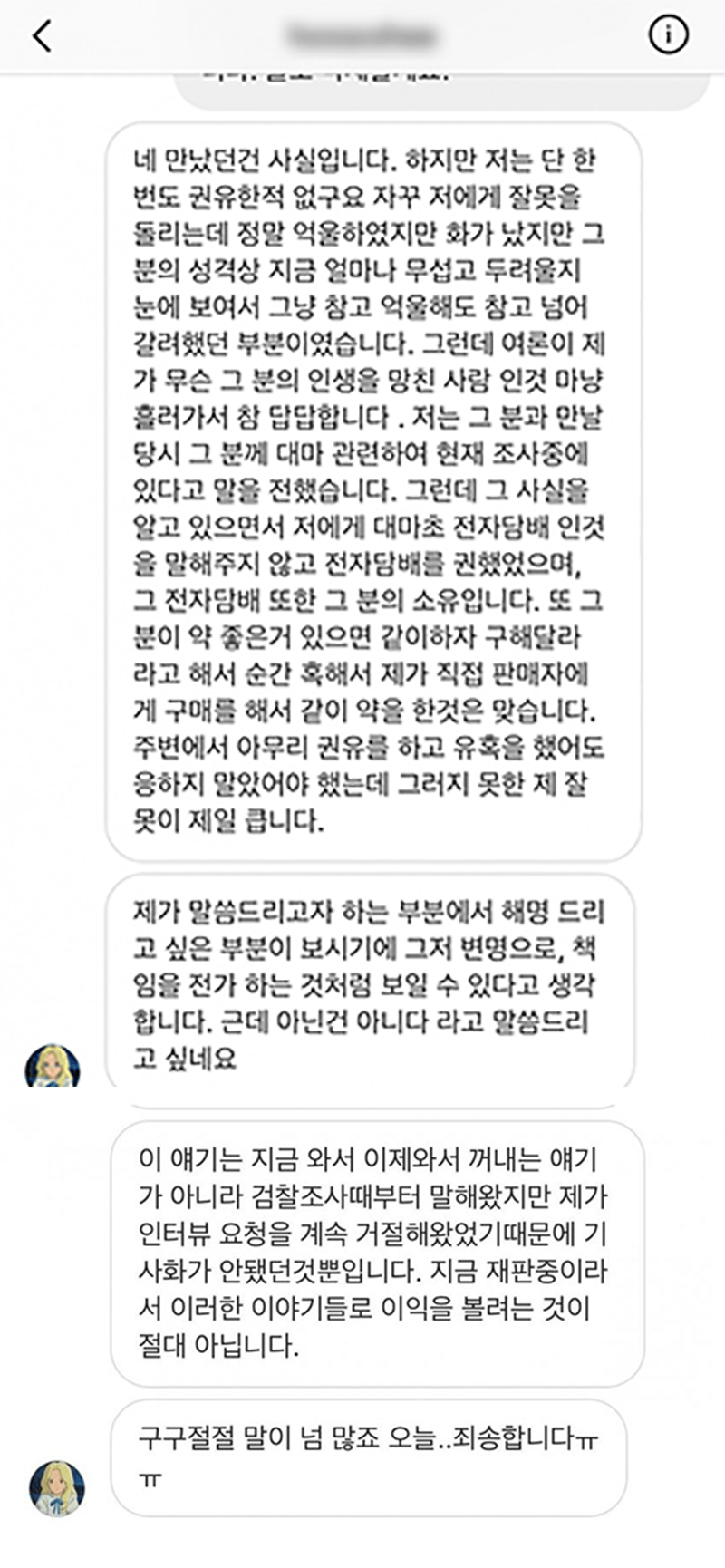 Han Seo Hee just recently accepted the sentence from her final trial and expressed that she is incredibly sorry for her crimes.
[★TRENDING] Dispatch Captures Photos Of T.O.P Marijuana Scandal Trainee In Public
Source: SBS
Share This Post