Trains in Korea Are Doing Something Incredibly Creative For Summer
Ever know what it feels like to have the beach with you everywhere you go? These subway cars in Busan will let you experience that!
Summer is a good time for people to go and have fun at the beach. Vacationers as well as people with plenty of free time will usually find themselves spending time at the beach whenever they want.
However, even though it is summer, many people may still need to go to work and won't have time to go to the beach. Never fear, Busan has come up with a creative way to fulfill your desires!
Recently subways in Busan have gotten a makeover, taking on a whole new design inside that delighted many people. Rather than the usual and plain appearance, subway carts have been decorated to look like the beach.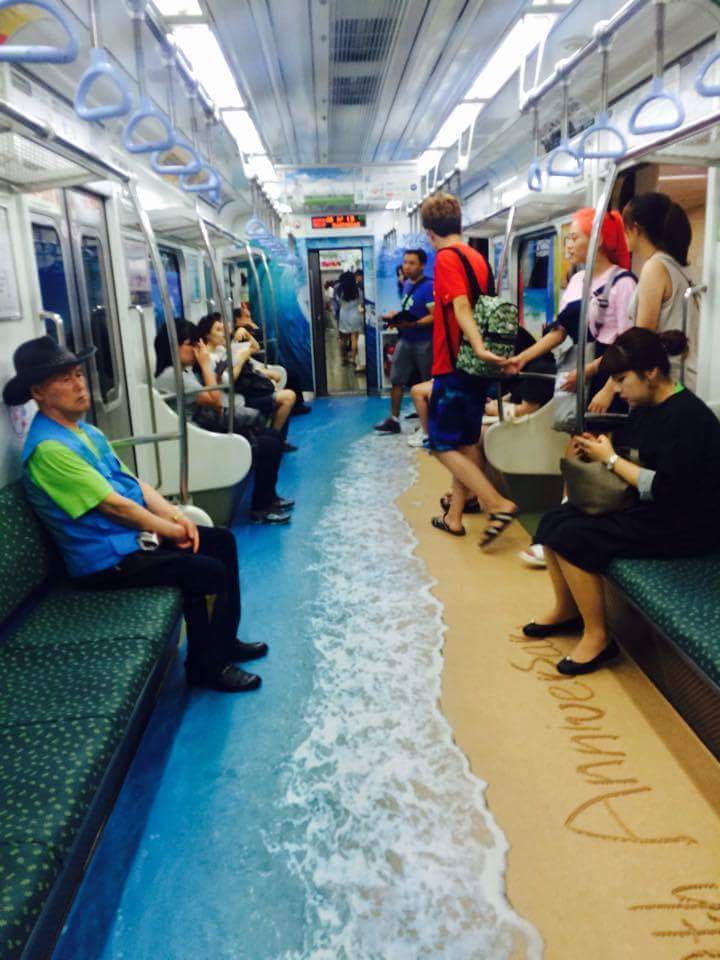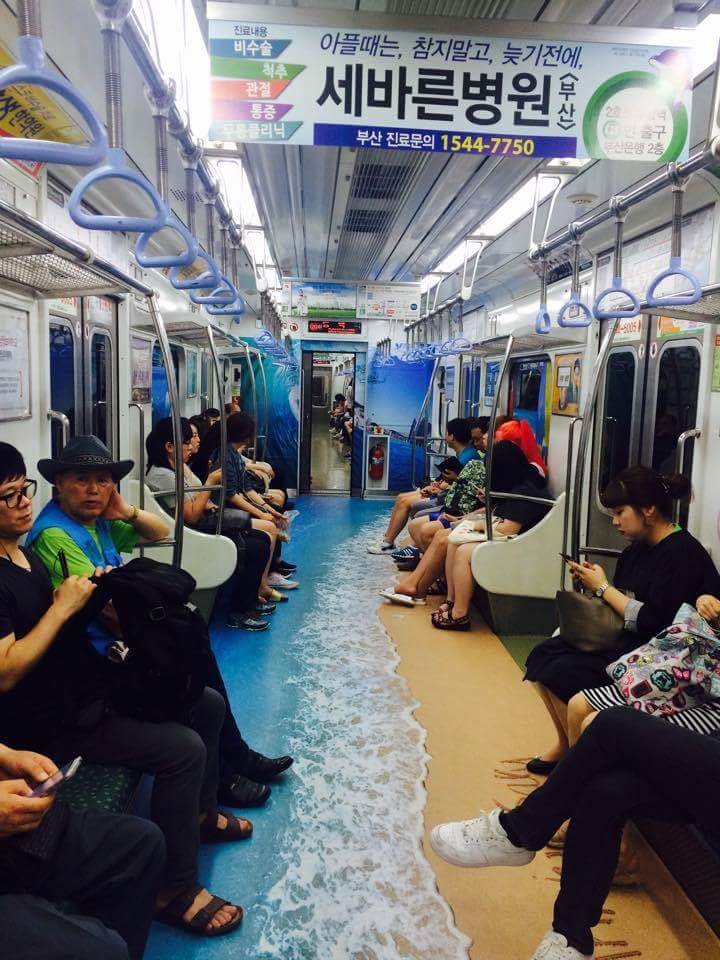 Coloring the floor with water and sand and painting waves on the walls, these subways give people a smile while commuting to work.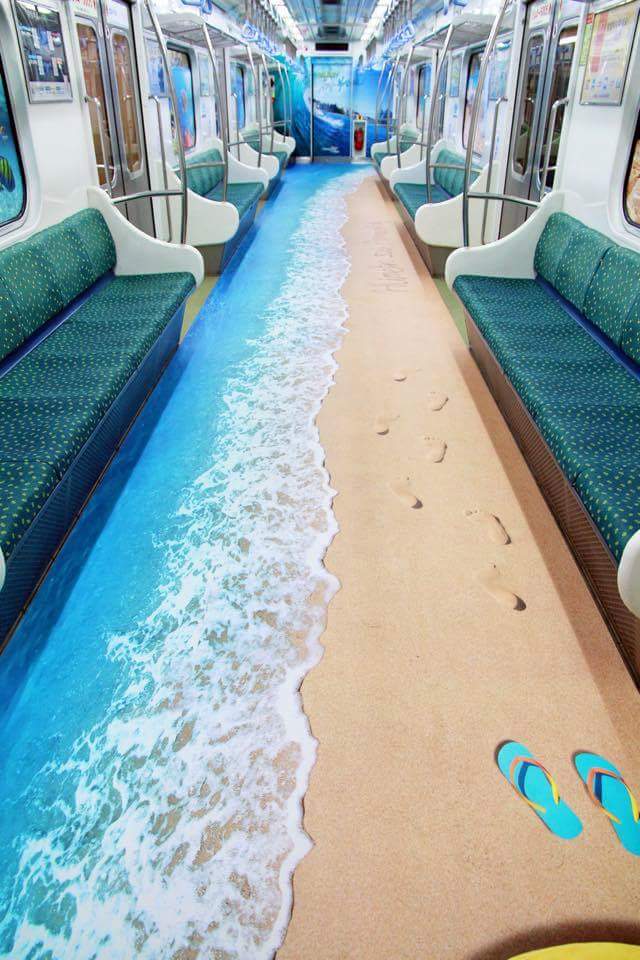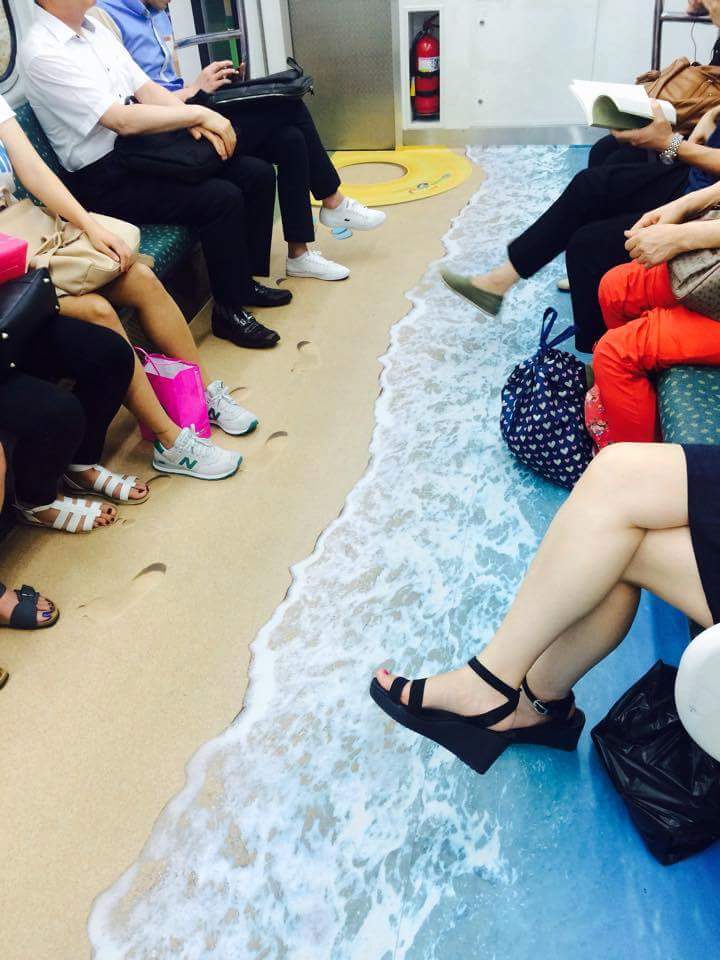 If you look outside the window, you will find yourself looking at a picture of a seal and dolphin knocking on the window.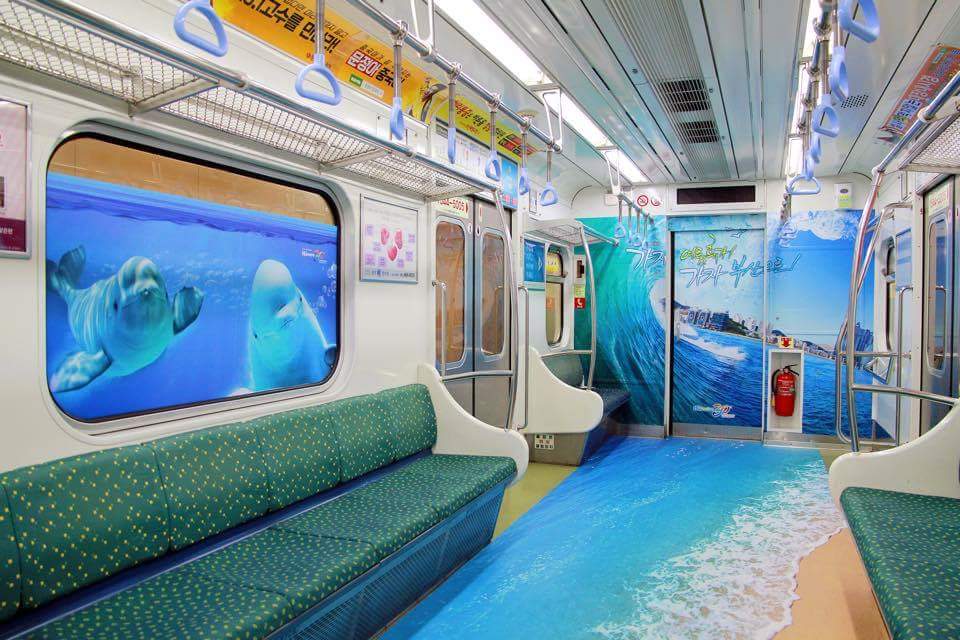 Be sure to catch one of these trains before they're gone!
Share This Post