TVXQ Yunho Gets Into Huge Argument With Young EXO and BTS Fans
TVXQ's Yunho was at an amusement park for his military break, when he overheard some young girls discussing whether EXO or BTS were better.
Yunho wanted them to include TVXQ in their debate, so he went up to them with a face mask on and asked if they knew TVXQ.
The fans said they did, so he went on to ask them what they thought about the group, to which they said:
"They're good at performances and singing live, but they're a bit old."
Yunho was taken aback by their comment, and he couldn't help but get a little defensive about his group.
"They're not that old though?"

— TVXQ's Yunho
The fans then explained that they thought the members of EXO and BTS were more handsome, so Yunho argued:
"But TVXQ are taller!"

— TVXQ's Yunho
In response, however, the young girls addressed him as "ahjussi", which translates to "old man", and asked:
"Ahjussi, who are you to keep talking about TVXQ to us?"
Yunho then decided that it was the appropriate time to reveal his face and told them, "I'm not an ahjushi! I'm Yunho!"
He got worked up and even took off his mask but he had forgotten that he'd gained a lot of weight in the military.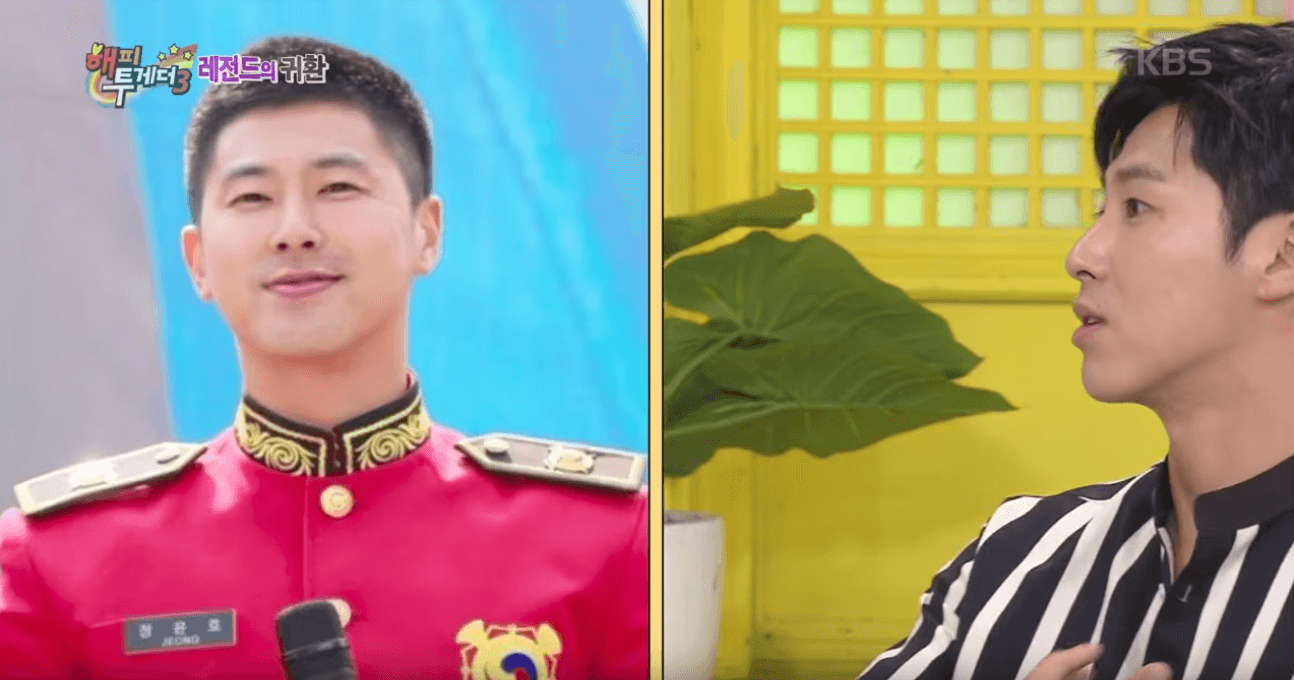 As a result, the fans didn't believe him one bit, and they retaliated back at him, saying:
"What the hell? Yunho's way more handsome than you are. His eyes are a lot bigger and his face is a lot smaller."
In response, Yunho then bragged to them that he knew EXO's phone numbers, so the fans immediately said they'd support TVXQ too.
Yunho then promised them that he'd talk about this incident in a talk show, and he truly kept his promise!
Watch the full segment below.
Share This Post