TWICE Manager Is Another Reason Why You Should Be Stanning TWICE
She's receiving all the love!
TWICE's manager Kim Na Yeon has proved time and again that she loves the girls and that she also dearly cares about ONCEs.
She is lovingly known as "Sadness Manager" or "Sadness Unnie" for her resemblance to one "Inside Out" character!
But recently, she's gathered even more attention for her kind act during TWICE's most recent fansign event. She helped a wheelchair-bound fan meet the girls up close and personal!
She not only takes the time to help the wheelchaired fan, but she also continues to crouch down so fans in the audience can still see the girls.
The kind gesture has touched the hearts of netizens who just can't get over how sweet "sadness manager" is!
"Oh, 

my heart! Everyone in this organization is such a stand-up person and they're really like family. Tons of respect for the managers."

"She's really a great manager!"
"I feel at ease that TWICE has beautiful/handsome, heart-warming, and pure-souled managers."
"Best manager ever!! She's so kindhearted."
"Aw! That's really sweet of her!"
"My bias in the world of managers is Kim Na Yeon!"
The caring act has also had a big impact on Twitter. Many users applauded her actions and gave her some major love!
We dont just love twice but we also love their managers. Their kindnesss is what we really adore 😚😍👩‍🎓😍

— loveTWICE (@LeaderJihyo97) April 29, 2018
I love you sadness Unnie 💕💕💕💕💕💕💕💕

— AjMo🍭💕 (@delgado2202) April 29, 2018
Not only are Twice angels but their managers as well!!! Thats why I love them so much!!😇😇

— Geloi (@ANSSalinio) April 29, 2018
I STAN KIM NAYEON :((

— Nahdra (@nah_dra) April 29, 2018
In the past, she's shown some of her love for ONCEs during a livestream with Nayeon.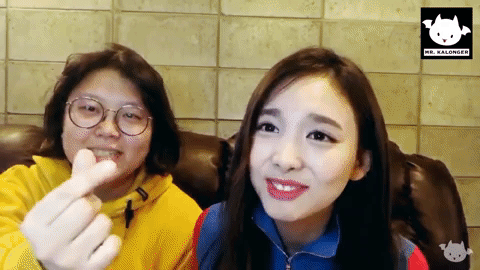 She also wasn't afraid to show off some dance moves for fans.
Kim Na Yeon definitely knows how to show her love towards the ONCEs!
Share This Post