Here's How TWICE's Nayeon Made Jennie into the Star of the Night
It was on the night of Jennie's very first solo performance.
On the November 25 episode of SBS' Inkigayo, BLACKPINK's Jennie performed her solo single, "SOLO" that had recently come out.
Since it was her first performance of her first solo single, she made sure to put on a perfect performance, and took 1st place as a result.
When Jennie stood on stage to express her thanks on her win, she was captured on camera with TWICE's Nayeon beside her.
When Nayeon realized this, she immediately hid behind her so that Jennie could be on camera alone.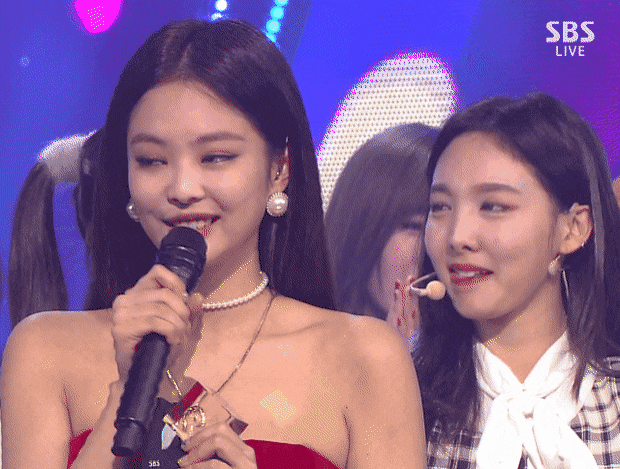 She must have thought the viewers' attention would be divided if they were both captured together.
Netizens noticed this and responded with comments of praise such as:
"How does Nayeon have such a kind heart?"
"They're both so beautiful."
"I hope both TWICE and Jennie do well."
It looks like Nayeon is beautiful both inside and out.
Share This Post