TWICE's Momo Makes Her Wildest Hair Transformation Yet
Top girl group TWICE made their way to Gimpo International airport and several of the members were caught with new hairstyles.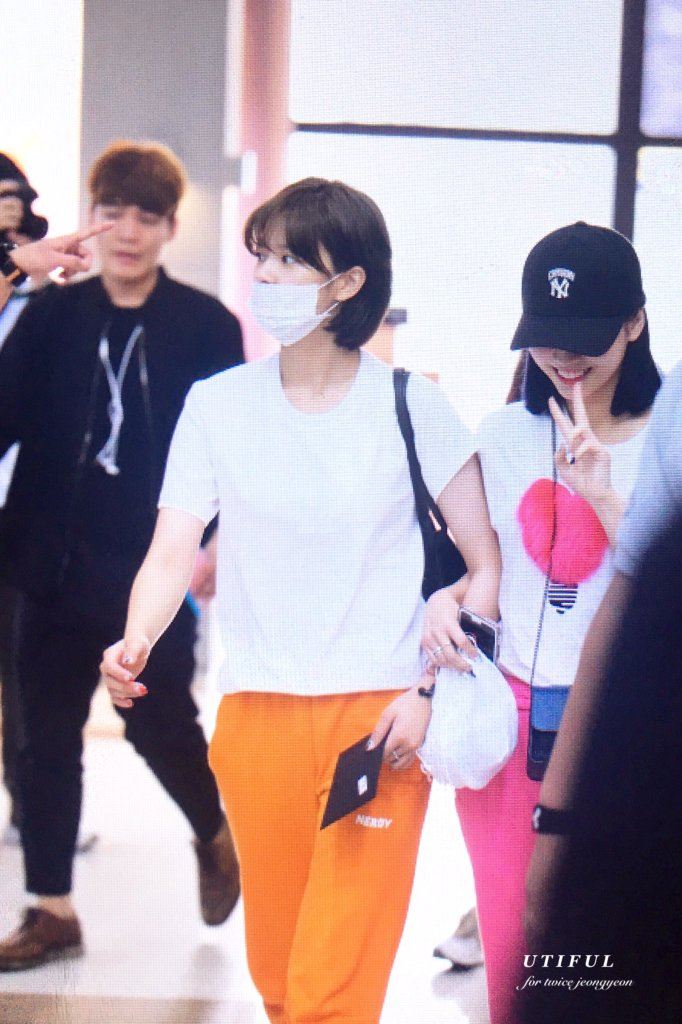 Most shocking of all was Momo's new shoulder-length blue hair.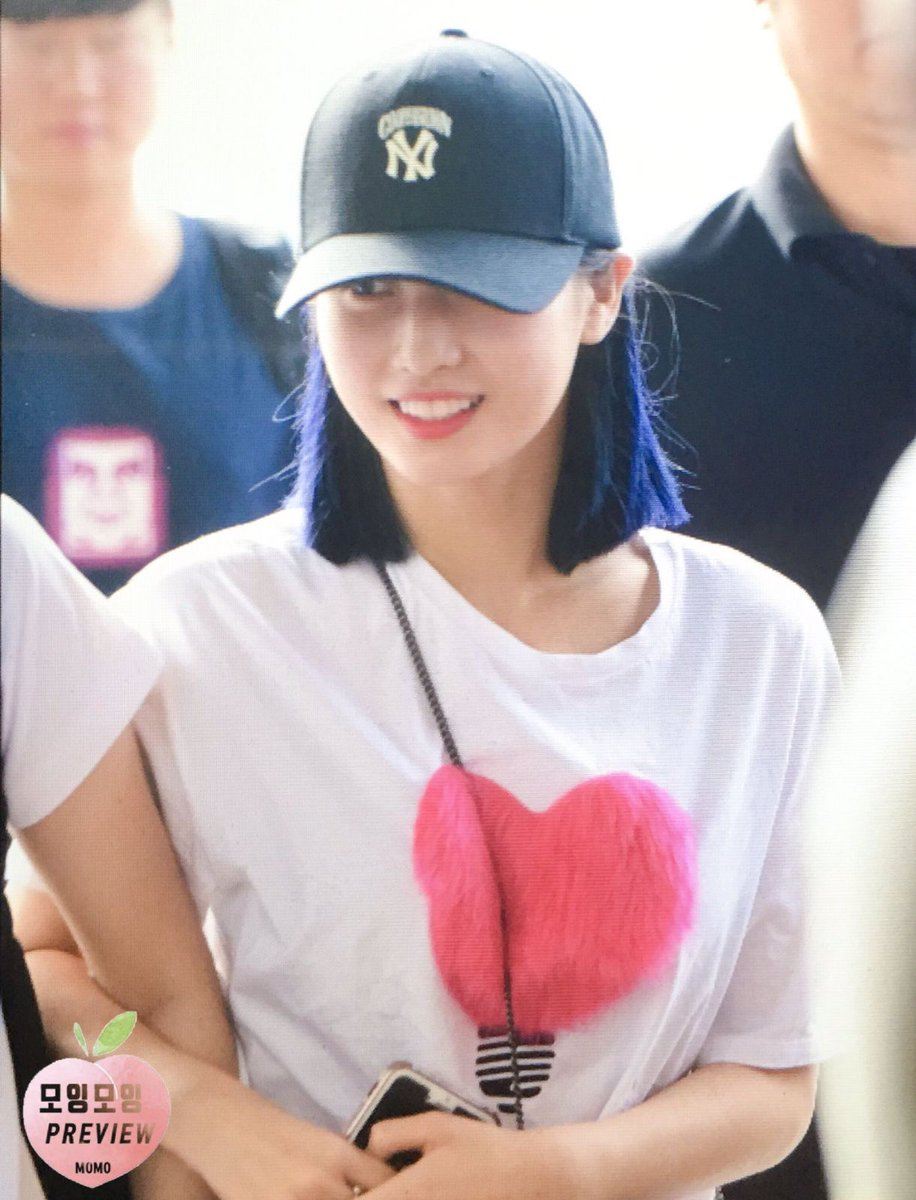 Momo recently cut her hair for TWICE's Japanese debut promotions, but she shocked fans by debuting a new color for the first time.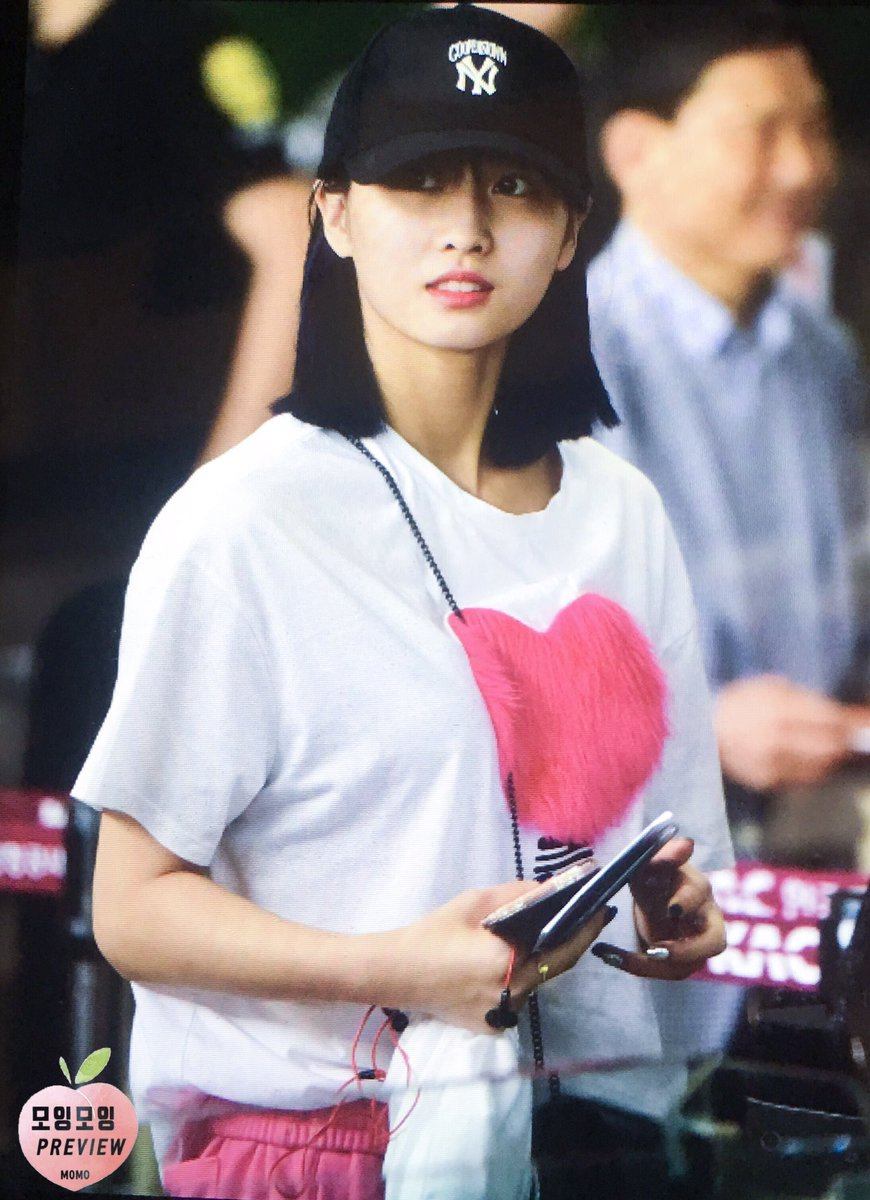 Momo debuted in TWICE as a blonde, but has kept a natural brown look since "Cheer Up."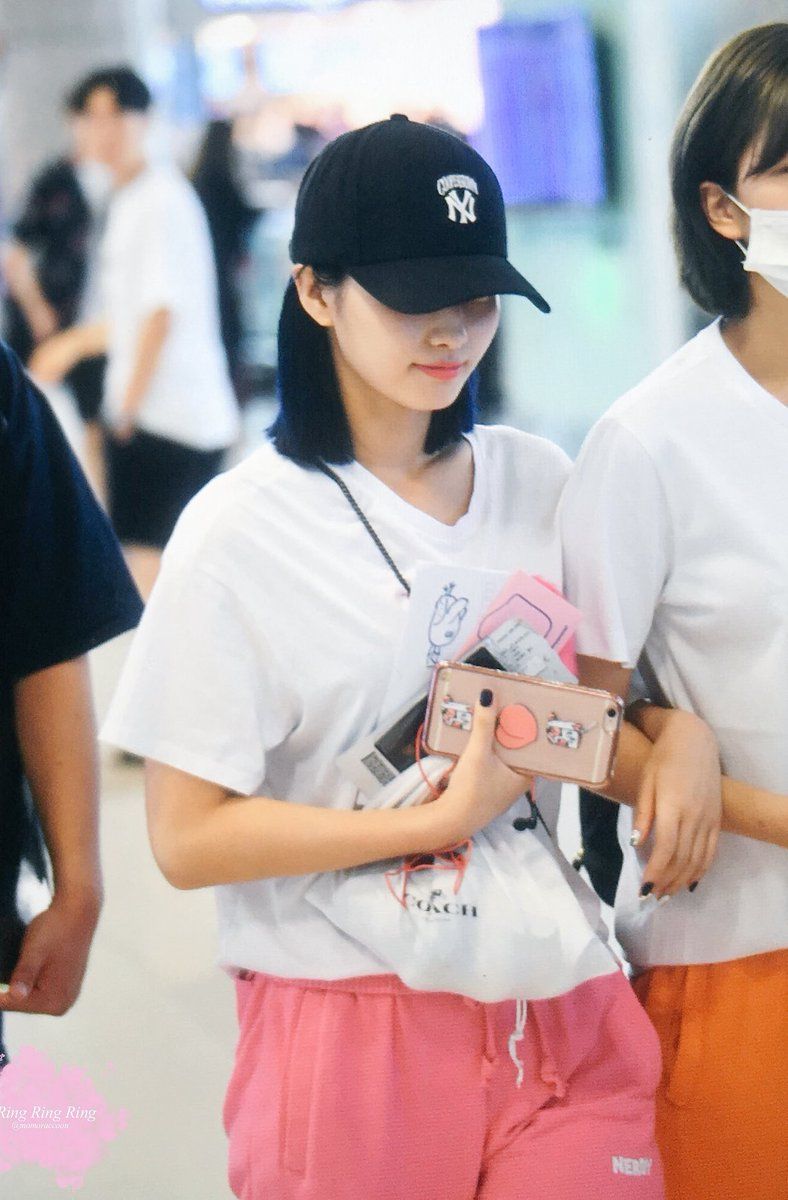 But now it's a deep blue, her wildest look yet!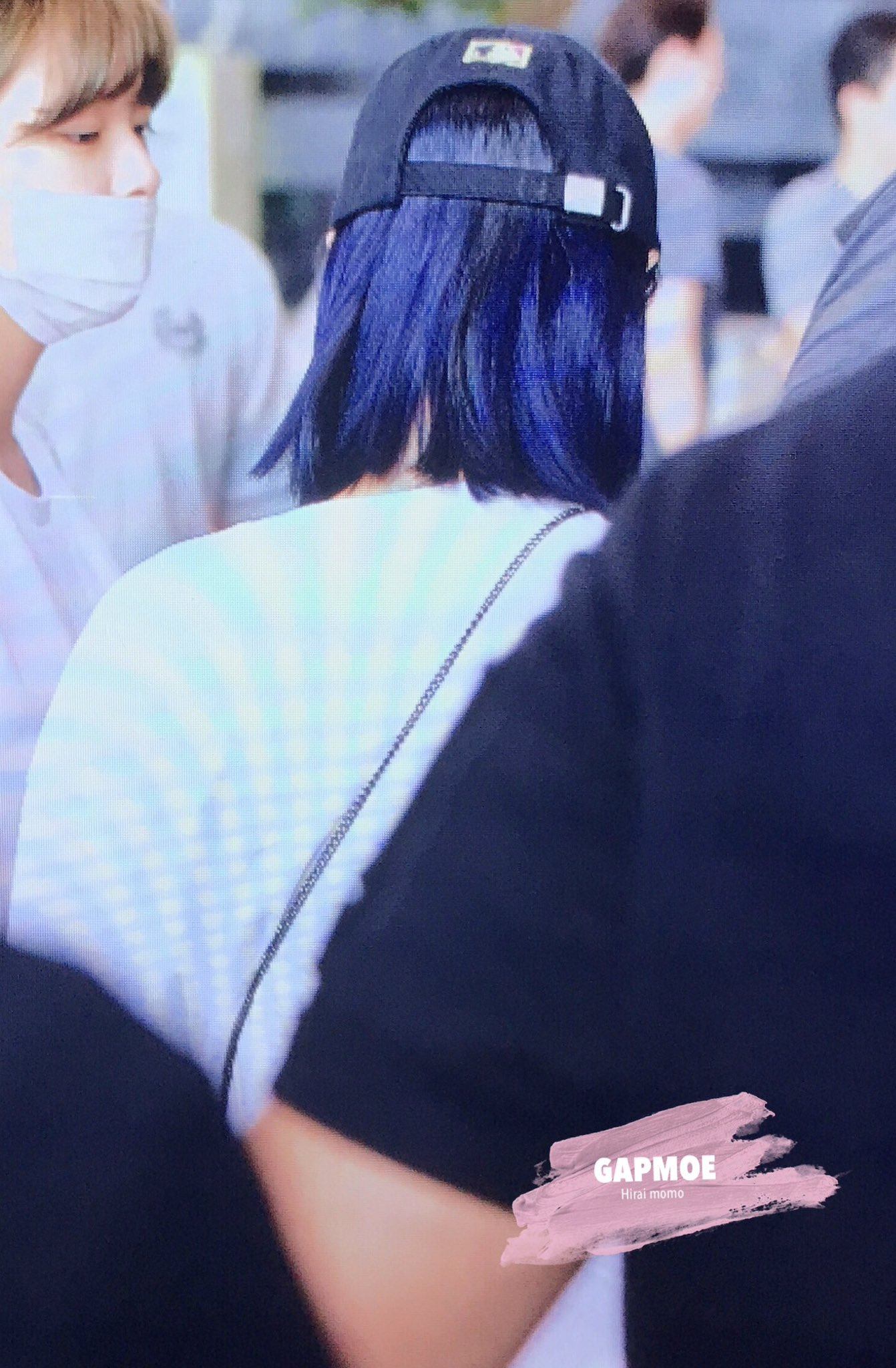 Momo seemed a bit shy at first when she walked out with her new look.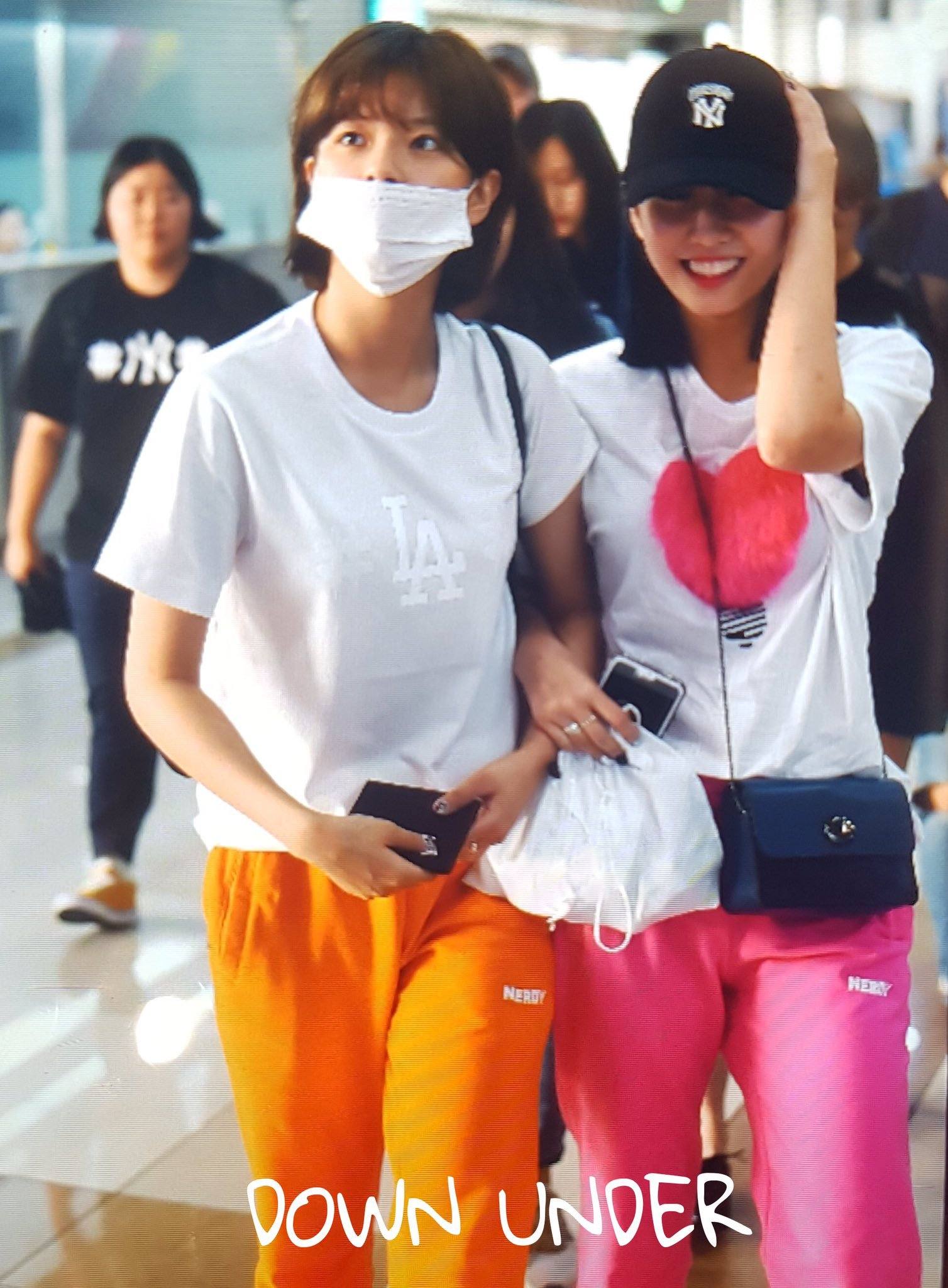 She mostly stayed by Jeongyeon, who also dyed her hair a darker shade as well.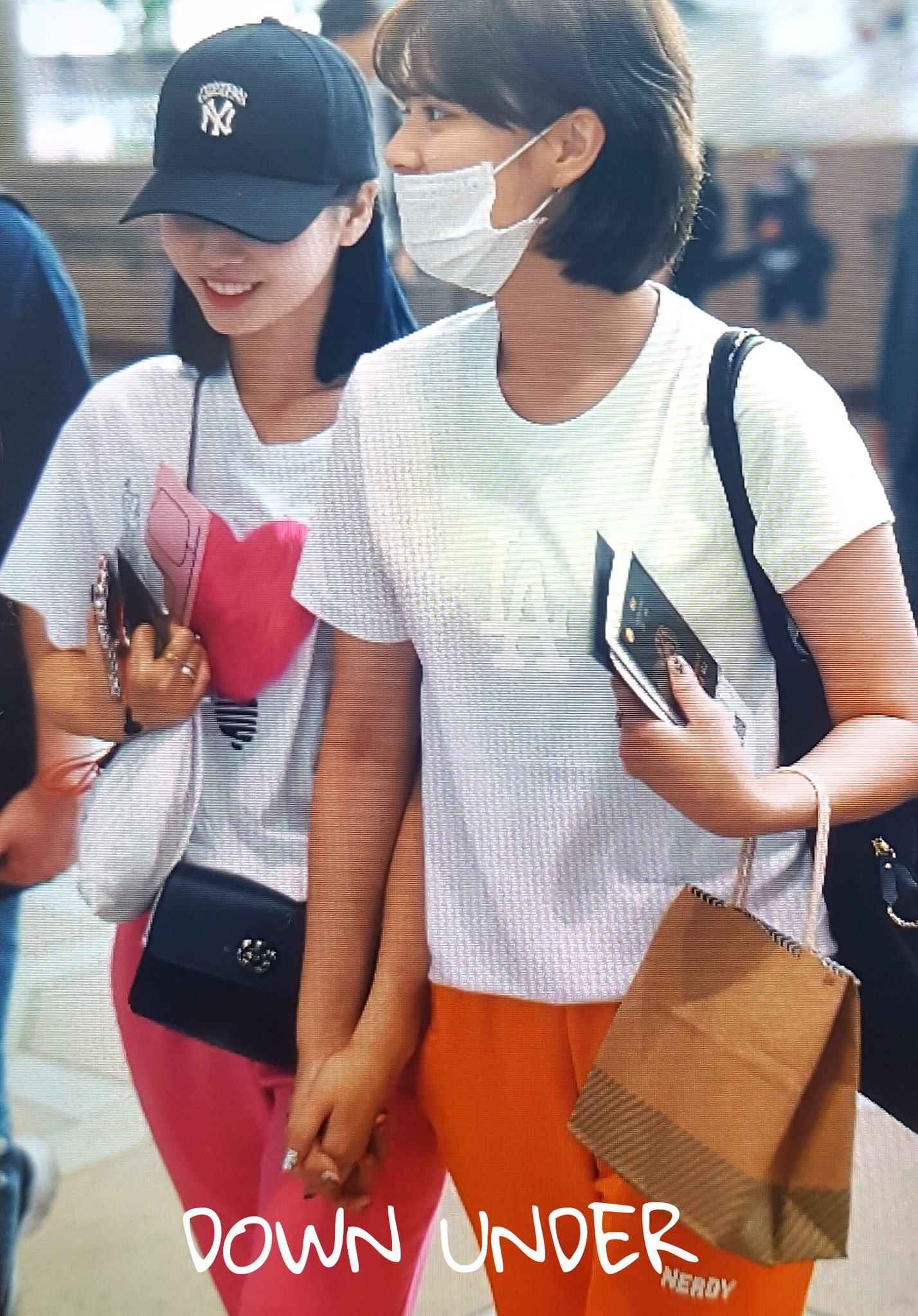 But after some reassurance from fans, Momo rocked her new look with confidence!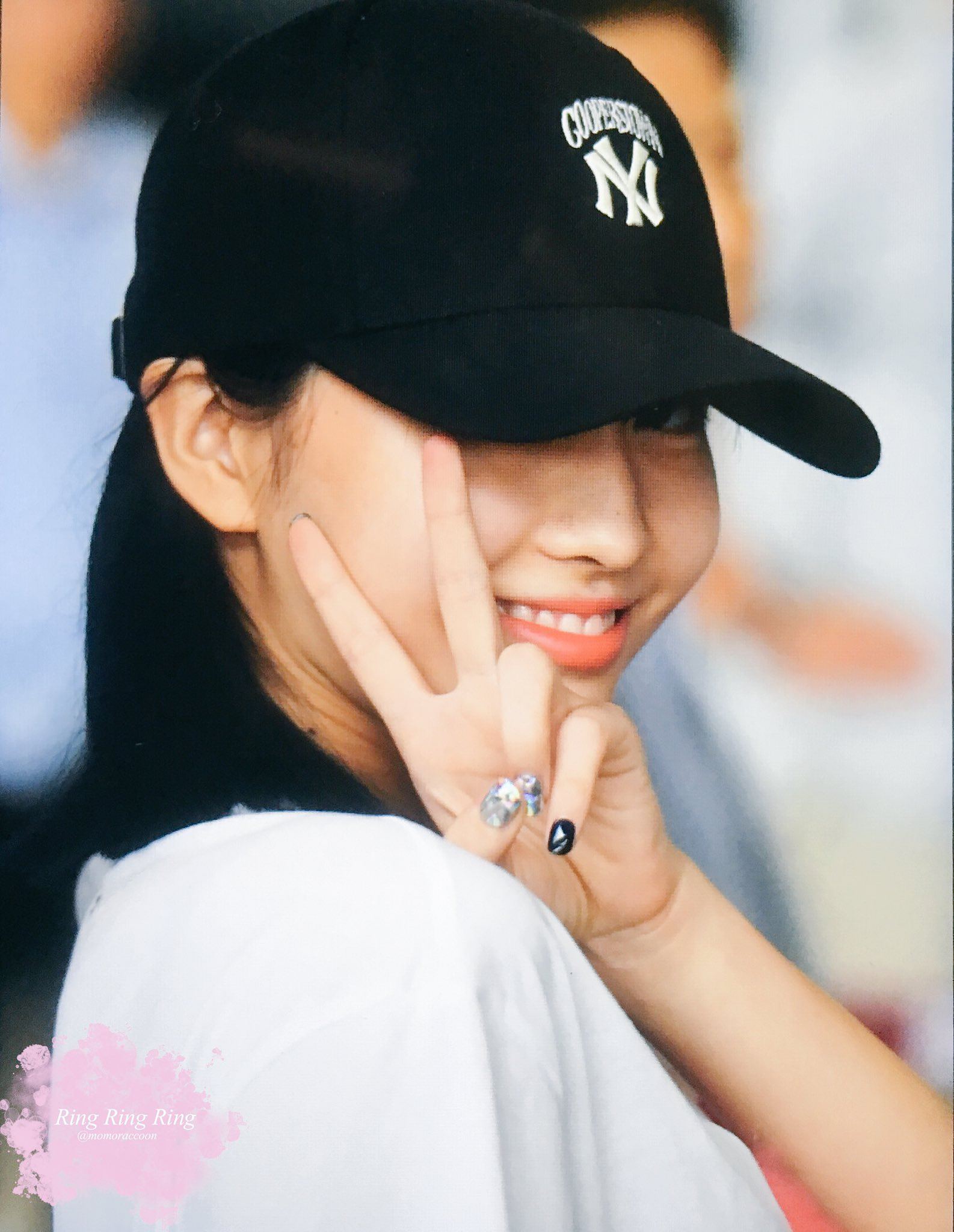 Momo wasn't the only TWICE member to change up her look.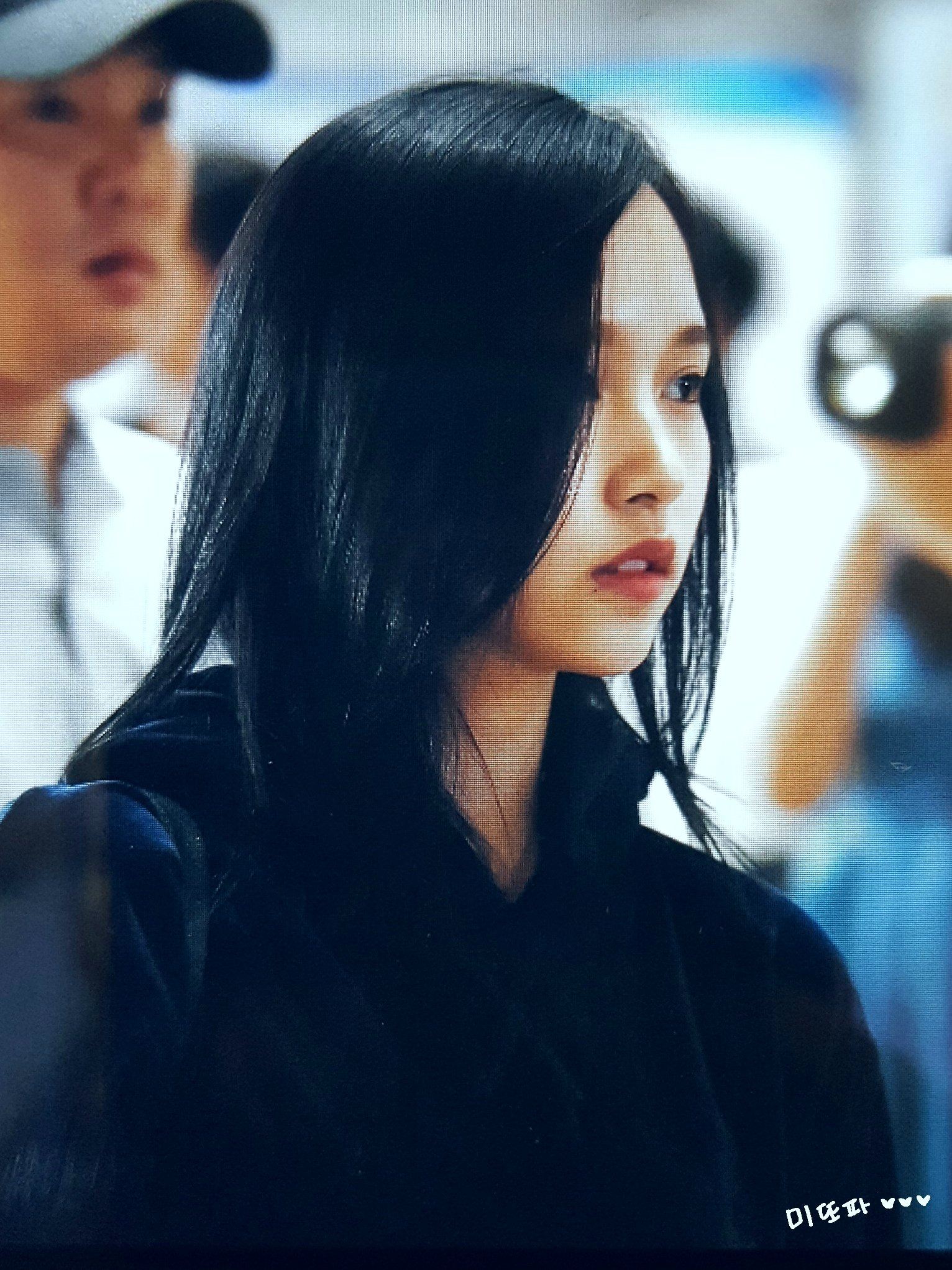 After going back to long hair for a little bit, Mina went back to shoulder length hair once again.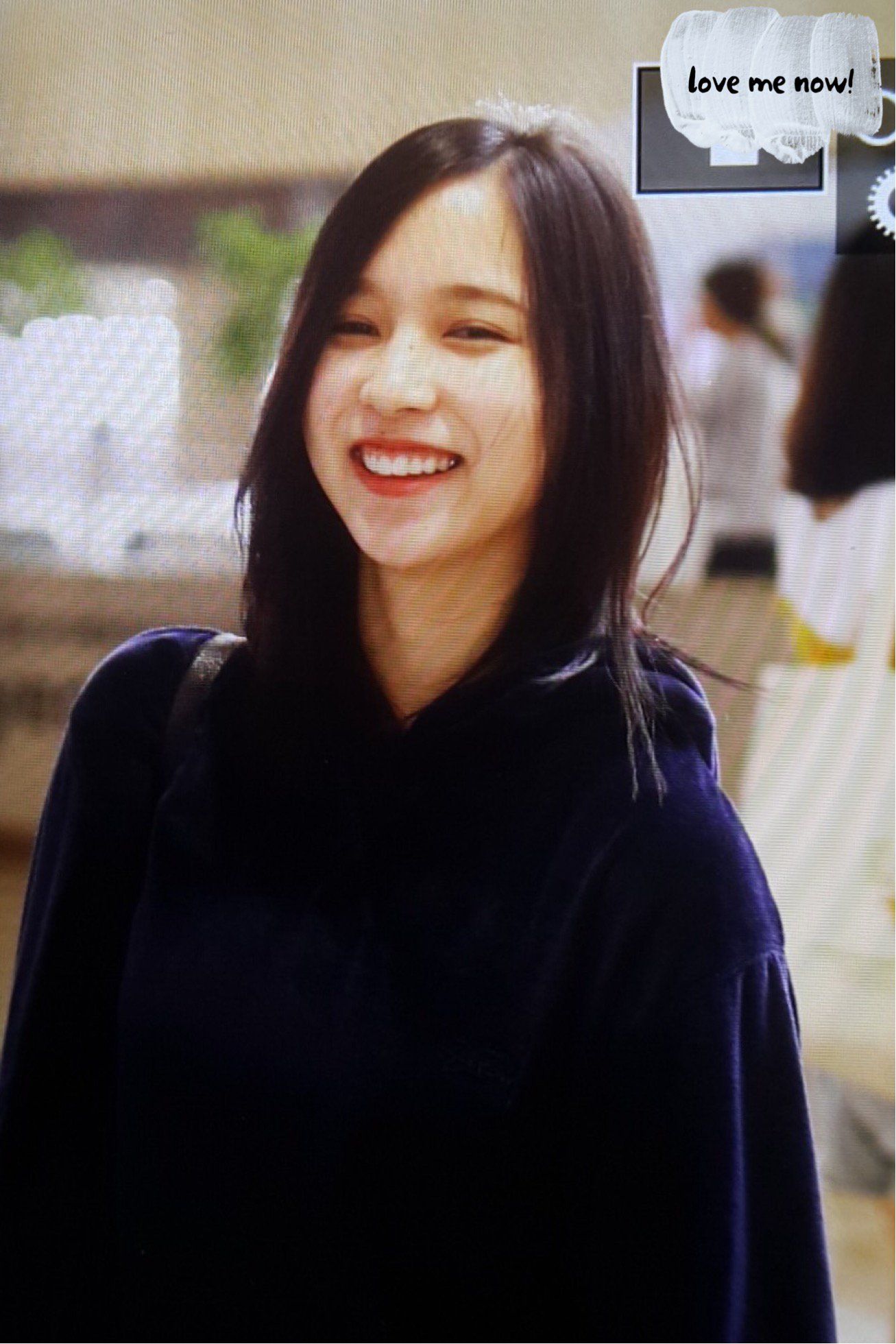 And while she kept her black hair color, her jacket seemed to match Momo's new hair color.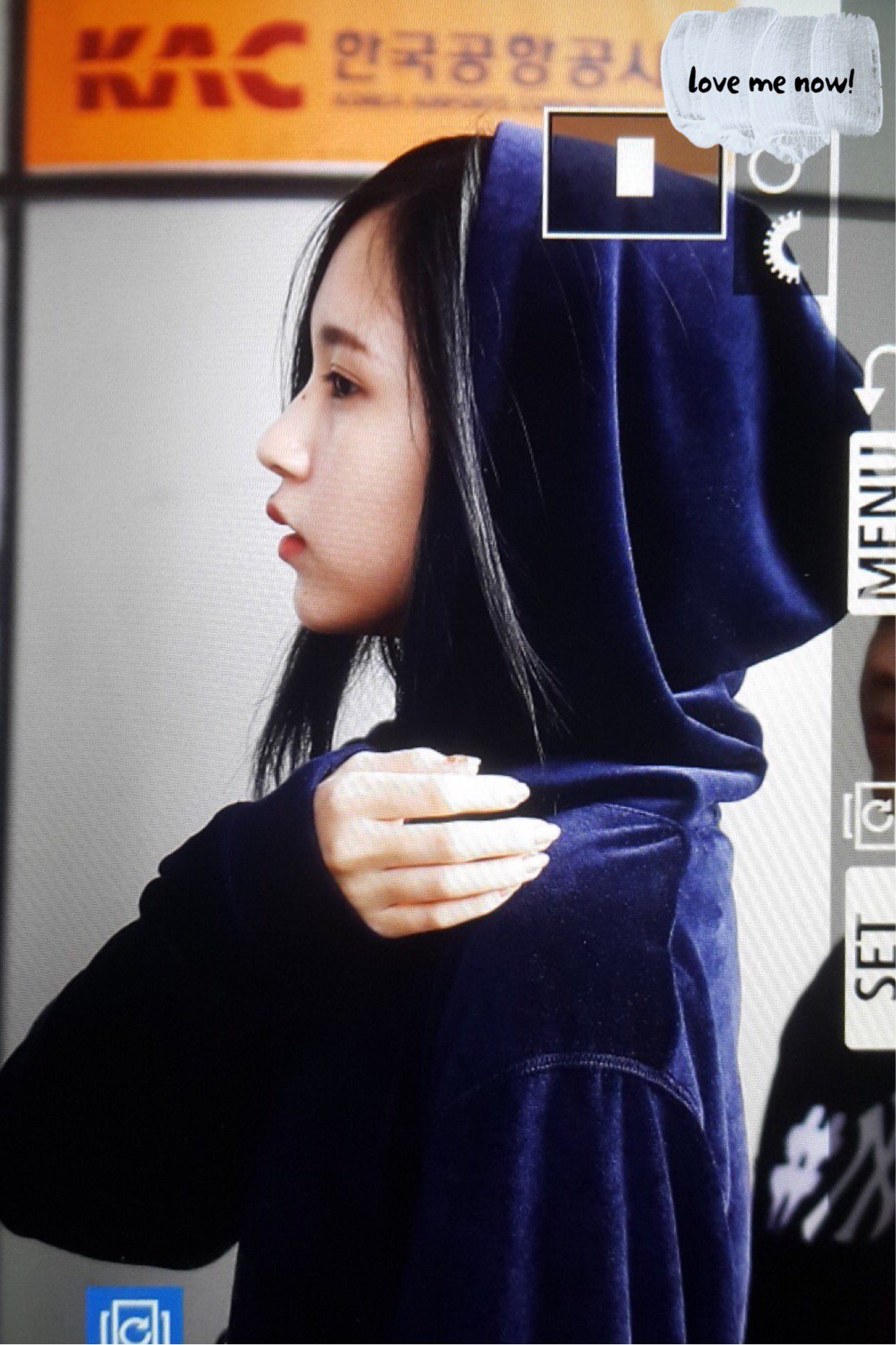 Nayeon also joined the trend and cut her hair to mid-shoulder length as well.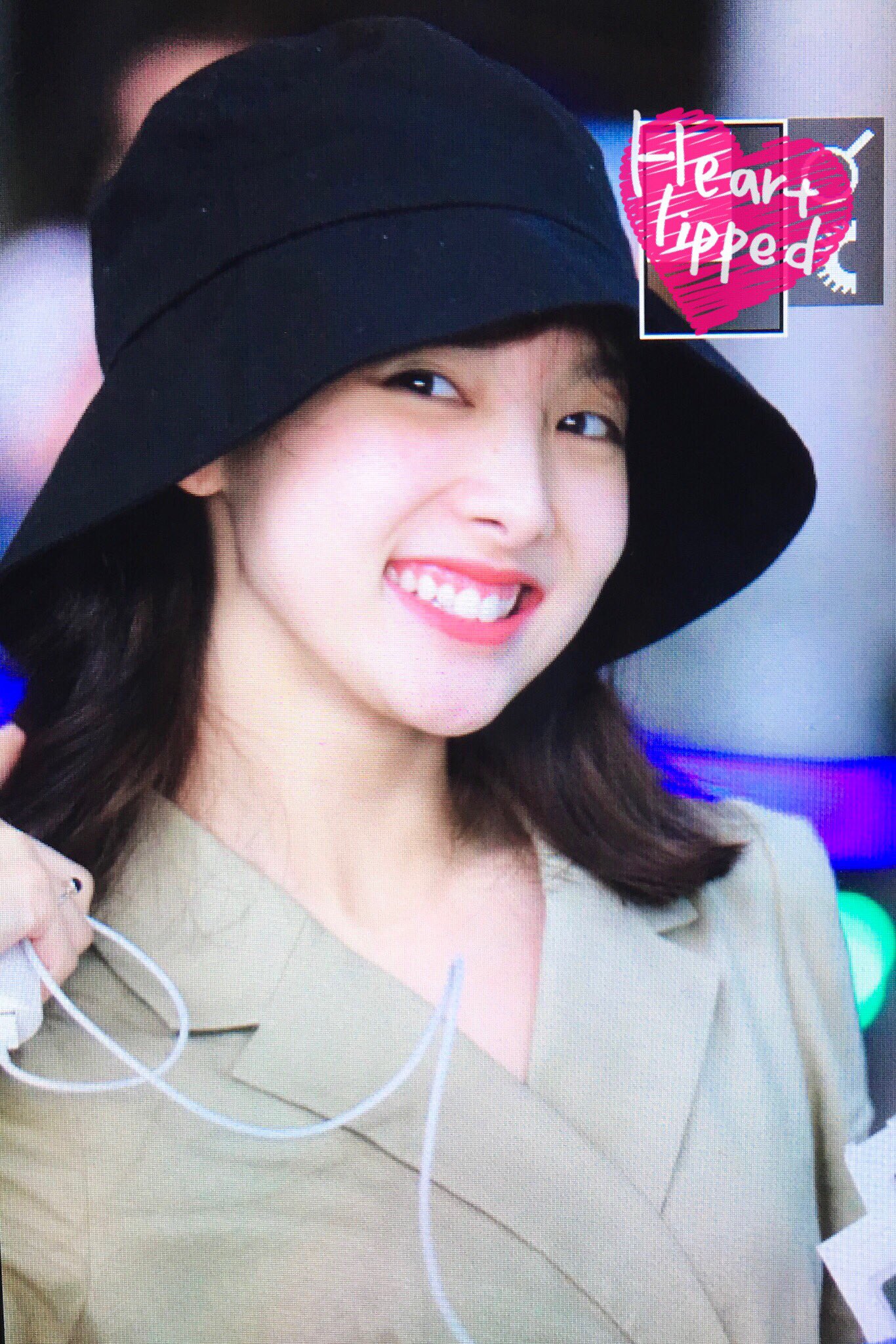 She even made sure to point it out to fans at the airport!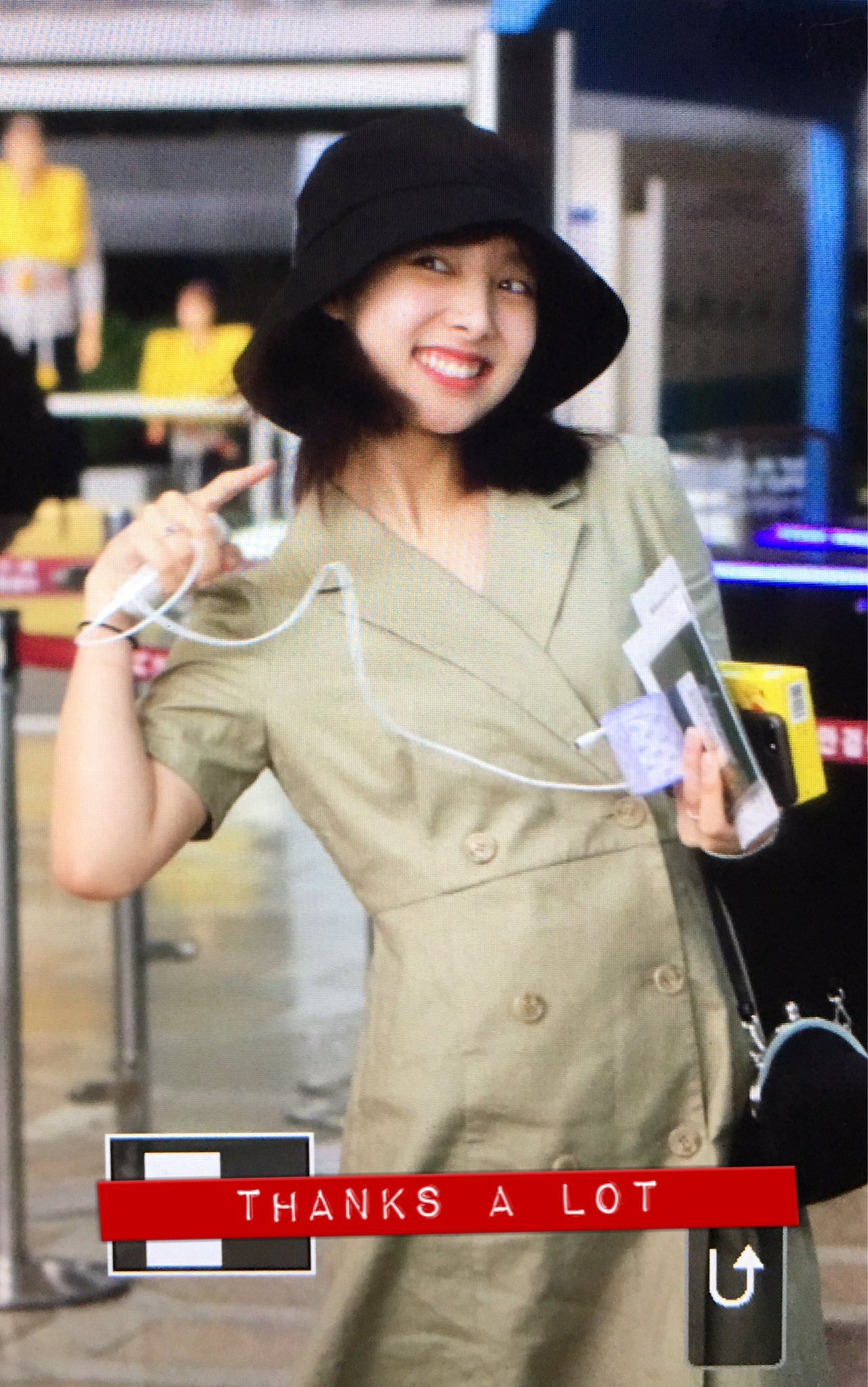 Following the trend, Jihyo seemed to have trimmed her hair a little as well.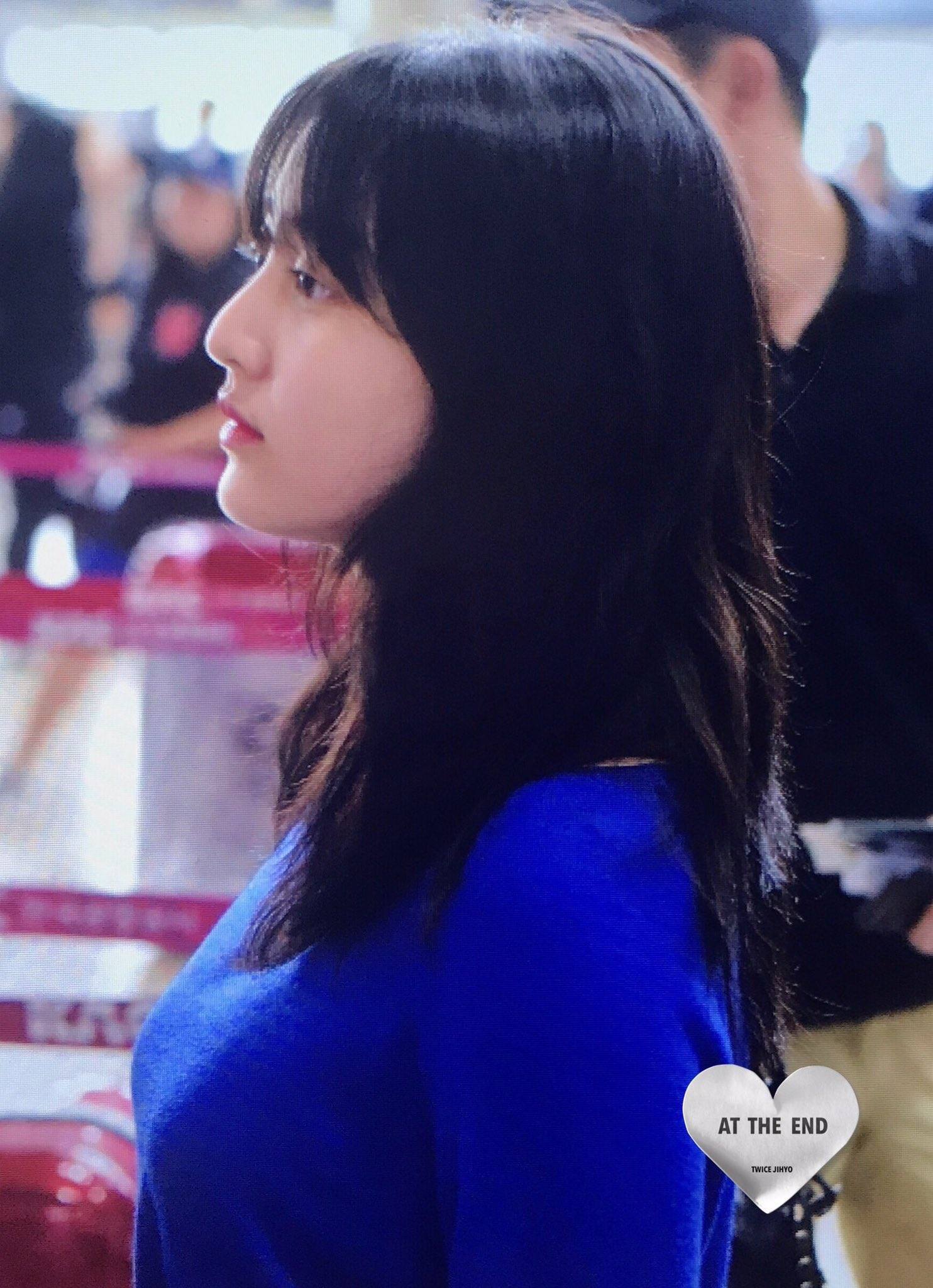 It's now also at a nice shoulder length!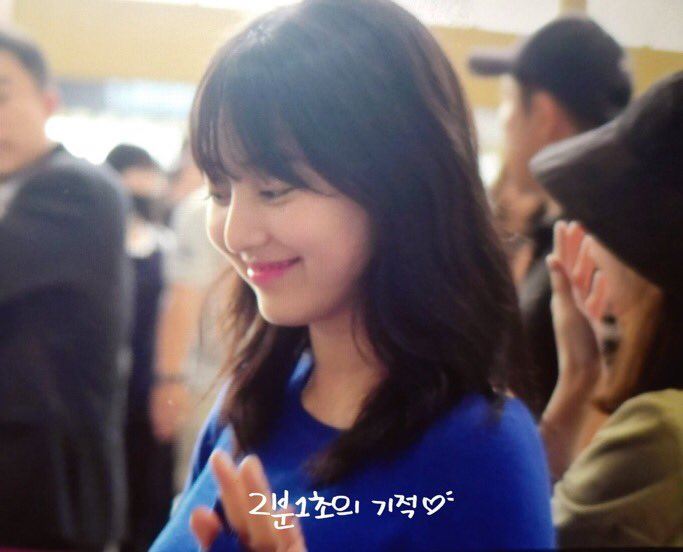 But true to her rebellious nature, Chaeyoung chose to debut her longest hairstyle yet.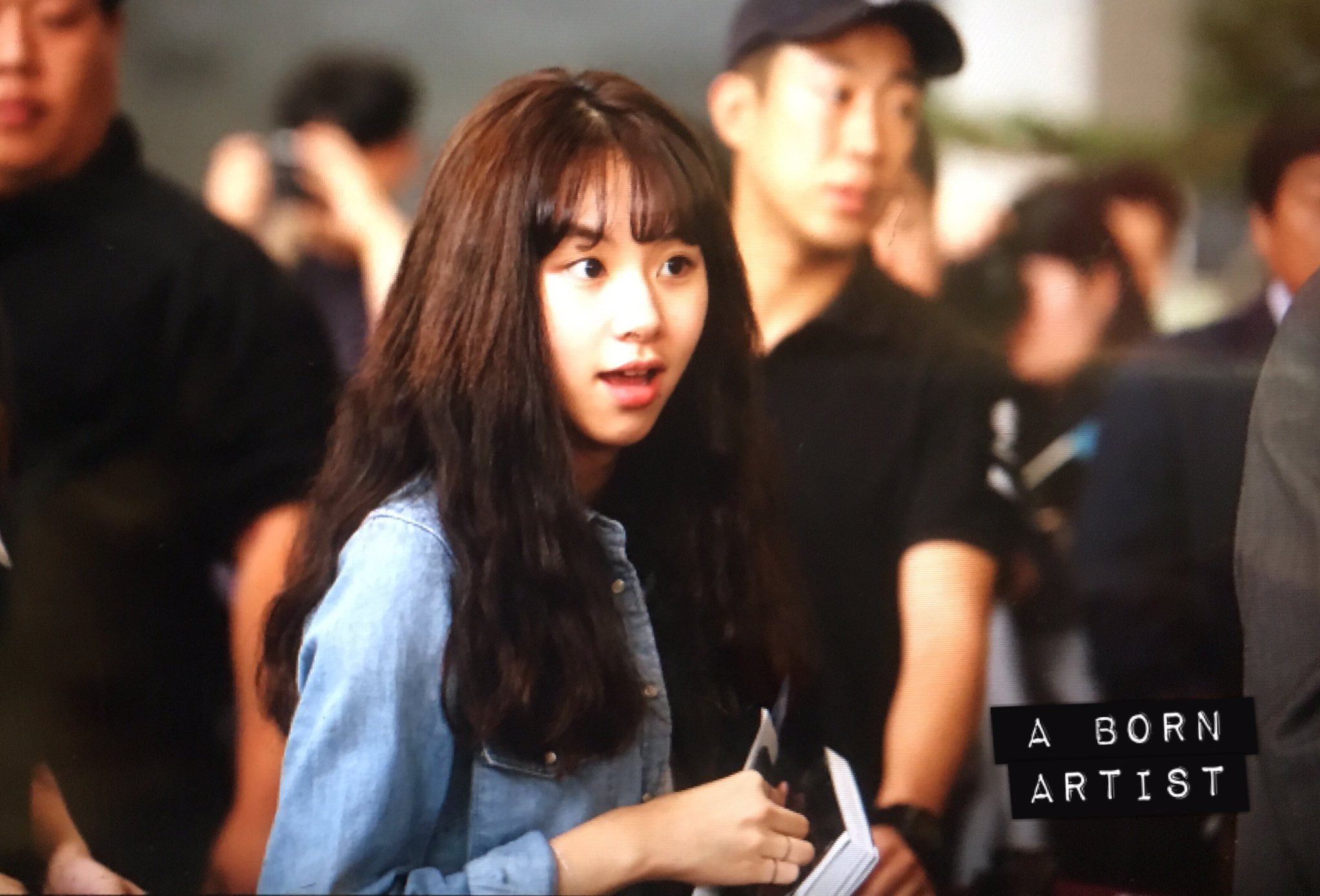 Fans are even referring to her as TWICE's Hermoine Granger for her slight curls.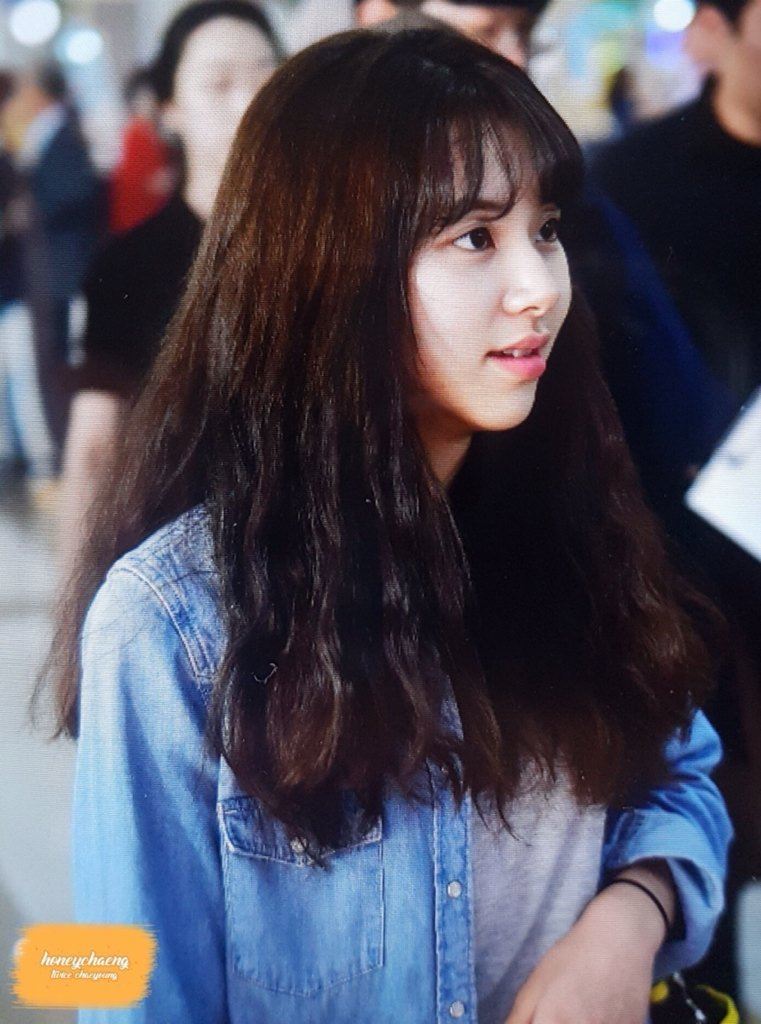 As mentioned earlier, Jeongyeon's new darker hair now resembles the color she had during "Cheer Up" promotions.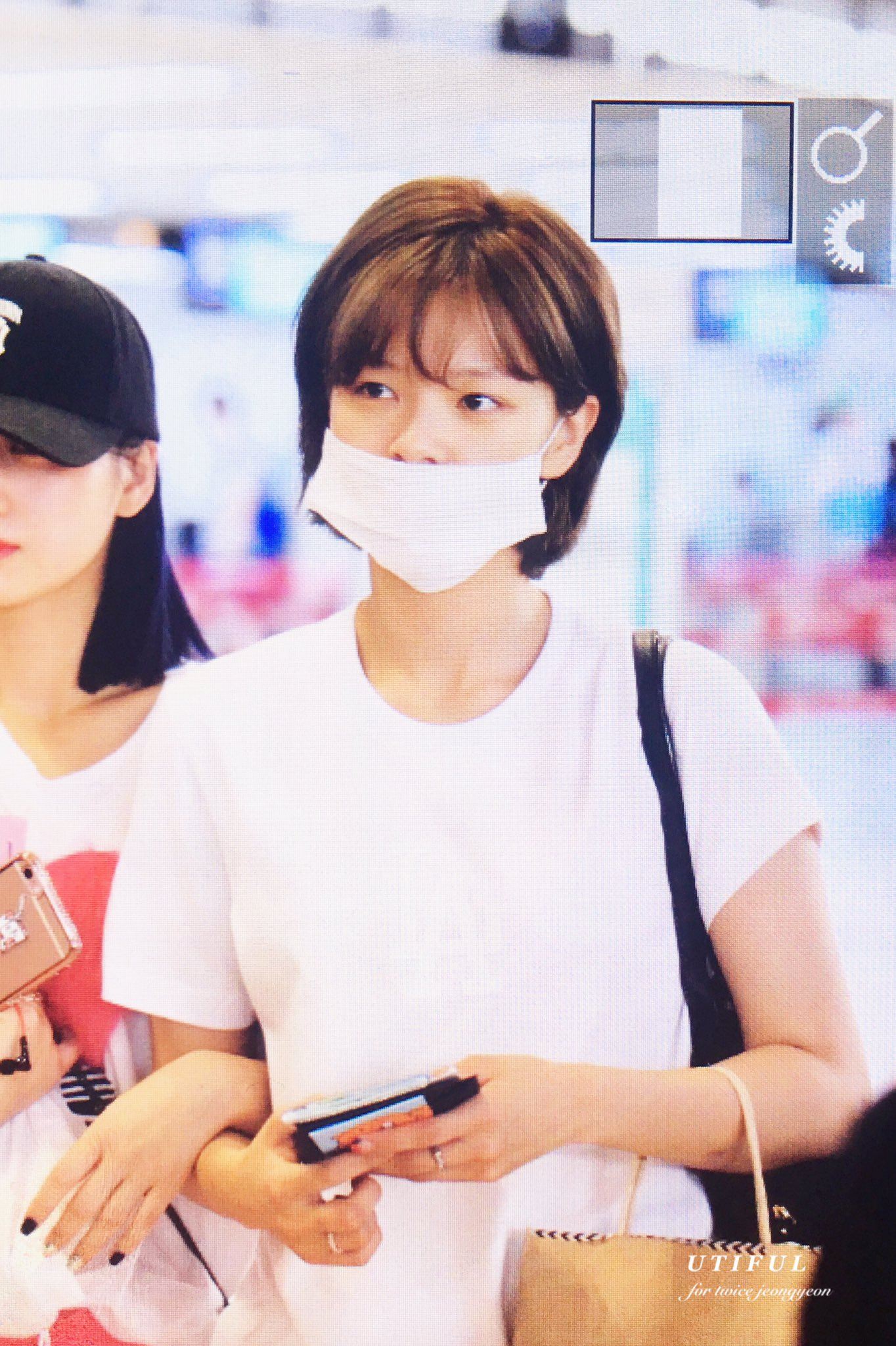 It might just be her most iconic look yet!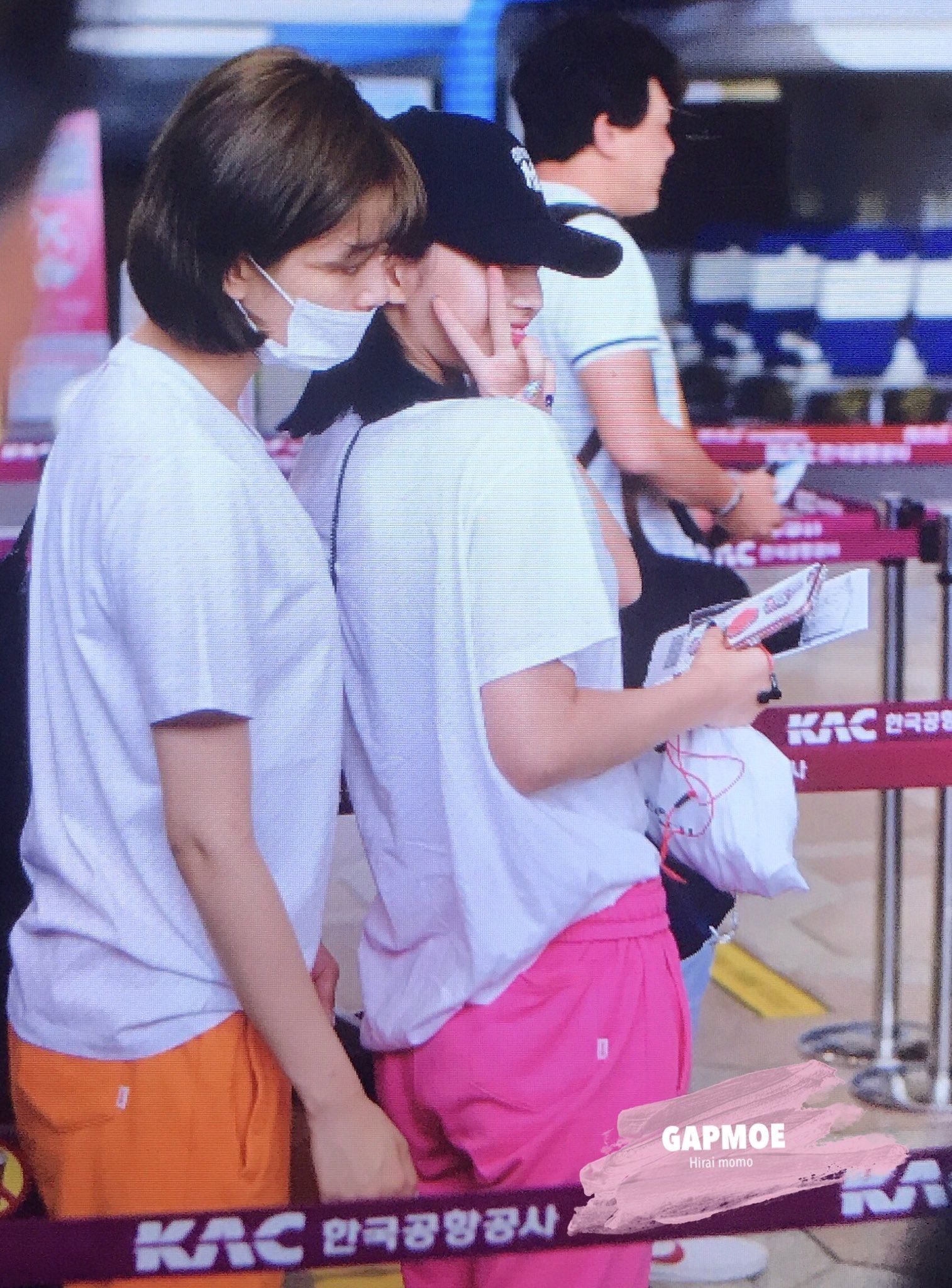 Dahyun was spotted with a much darker shade of hair then she had just a few days ago.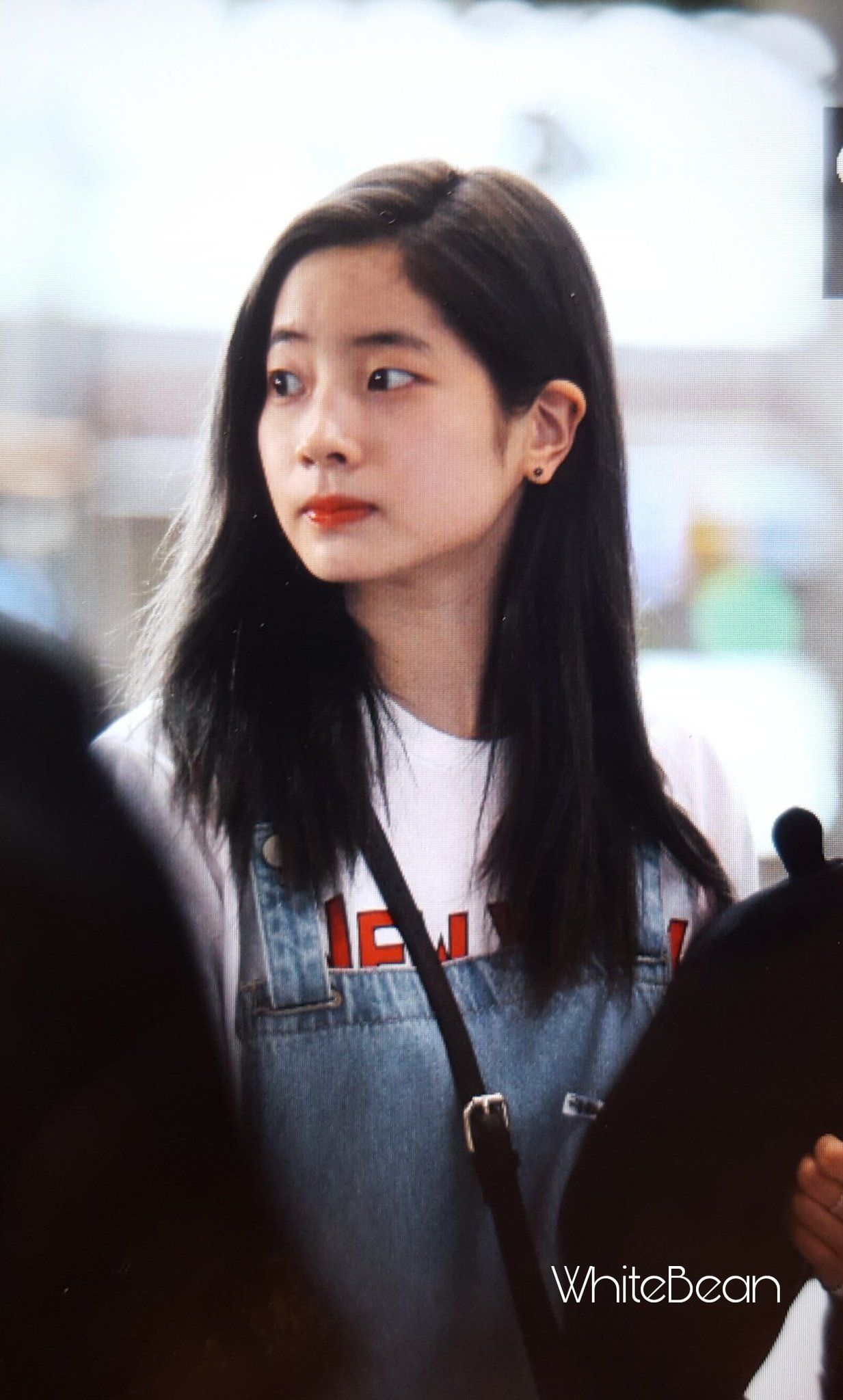 It's a unique look that Dahyun pulls off perfectly.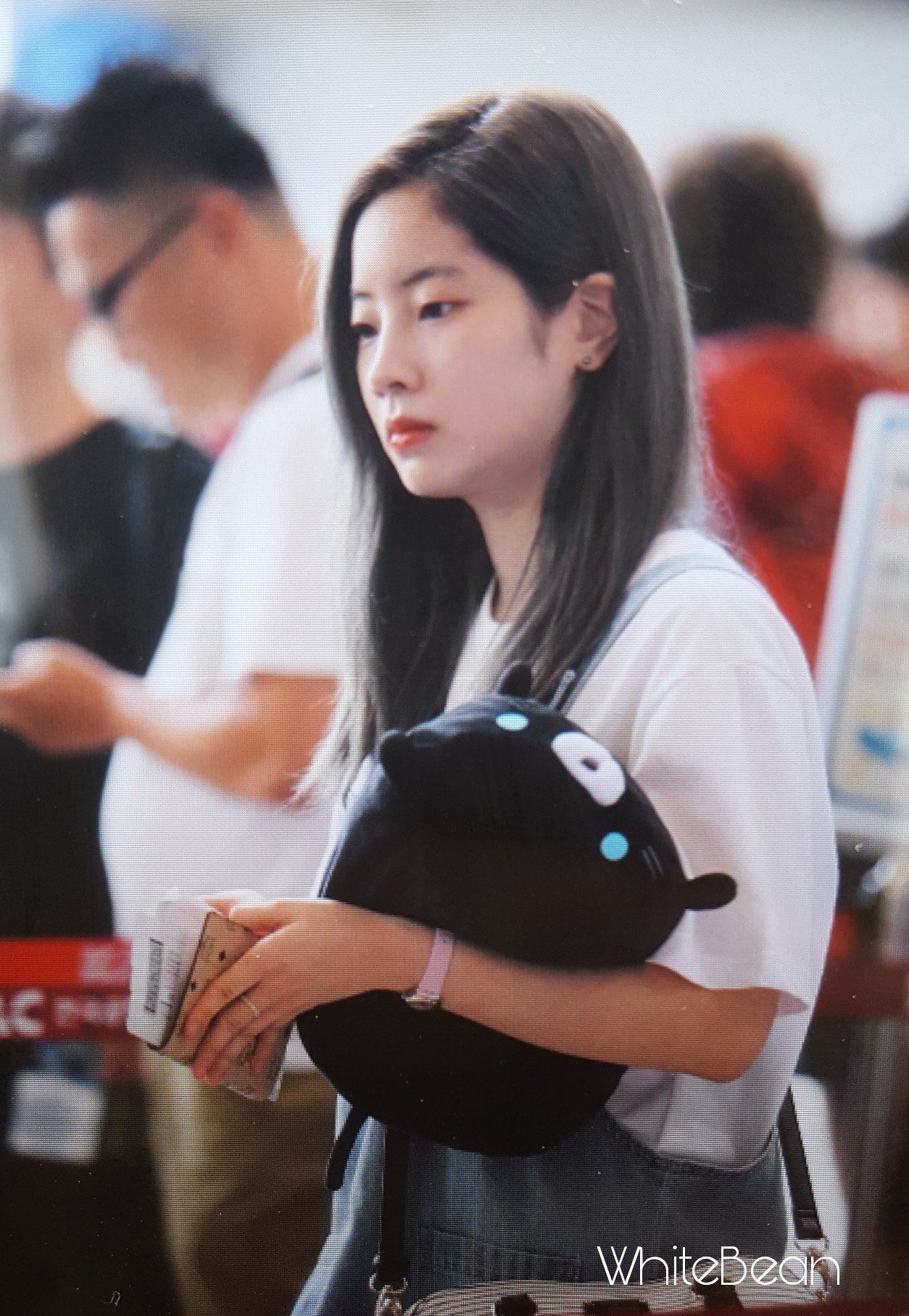 But it looks like Tzuyu's hair didn't change at all.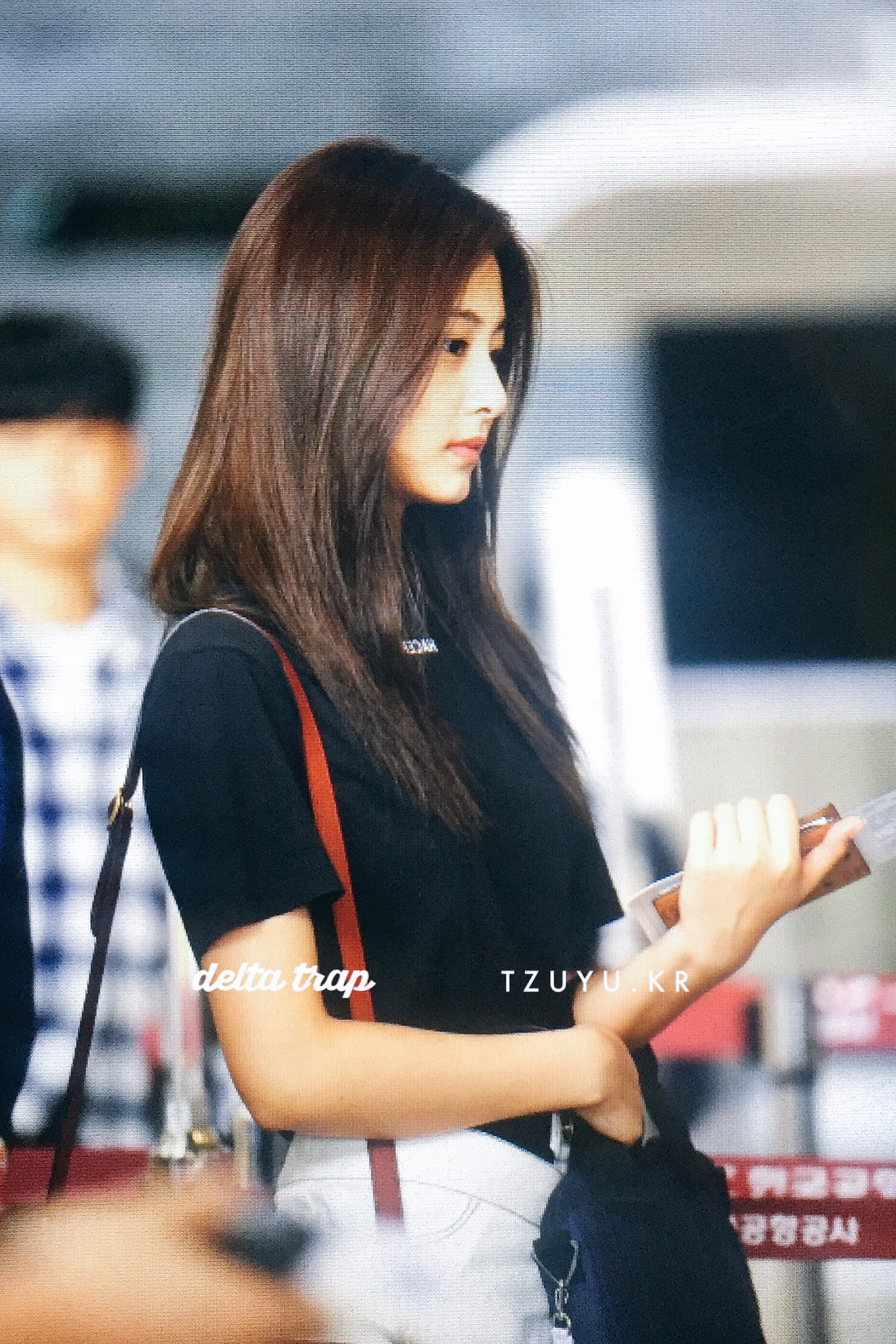 She hardly ever changes her hair, probably because fans love her natural look so much!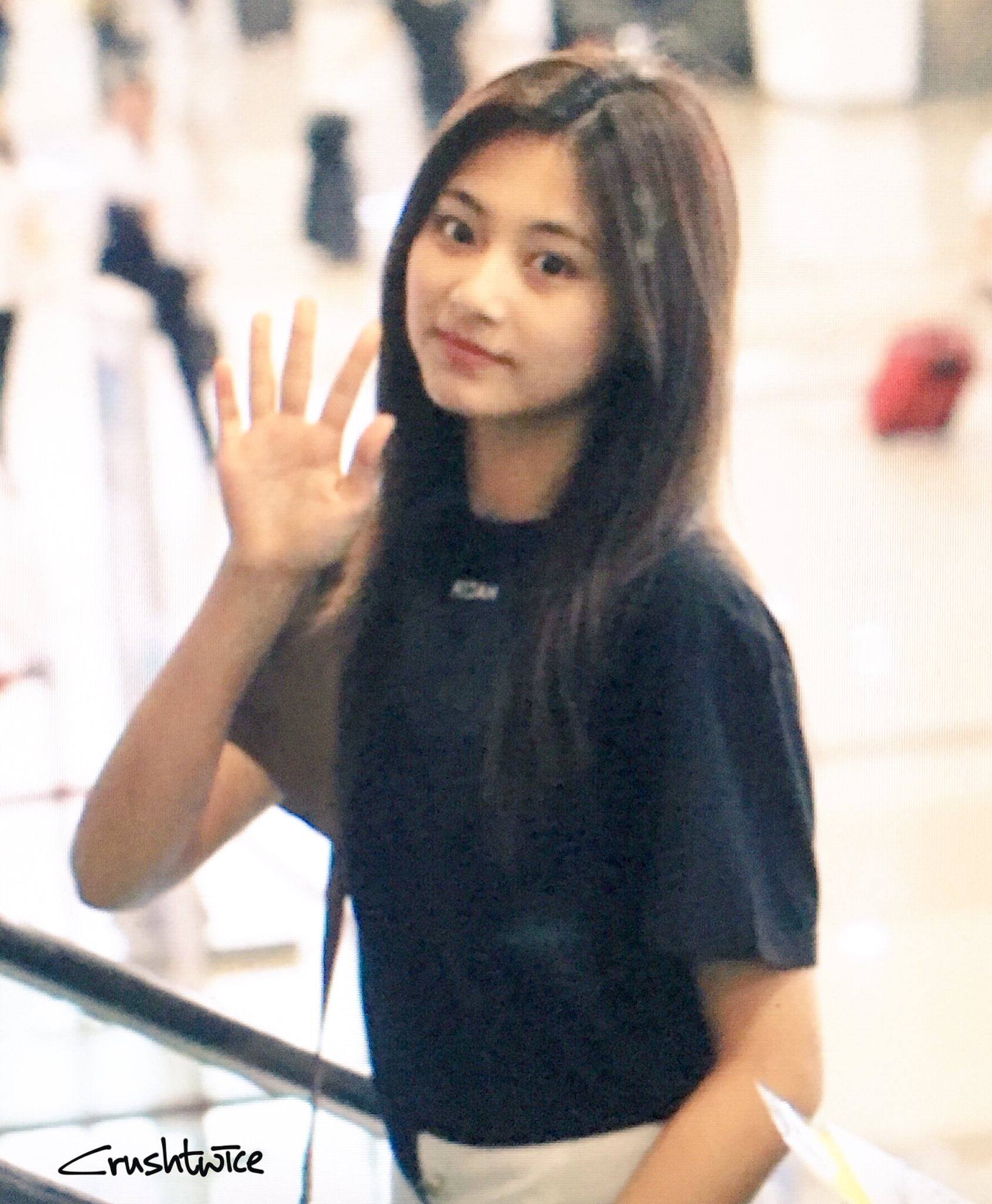 Sana also chose a new hairstyle, opting for bangs this time, but keeping the brunette look.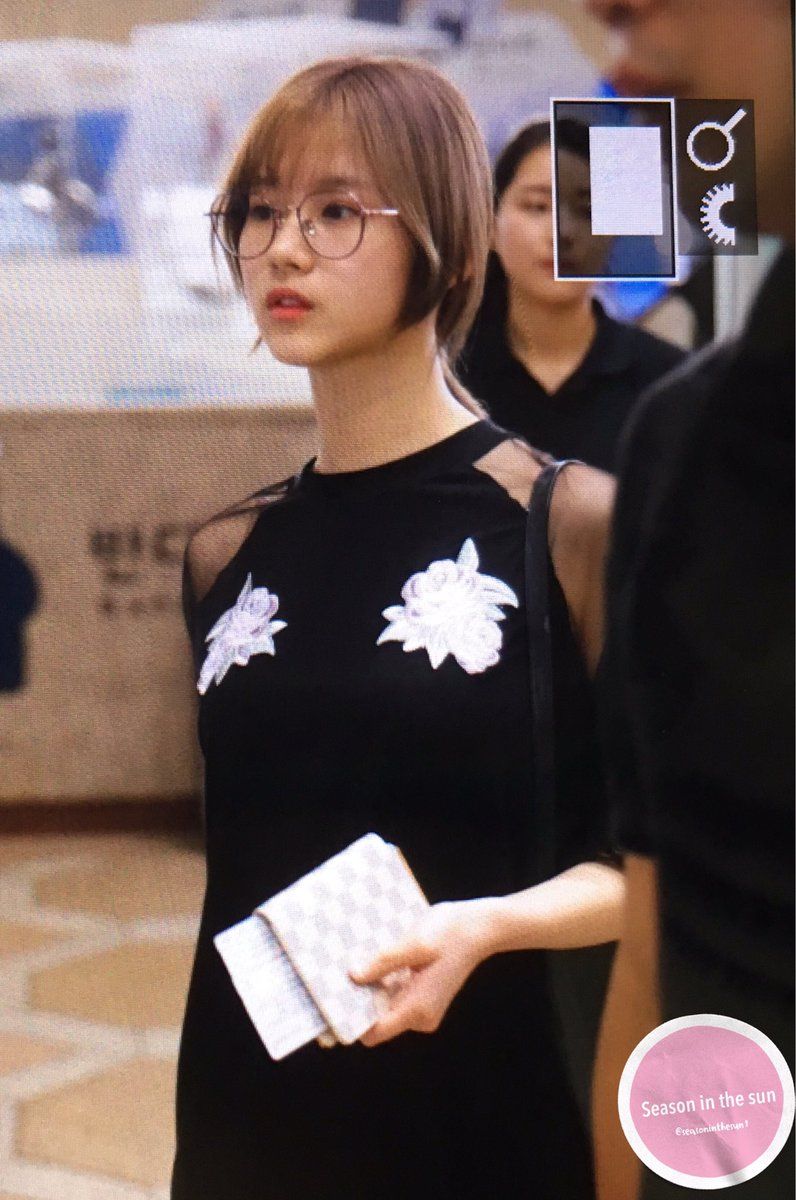 With their fresh new looks, TWICE will definitely take Japan by storm yet again!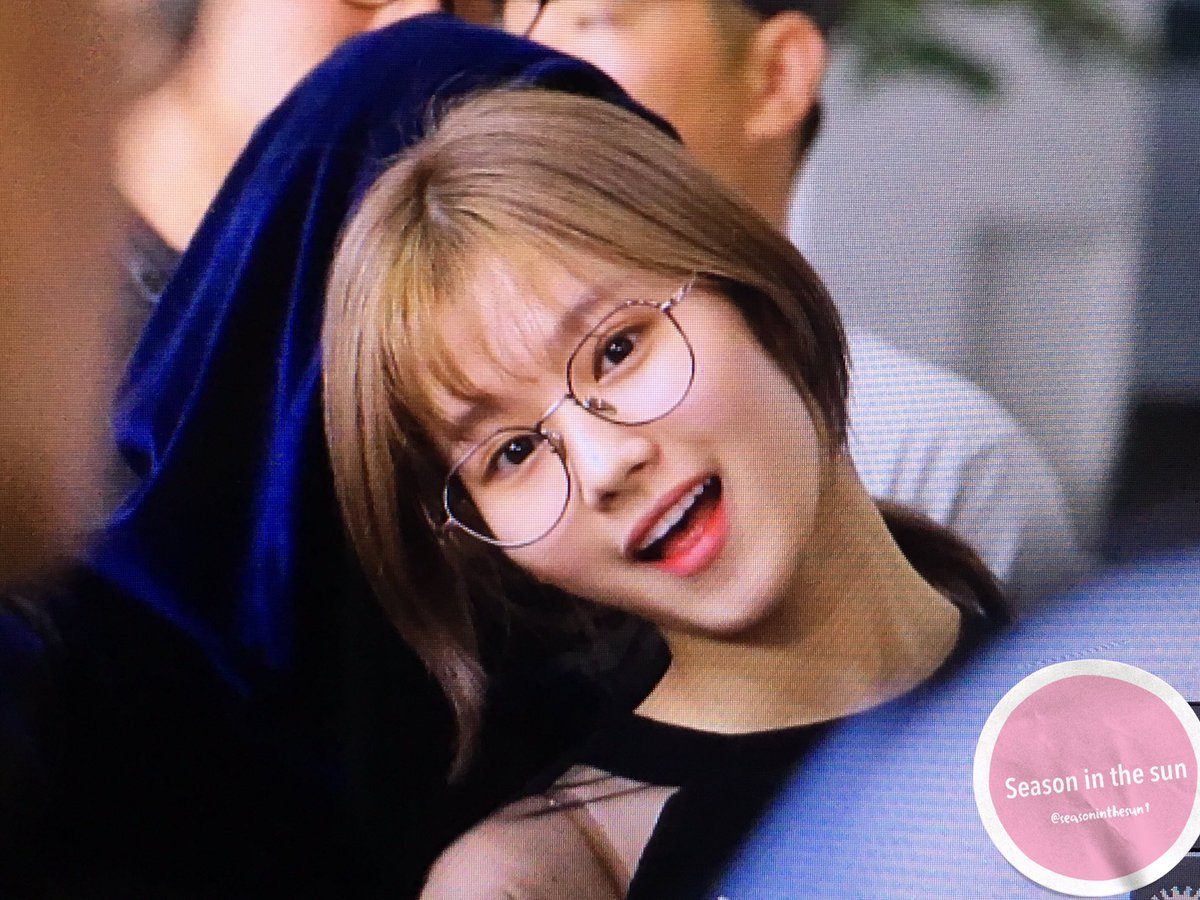 Share This Post