TWICE's Nayeon and Jeongyeon recreate embarrassing childhood photos
TWICE's Nayeon and Jeongyeon aren't afraid to look back at the embarrassing moments, even recreating some of their old photos at a recent concert. 
During the group's TWICELAND: The Opening concert in Thailand on April 8th, TWICE's Nayeon and Jeongyeon posed with a cute fan-made cheering slogan featuring photos from their childhood.
While many idols would be embarrassed by their own childhood photos, Nayeon and Jeongyeon played along with fans and posed with the cute towel, even attempting to mimic the straight-faced pose that they both had in the past.
Although they made their debut in October of 2015, the two TWICE members have been friends for many years now, having trained together as JYP Entertainment trainees even before participating in Mnet reality show SIXTEEN. Seeing their good sense of humor and close friendship, fans couldn't stop praising Nayeon and Jeongyeon.
Check out the photos below: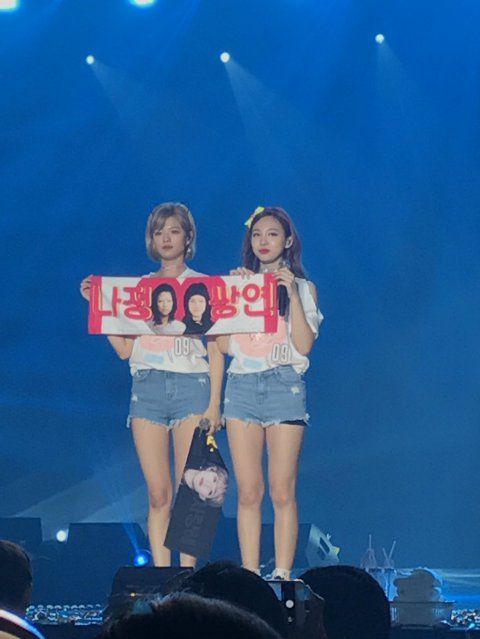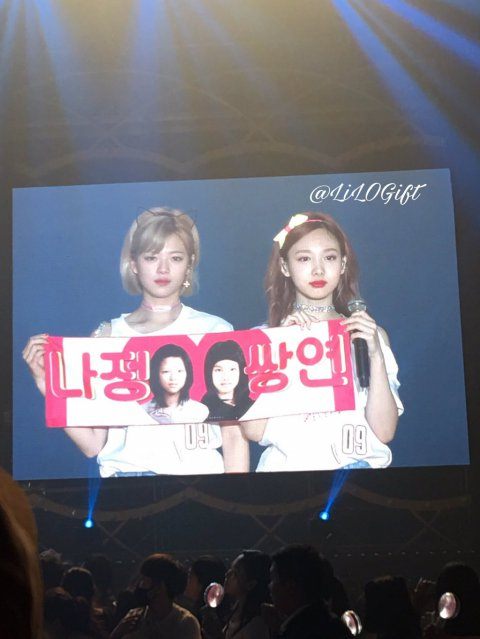 Share This Post