TWICE's Sana Coped With Getting Scolded In This Hilarious Way
TWICE's Sana appeared on a recent episode of KBS's Happy Together where she made a surprising confession about her days as a trainee.
By now, most of us have heard about the grueling training regimen that aspiring idols must follow in order to become successful. Throughout an idol's training, there are bound to be instances where he/she slips up and gets scolded. Naturally, various idols have come up with their own coping methods, but Sana revealed a particularly unique (and kind of hilarious) coping method she developed.
To understand her confession, you must first know that Sana was actually born in Osaka, Japan and that her first language is, therefore, Japanese.
During the show, Happy Together's MCs actually complimented Sana on her ability to speak Korean well.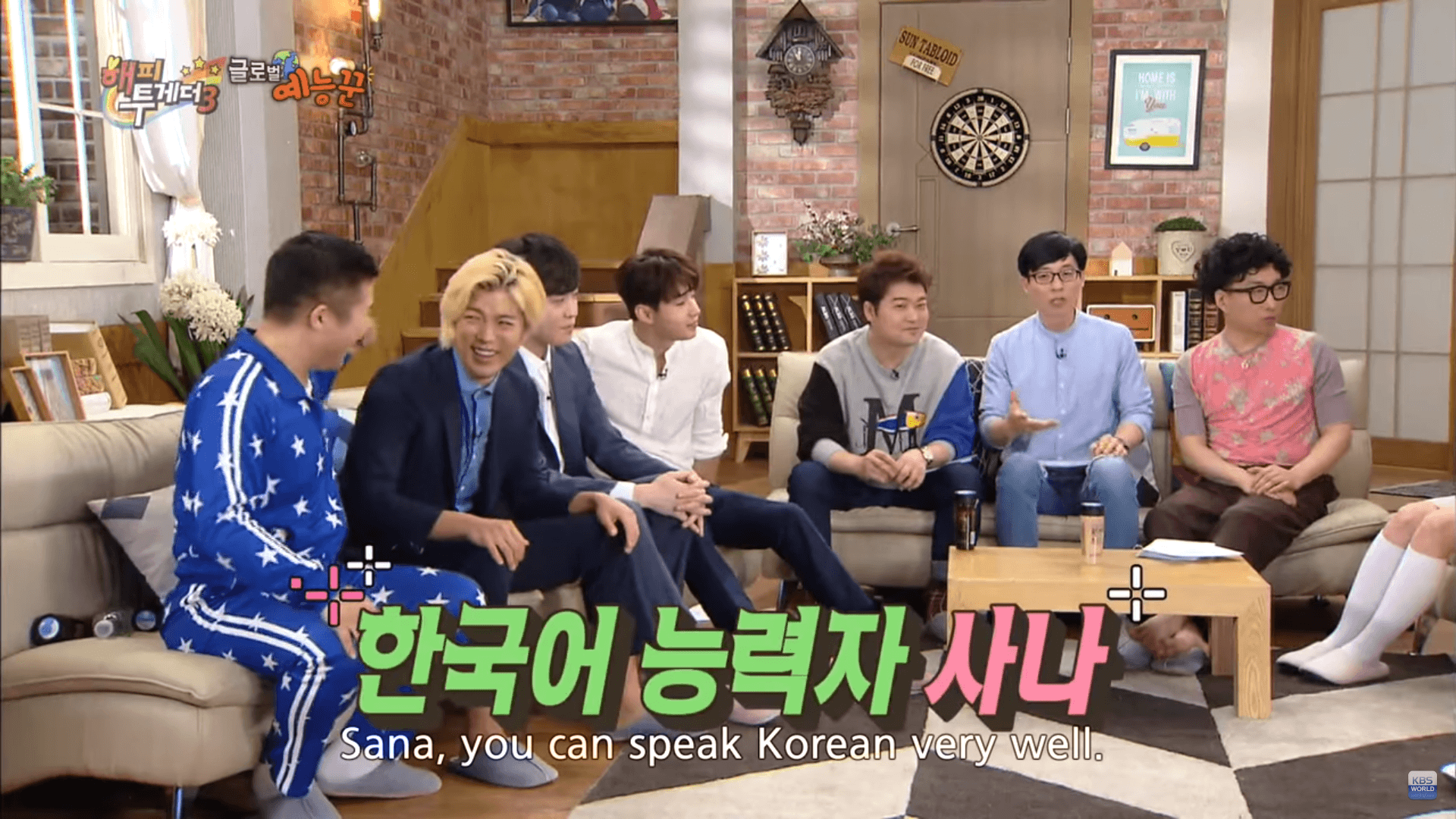 Since K-Pop bands travel to a lot of different countries, Sana's ability to speak Japanese would be an asset to the group. This led the hosts to ask whether she ever acts an interpreter for her fellow TWICE members.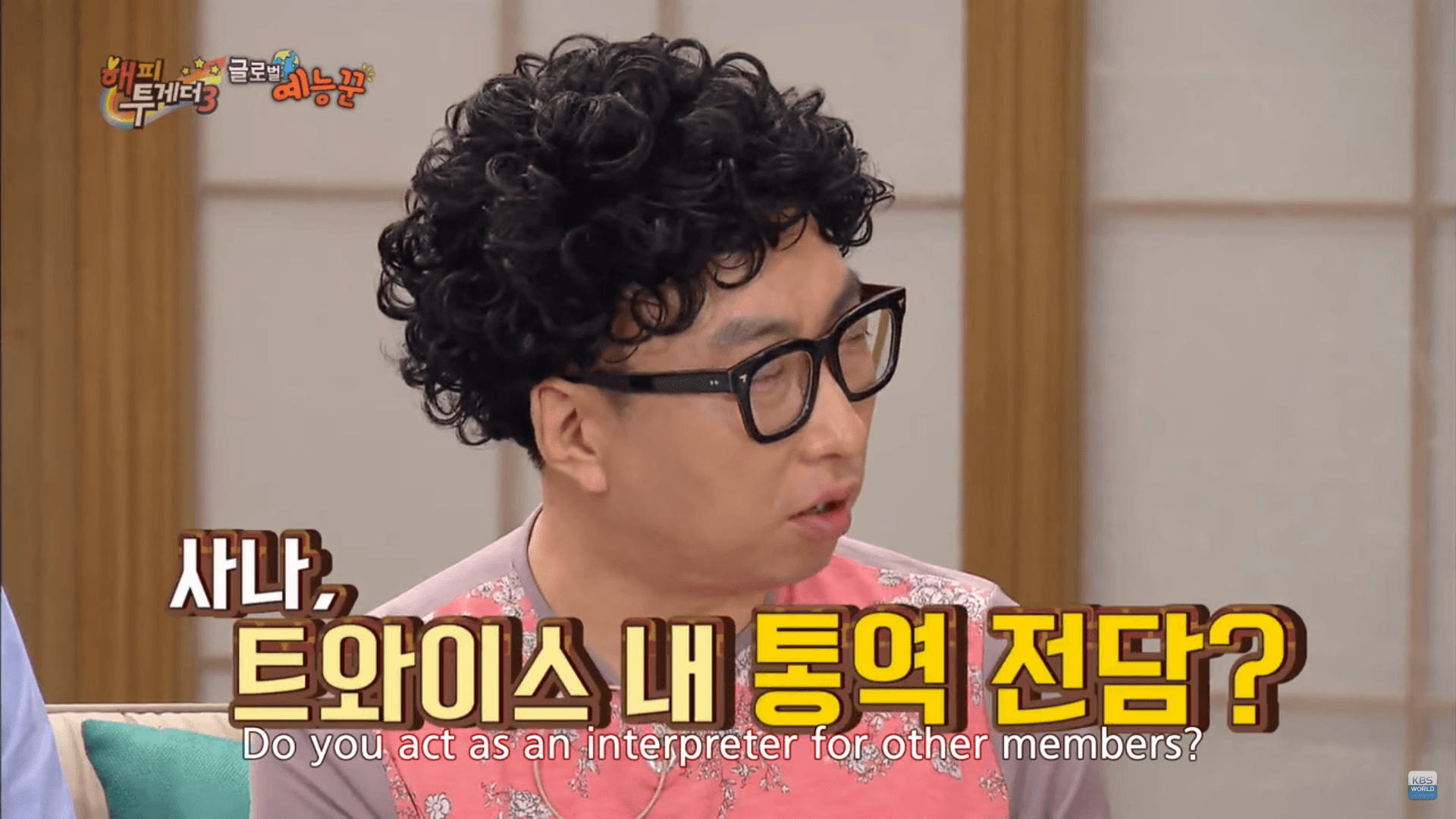 Sana confirmed that she does occasionally act as interpreter for the group and said, "I use simple words with Tzuyu".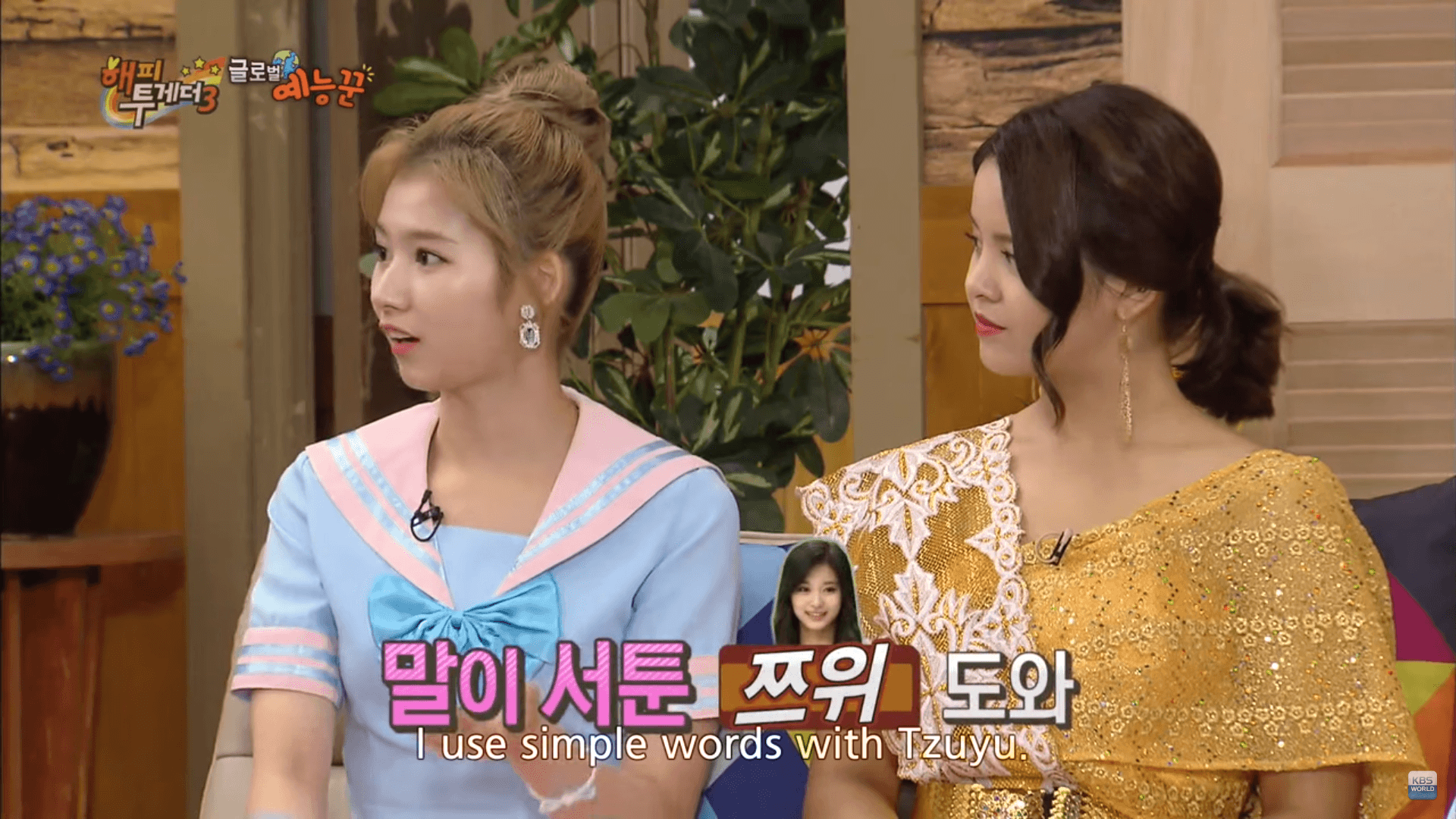 Sana then admitted that, during her trainee days, she would use the fact that Japanese is her first language to her advantage. In fact, when she was scolded, she would pretend not to understand what was being said in Korean.
Curious, Yoo Jae-suk and Jun Hyun-moo pretended to scold her and asked her how she would have reacted.
Thankfully, Sana and her group members' trainee days are well behind them and Sana doesn't have to worry too much about being scolded anymore!
Share This Post