Watch BTS Speak Fluent English In Their Video Message To Fans
BTS is impressing their fans once again, not with their musical talents, but this time with their amazing English.
BTS group have been impressing fans lately with their English skills on their V-Live broadcasts. The members have been learning and speaking English more frequently as an attempt to communicate with English fans, and even respond back to their English-speaking fans in the comments section of their V-Live premium channel.
Rap Monster, the leader of BTS, is fluent in English and even helps teaches the other members how to speak English. It is absolutely adorable! The members of BTS have definitely yet again proven their love towards their International fans.
Throughout the years, their English skills have definitely improved  despite their hectic schedules, making it impossible not feel impressed by their skills.
Check out videos of  BTS speaking English below: 
Rap Monster teaching V English sayings is absolutely adorable!
https://www.youtube.com/watch?v=7K21f_x6jIQ&t=107s
BTS saying girl for 3 minutes straight is the best thing that has happened so far in 2017!
https://www.youtube.com/watch?v=9K-pITW5SmA
Jungkook covering Dean's "Half Moon" was so amazing!  R&B really suits his voice.
Be careful not to underestimate Rap Monster's English-skills!
Jin and Jimin even speak English with each other!
BTS's relationship with ARMY's is so heartwarming!  BTS truly care for all of their fans.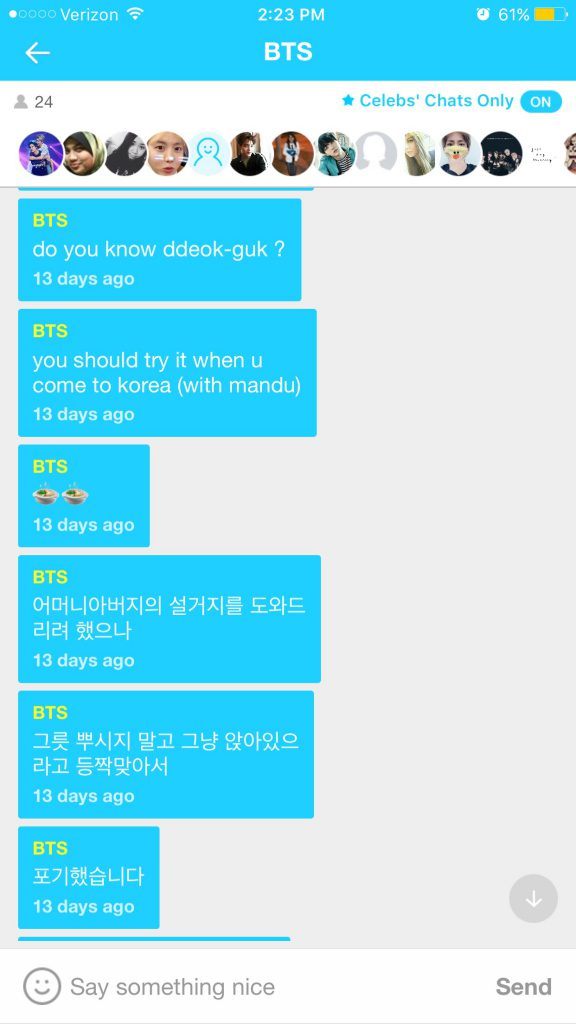 It's so sweet that BTS are learning to English so they can speak with their fans! ARMYs are definitely more than just fans, but BTS have proven that they are also family.
Share This Post