WINNER Just Became Professional Matchmakers, And Cupid Is Jealous
Cupid's got nothing on them!
It's not very often that idols have the chance to play matchmaker but that's exactly what happened at WINNER's 2018 EVERYWHERE TOUR in Japan.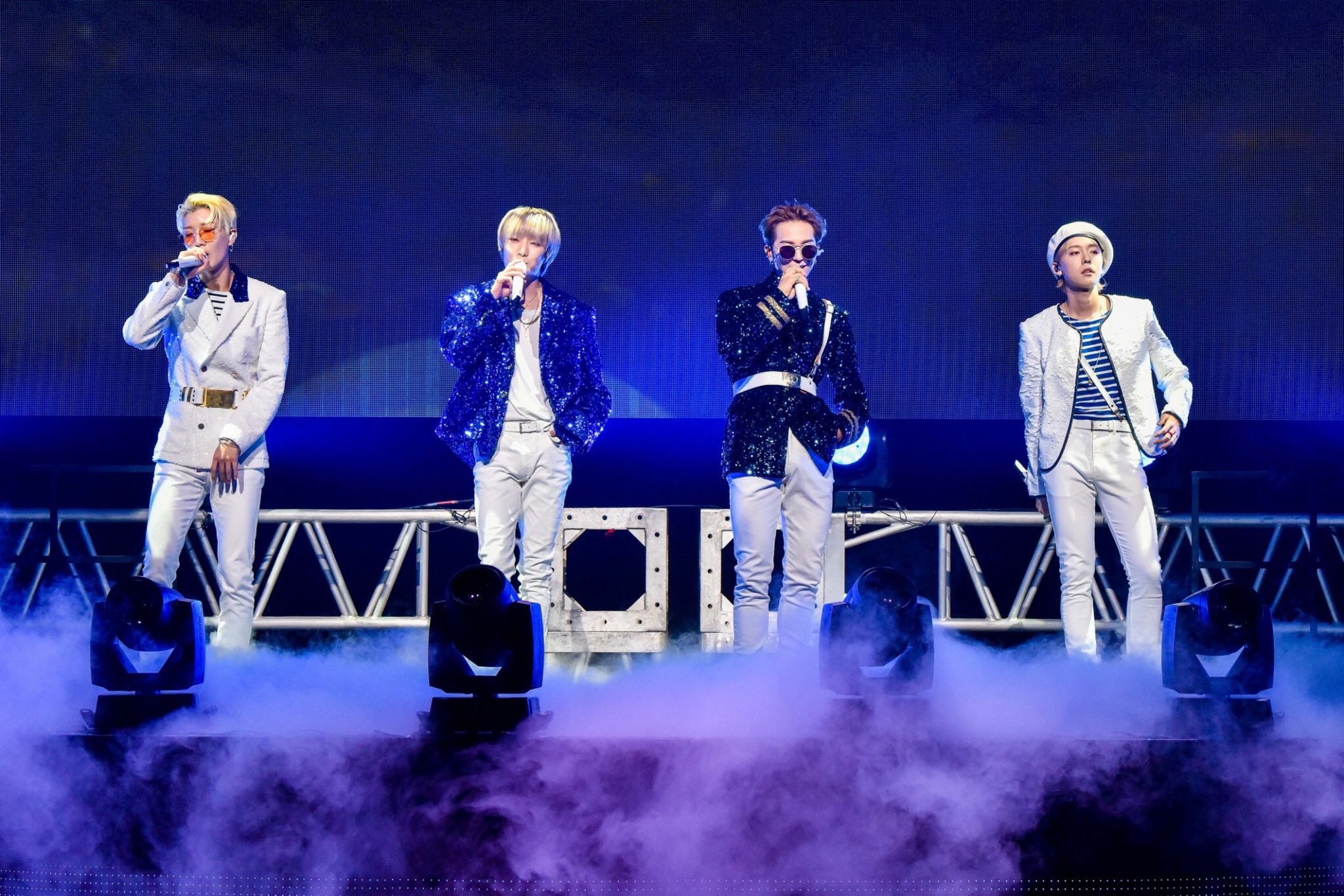 During an interview portion of the concert in Nagoya, Mino and Seungyoon approached one male fan and asked him some basic questions about where he was from and who he came to the concert with.
And that's where things started to get interesting. After admitting that he had come with a friend who was a girl, the members asked him if he had any feelings for her and even teased him by asking if he had come to the concert because he was really a WINNER fan or because of the girl.
Trusting that there was more going on between these two, Seunghoon stepped in and encouraged the guy to confess. After a pause, the guy really did confess and asked his friend out!
The whole audience was holding their breath for the answer and luckily it was a big yes!
And if you thought this moment couldn't have gotten any better, Seunghoon gave them an official blessing!
부제 : 사랑이 꽃 핀🌺🌸 위너 콘서트

여자의 답변 💕😆💕

위너 강김송이 & 공연장 모든 사람
캬~~악 😆💕

오늘부터 커플 💏1일
위너 콘서트부터 커플💑 1일 시작
축하드려요🎉

오늘의 최고의 에피소드
탄생비화 :후니 촉✨

WINNER
2018 EVERYWHERE TOUR IN JAPAN
2018.10.06 위너 나고야 2부 pic.twitter.com/ZfabYptb4k

— yog (@yogyog70) October 6, 2018
"WINNER blesses you!"

— Seunghoon
Fans have been going absolutely crazy over the sweet matchmaking session!
Now the boys can add one more thing to their already impressive lists of talents, world-class matchmakers!
Share This Post