This Woman Touches Your Favorite Idols Daily, And It's Her Job
Looking for the perfect job to last a lifetime? It looks like the positions already been filled by one airport security guard!
Fans are always looking for a way to get closer with their favorite artists, and Kim Woo Bin is no exception. Photos showing a female airport security personnel have proven that this is absolutely the best job for K-Pop fans!
In the photo, the security guard is seen placing her hands on Kim Woo Bing's upper chest and possibly searched other parts of his body as well. While wearing a pair of sunglasses, the Hallyu star showed that he was cool about it and spread out his arms to allow the lady do her job.
Although it is a customary procedure to carry out thorough body checks at airports, netizens are giving mixed opinions on the photos. Some expressed jealousy as it was a perfect example of skinship and fanservice, while some frowned upon the lady and raised doubts if it was an intentional move because of Kim Woo Bin's growing popularity.
Check out the photos below: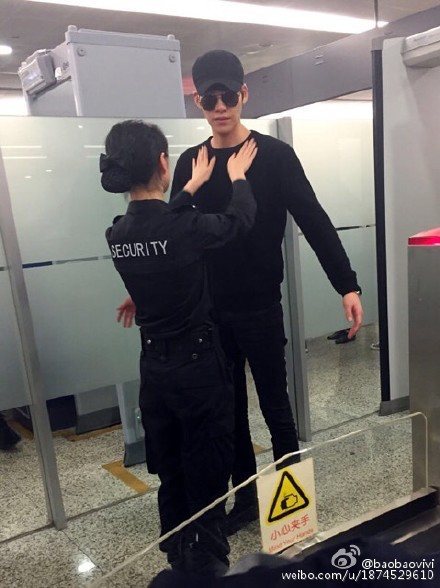 I mean come on. Look at his body. Look at her. Who wouldn't want this job?! Especially if it's not as intense as the US' TSA!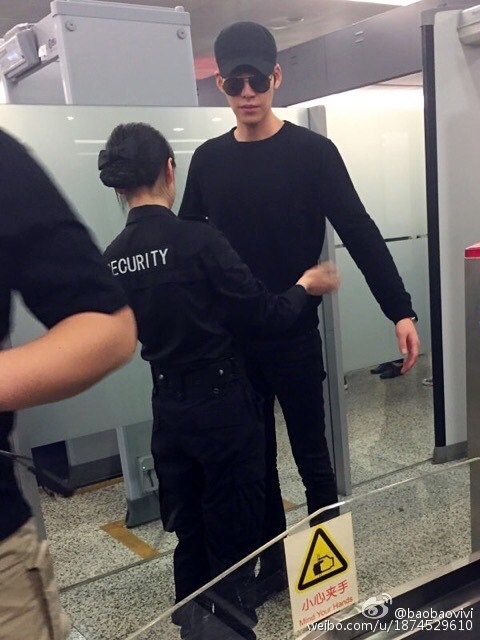 Unfortunately, it seems like even this airport security guard couldn't help Woobin with what could have been a seriously disastrous situation. The actor was almost held back and arrested while in the Philippines over a misunderstanding.
This is terrifying. https://t.co/ejw5isp3P8

— Koreaboo (@Koreaboo) November 30, 2016
Woobin isn't the only one who's received this star treatment at the airport. Kris and Luhan both were subject to extra screening in the past as well!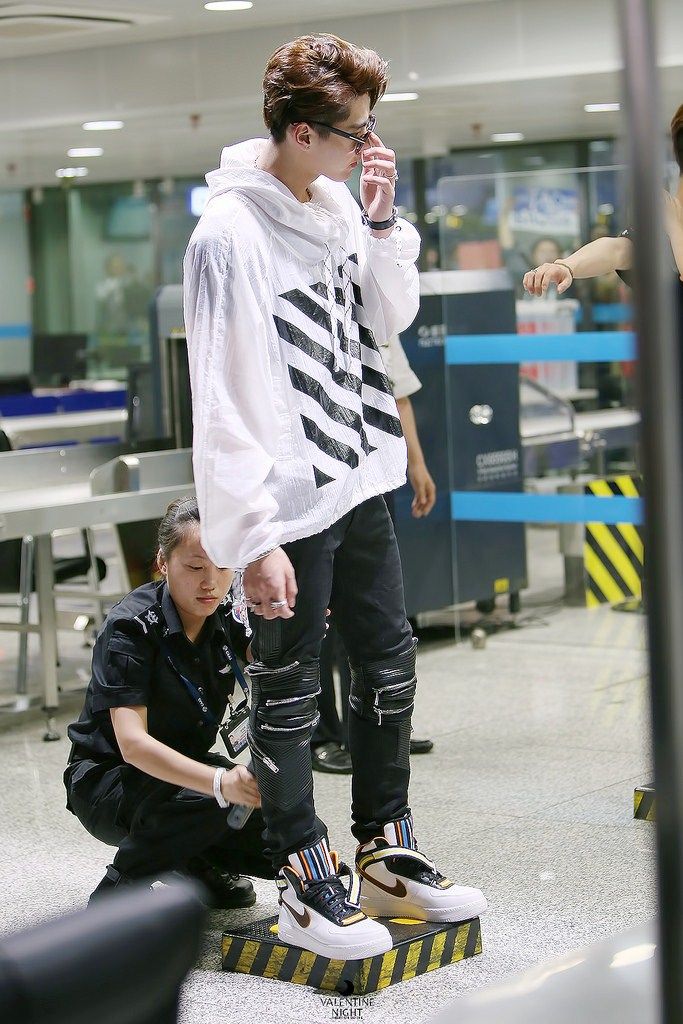 While it's not the same security guard at the airport, these girls are seriously getting close with idols!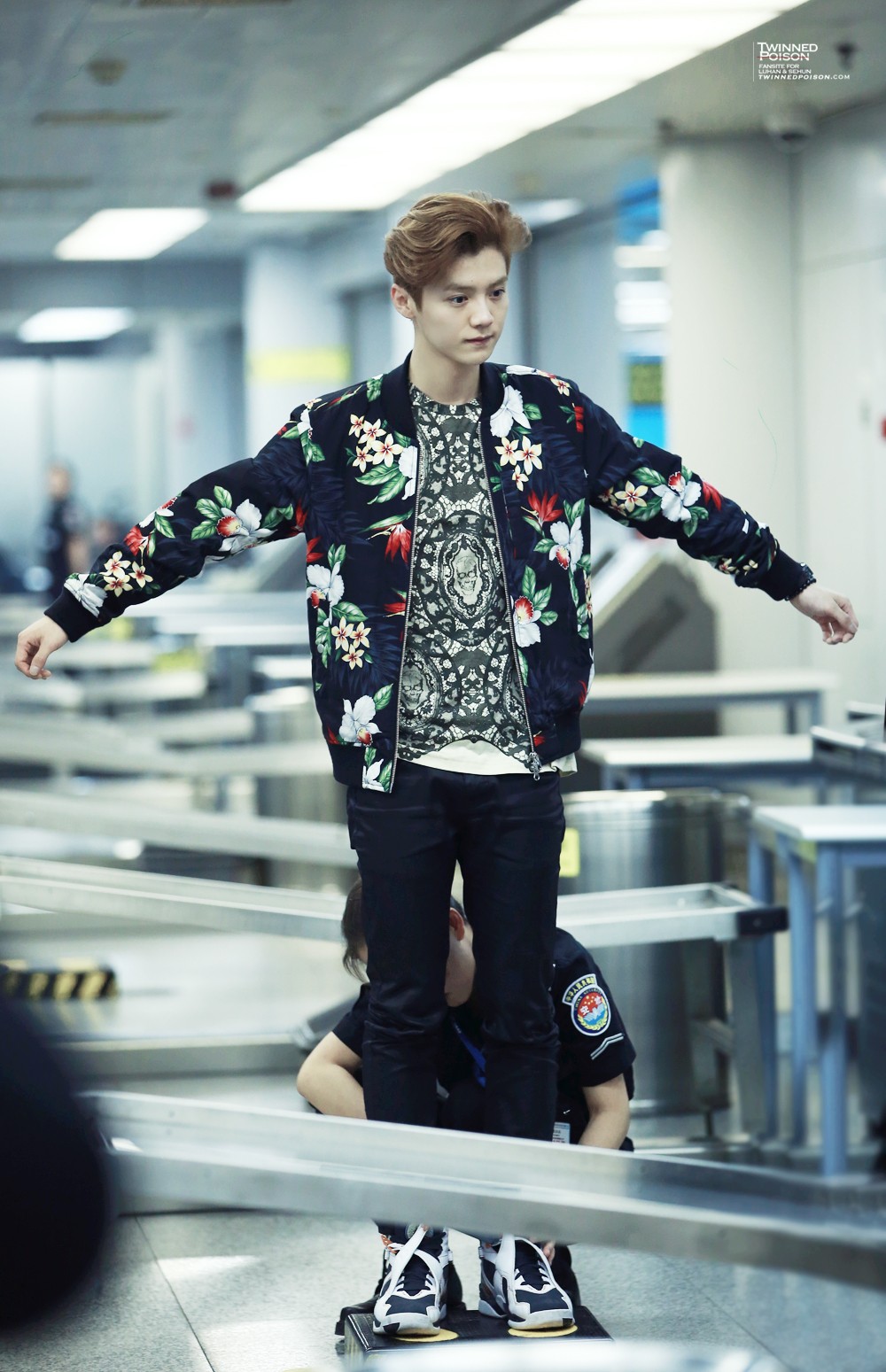 This GIF shows an even closer look.
[strong]Lee Jong Suk[/strong] also had to go through airport security. This time.. it looks a bit too close for comfort. Let us know in the comments below what you think of this job!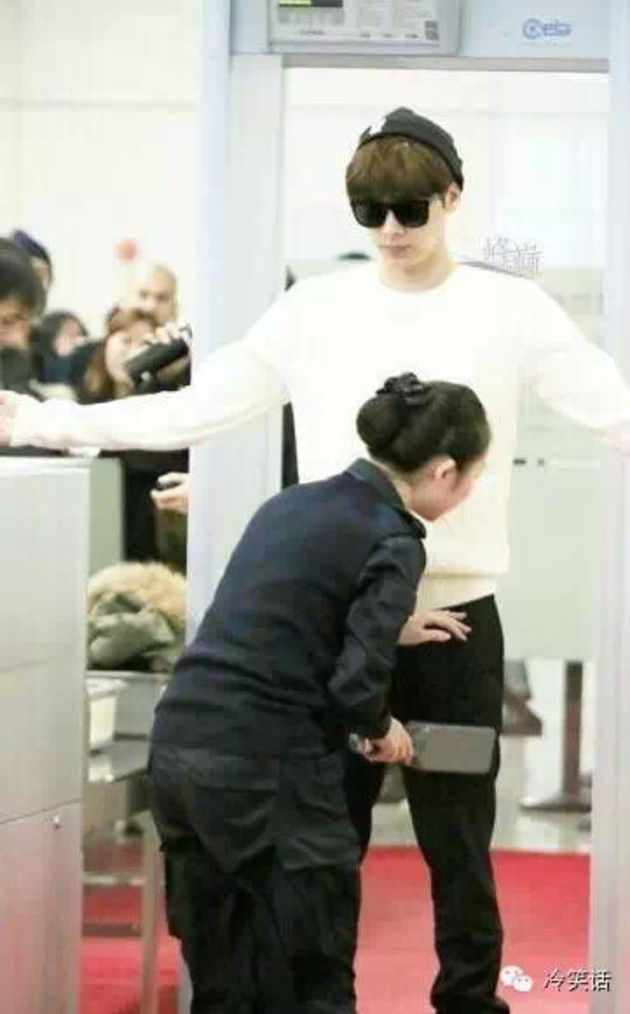 Share This Post