Yang Hyun Suk responds to accusations of YG's involvement in the Korean presidential scandal
YG Entertainment's Yang Hyun Suk has spoken out against his alleged involvement in the ongoing political crime investigation of President Park Geun Hye. 
There has been widespread political concern in South Korea after Park Geun Hye was discovered to have been directly linked to cult leader Choi Soon Sil. Choi Soon Sil, a daughter of a shamanic cult leader, is currently being investigated for using the current Korean president as a puppet to exert influence over South Korea.
As the investigations continues, investigators are pursuing everyone who benefited from Choi Soon Sil and Park Geun Hye's connections. One of those in question is music video director, Cha Eun Taek. The director was arrested for his alleged connections as well as the possibility of direct monetary benefit.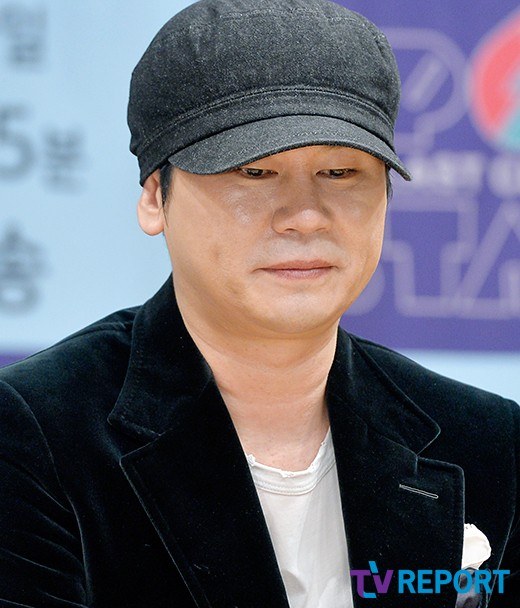 Yang Hyun Suk's name also came out in these speculations as the director was directly involved in producing BIGBANG's "Lies" and PSY's "Hangover" music videos. After accusations arose, many conspiracies arose that circulated among netizens as if theywere facts. After days of conjectures and accusations, the CEO cleared his name through the press conference of K-Pop Star 6. He disclosed that there was nothing to clarify as he had no connection with Choi Soon Sil and Cha Eun Taek. He added, "I have not met with the director for ten years." 
Meanwhile, Yang Hyun Suk joins J.Y Park and Yoo Hee Yeol for the sixth and final season of K-Pop Star, set to air this month.
Share This Post