Yoo In Na dresses up as Santa and sends IU adorable video
YG Entertainment actress Yoo In Na shows off her adorable relationship with solo singer IU once again.
Known for being one of the closest pairs of friends among celebrities, the two continue to show off their strong bond and quirky sense of humor with some silly Christmas fun. To celebrate the holiday, Yoo In Na dressed up as Santa Claus in order to surprise IU with a present. Complete with black boots and a fluffy white beard, Yoo In Na was barely recognizable in her Santa Claus suit.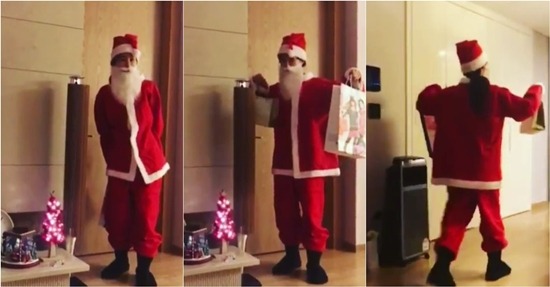 IU later posted on Instagram, saying, "Yoo Santa sent this and really came to my place looking like that, thankfully she didn't run into anyone in the elevator."
Share This Post