★WATCH: Cao Lu imitates Yezi's intense hip-hop expression on "Weekly Idol"
FIESTAR made a guest appearance in the most recent airing of Weekly Idol following their official comeback with their 2nd mini-album A Delicate Sense.
Broadcast on March 9th during the 'Profile Verification' segment, Cao Lu's profile stated that she could perfectly imitate Yezi's intense hip-hop expression. Getting up to give an example, Cao Lu gave a loud "heuh!" and drew laughter from MCs Defconn and K.Will as well as her fellow group members.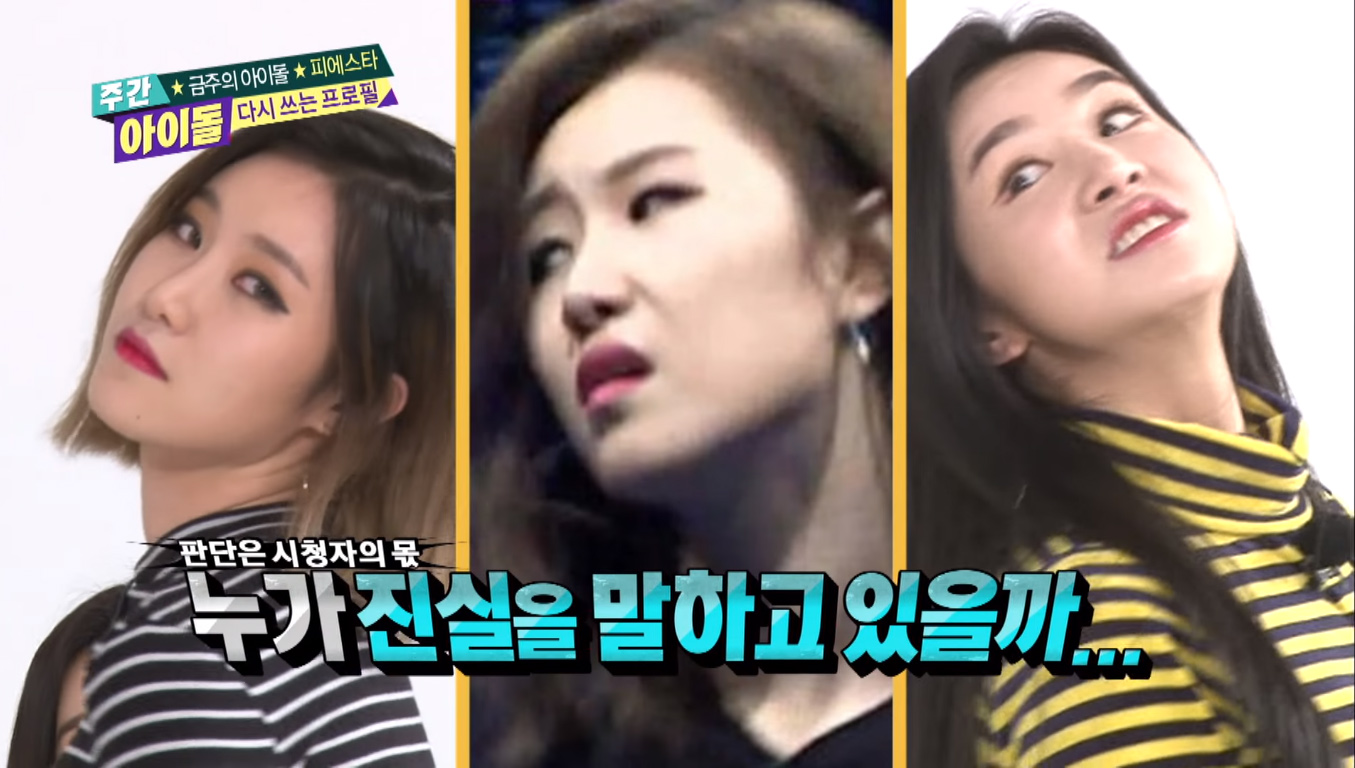 Yezi gets up to show off the look as well, laughing in embarrassment when Cao Lu does her impression again.
Last year, Yezi came into popularity following her performance of "Crazy Dog" on Unpretty Rapstar 2 as she laid everything out to survive on the show.
Share This Post