M.I.B's Kangnam reveals his unusual ideal type on "Section TV"
In a recent airing of MBC's Section TV, variety star and M.I.B member Kangnam was interviewed where he revealed his ideal type.
Aired on September 13th, one of the questions asked was "Do you have an ideal type you want to marry?"
Kangnam gives quite an unusual answer, replying, "I want to marry a girl who looks beautiful eating ramen. I like women that look beautiful in the most mundane setting. I want to meet a girl like that. If I weren't a singer I would probably be making ramen at a restaurant."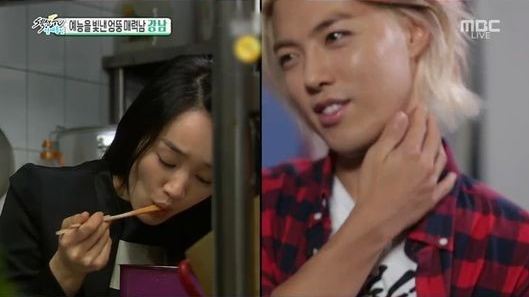 Kangnam recently released a new solo single titled Chocolate and is currently promoting his track.
Source: OSEN
Share This Post