The One takes first with "That Man" on China's "I Am A Singer 3"
The 2012 winner of I Am A Singer, The One, took to China's I Am A Singer 3 to challenge the show's resident artists with his rendition of Secret Garden's moving soundtrack, "That Man."
Known by many fans as Girls' Generation's Taeyeon's vocal coach, The One impressed Chinese audiences with his powerful performance of "That Man." He sang the first half of the song in Chinese, revealing his language flexibility, before transitioning to the original Korean lyrics.
Prior to the performance, he shared in a casual interview that although he is well-known in Korea, he felt like a rookie taking the I Am A Singer 3 stage. Despite his nerves, he beat out various Chinese singers to take first place for the episode.
With the episode's airing, the vocalist also left two personal messages on his Weibo account, introducing himself and thanking fans for their support. He shared that he would be working hard to learn Chinese to read all the loving fan messages and give good performances on stage.
Check out his emotional stage and behind the scenes interviews here: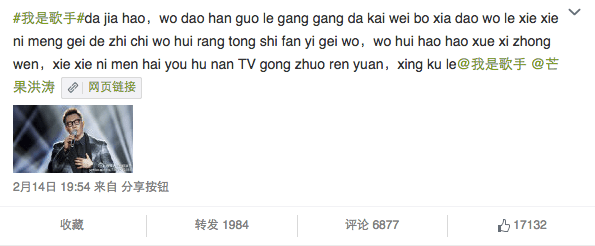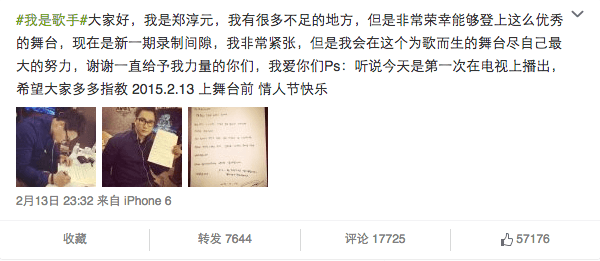 Source: The One Official Weibo and People CN
Share This Post