Would "Descendants of the Sun" Have Been More Successful With These Actors As Leads?
It is widely known that the role of Captain Yoo Shi Jin in Descendants of the Sun had been offered to various other actors before Song Joong Ki had accepted the offer.
On June 6th, tvN's The List 2016 published a list titled "Winners and losers of casting roles, the lucky star among the mixed cast of stars." Song Joong Ki was placed #2 on their list with the show later revealing that his role had originally been offered to other well-known actors including Won Bin, Jo in Sung, Gong Yoo and Kim Woo Bin who had all rejected the offer.
This left the chance for Song Joong Ki to grab the role for himself which turned out to be the role that had greatly boosted his popularity, pushing him as one of the Hallyu Stars, and becoming his most successful drama project to date.
According to the show, recruiters of the drama looked for actors who had the nature and who fit the role of a soldier as well as those who could go overseas for a lengthy period. The drama was fully pre-produced, not recorded from live-production as per the norm for Korean dramas, with the cast shooting overseas in Greece for a whole month.
While Descendants of the Sun would definitely had a different feel had any of these actors accepted the role, would you have still watched?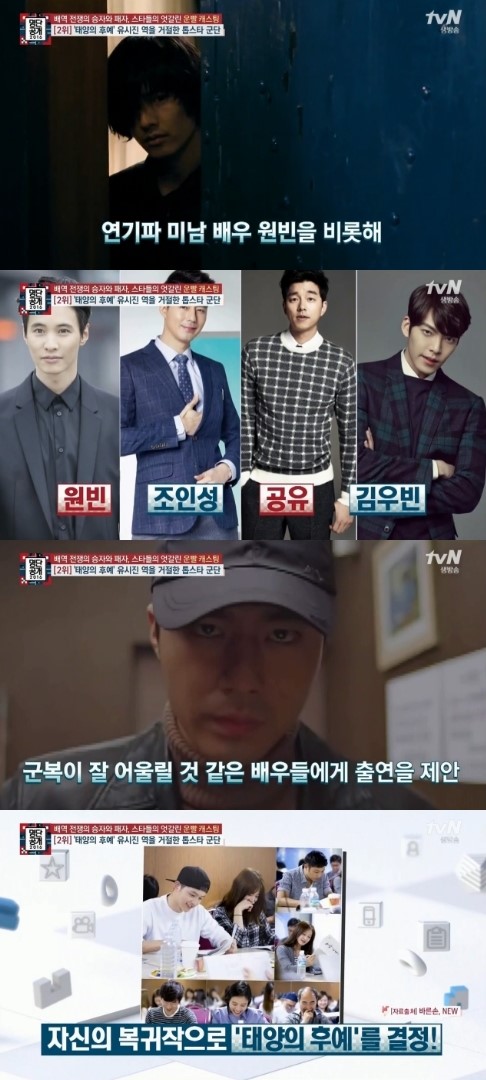 Watch the video of the clip below:
Source: X Sports News
Share This Post