#1000dayswithEXO trends worldwide on Twitter
January 2nd marks the 1000 days with SM Entertainment's group EXO and fans were quick to celebrate on social media and make #1000dayswithEXO trend worldwide.
EXO, who is split into two sub-groups, EXO-K and EXO-M, made their debut on April 8,2012 with their hit single "MAMA." Since then the group has gone on to immense success and fame within South Korea as well as internationally.
Many members have gone on to have success in other fields. D.O. received much praise as an actor this year in It's Okay, That's Love and EXO-M's Lay is also said to be releasing a self-composed track through a year-end ceremony in China.
In December, EXO also released a winter track titled "December 2014." The boys of EXO  snubbed numerous awards this year including Artist of the year at the 2014 MAMA.
The trending tag also paved way for fans to prepare for EXO's comeback reportedly set for January.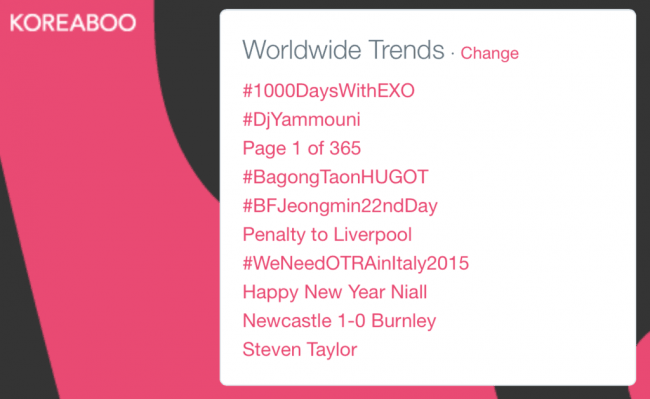 Share This Post