Netizens claim that this idol agency is full of celebrities with crazy personalities
There are some K-Pop groups whose members mesh together so well, they are often seen acting hilariously crazy with their crazy antics.
A netizen on Pann recently published a post that claimed idols from Cube Entertainment had the most idols with the funnest and craziest personality as they are often seen off-the-handle playful.
In the case of 4MIINUTE, the example used was their Weekly Idol appearance during their "Crazy" promotions earlier this year as they showed off their crazy dancing. For BEAST and BTOB, many of their antics are seen through their dance practice videos released such as win "Beautiful Night" and "WOW" respectively.
Find out what Netizens had to say about this article below!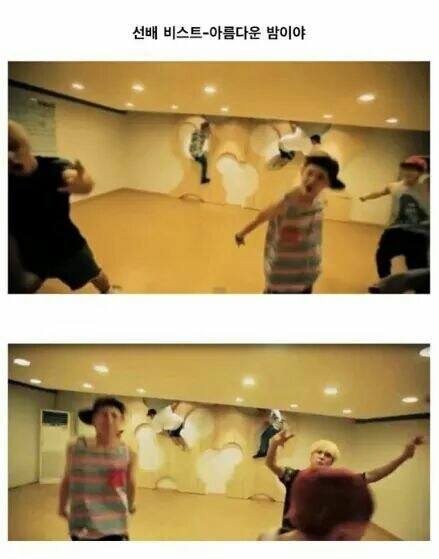 BEAST climbing the walls during "Beautiful Night" dance practice video.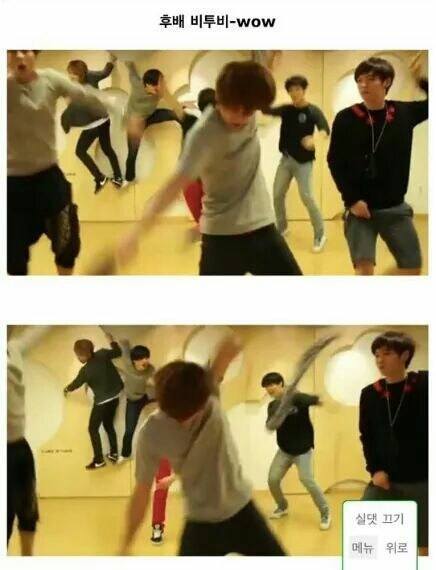 Their juniors BTOB doing the same thing during their "WOW" dance practice and climbing the walls in the background.
---
NETIZEN REACTIONS
Koreaboo has collected reactions from Netizens who commented on the original article from our Korean source. The below comments are the most popular comments at the time of this article being published.
---
[+40, 0] Cube idols are such beaglesㅋㅋㅋㅋㅋㅋㅋㅋㅋㅋㅋㅋㅋㅋㅋㅋㅋㅋㅋㅋ all their reality shows are so funny
[+31, 0] BtoB Hyunsik ㅋㅋㅋㅋ
[+26, 0] I hate the CEO thoguh;;;;
[+21, 0]  All bad things come from the CEO……ㅎ….
[+13,-1] Not Born to Beat but Born to Beagle ㅋㅋㅋ Beast is like that too and 4Minute on weekly idol lol
Source: Pann
Share This Post