[★TRENDING] "2015 Girl Group Line-up" raids online communities with growing interest
With 2014 coming to an end, both anticipation and tensions have been rising among upcoming girl groups who are set to debut and their agencies who are clustered with competition. With competition over the "Best Rookie Girl Group" title growing, a post titled "2015 Girl Group Line-up" has recently been garnering attention on several different Korean online communities.
2014 has been a hectic year for agencies like YG Entertainment, Cube Entertainment, JYP Entertainment, DSP Media,  TS Entertainment as news of upcoming rookie girl groups has been constantly reported on throughout the year. However, many of these reportedly training groups have not yet debuted.
As the recent trend in the K-pop industry is to promote and advertise trainees of a soon-to-be debuting group before the actual debut, many of these agencies are using their own distinct tactics and methods to promote these young ladies prior to debut.
First off is YG Entertainment's strategy. For almost a decade now, this agency has tended to steer away from the "visual aspects" of their trainees and focused on the fact that their artists are rather "more talented than physically appealing." However, as they hinted at a "hip hop version of Girls' Generation" for their upcoming girl group, this is the first time YG Entertainment has boasted and assured that their new group will not only extraordinarily talented, but also "physically attractive."
Over the past few years, YG Entertainment has revealed several members of their upcoming girl group rumored to be named Pink Punk such as Jenni Kim, Kim Ji Soo, Lalisa, and Jang Hanna.
Jenni Kim made her first mark in the K-pop industry when she first appeared in G-Dragon's "That XX" music video, followed by a featuring on G-Dragon's solo track, "Black." Kim Ji Soo recently gained the media's attention after her appearance in Epik High's "Spoiler" and "Happen Ending" music video and HI SUHYUN's "I'm Different" music video. Lalisa, a trainee from Thailand, gained attention when fans and netizens speculated that the girl dancing in the NONA9ON launching teaser was her. And last but not least, Jang Hanna made her appearance on SBS K-Pop Star: Season 3 in which she signed with YG Entertainment and made a second television appearance on Mnet's Mix & Match as a female vocal with the iKON members.
Next come JYP Entertainment's and Cube Entertainment's marketing strategies. If YG Entertainment is considered the king of marketing through music videos, then JYP and Cube Entertainment were known for their "live battles".
Lena, a JYP Entertainment trainee who is training to debut under Six Mix (tentative), gained constant attention after featuring on a live stage with Sunmi and her solo track, "Full Moon." The trainees of Cube Entertainment, commonly known as Cube Girls (tentative), have made their first appearance on television as their Cube family senior G.NA's back-up dancers for "Pretty Lingerie," gaining attention as "the trainees who are prettier than the artist."
Other trainees who have been speculated to debut as Six Mix are Kim Da Hyun and Lim Na Hyun, who appeared in GOT7's music video, Yoo Jung Yeon, and Sana.
Other Cube Girls members are known to be Go Seohyun, Jung Hae Ri, Choi Yoo Jin, and Oh Seung Hee.
TS Entertainment, home of the hip hip duo Untouchable, girl group Secret, boy group B.A.P, and the agency's forthcoming girl group SONAMOO, has been boosting up the anticipation and excitement among TS Entertainment fans with by slowly revealing their members.
This agency has sent the SONAMOO trainees to do various pre-debut projects such as appearing in their seniors' music videos and appearing on television shows and programs as well. Member Na Hyun first appeared in B.A.P's music video for "1004 (Angel)" and an OCN drama titled, Cheo Yong, the Ghost-Seeing Detective. Eui Jin, another member of the girl group, appeared on stage with Untouchable for their track, "Take Out." New Sun and D.ana have also been revealed through the official homepages of SONAMOO.
And last but not least is DSP Media's upcoming girl group known as Baby Kara (tentative). This new group has been receiving a lot of publicity and attention after appearing on their own personal pre-debut show called Baby Kara, which was a survival program that helped with the choosing of a new Kara replacement member among the DSP Media trainees.
Through Baby Kara, former trainee Heo Young Ji was voted and chosen to become the newest member of DSP Media's senior girl group, KARA. Other remaining trainees who will most likely debut as DSP Media's newest girl group will be Son Yoo Ji, Kim Chae Won, Jun So Min, Yoo Chae Kyung, Cho Si Yoon, and Ahn So Jin.
Although some agencies have been promoting their upcoming girl groups for several years now due to debut dates being postponed or cancelled, other agencies have only been advertising for a short amount of time. All the aforementioned female groups have been speculated to ultimately debut in the beginning half of 2015.
Check out some of the girl group trainees from all the various agencies below!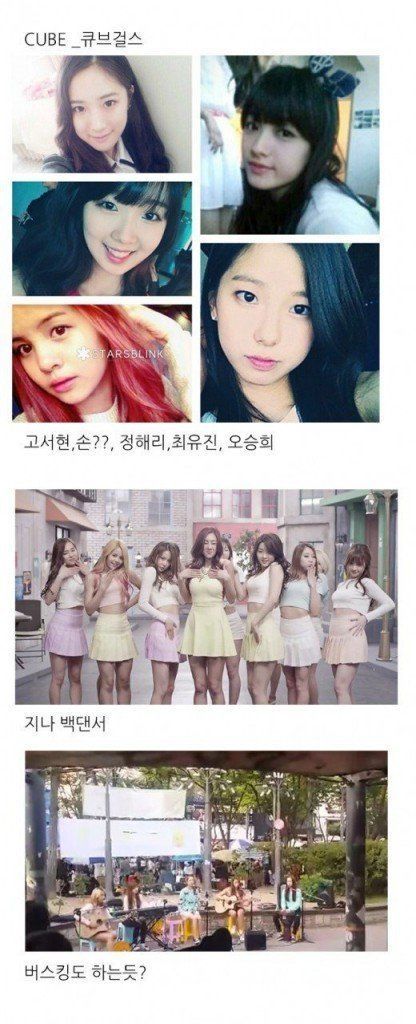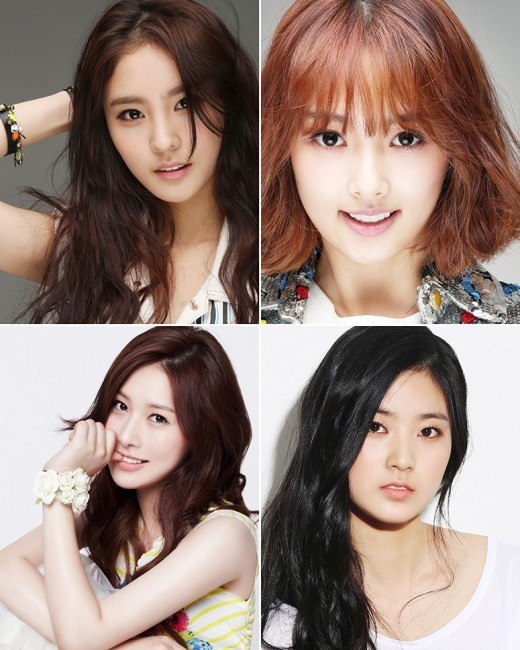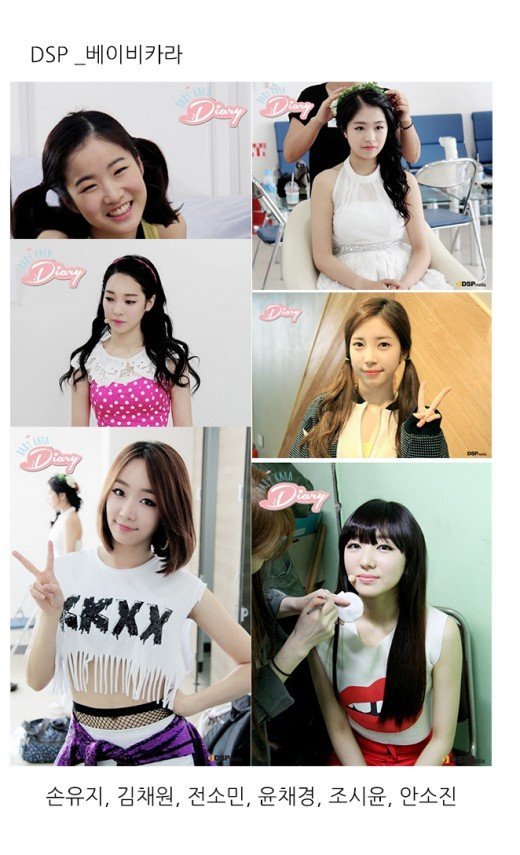 Share This Post