"Big Match" releases movie poster ft. BoA
Superstar BoA's first domestic film, Big Match, has released its official movie posters! Among the different character posters, BoA's image as her role in the film has been unveiled.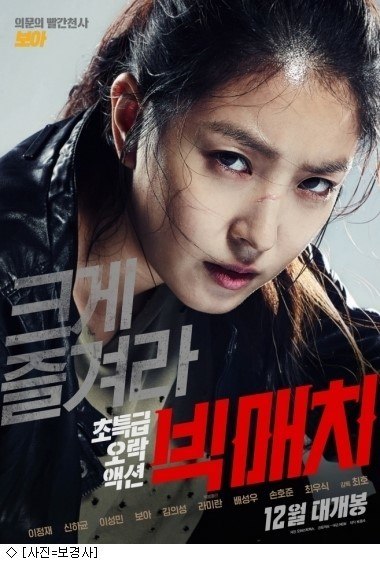 The star-studded movie Big Match, directed by Choi Ho, will not only feature BoA, but will also include big names such as Lee Jung Jae, Shin Ha Kyun, Lee Sung Min, and more. BoA is to show her action skills as an actress without her fancy clothes as an idol star and singer.
Meanwhile, just a few months ago, BoA made her Hollywood debut with the movie Make Your Move. BoA has expressed the sentiment that the movie is like her first love. It looks like BoA is getting comfortable with her work as an actress!
Don't miss the release of Big Match in December!
Source: Joy News 24
Share This Post