Choiza left worried over Sulli's "drunk" Instagram post?
Former f(x) member Sulli gets Choiza in a twist after posting an alleged drunk photo of herself on Instagram. 
On March 10th, Sulli had the liberty to share updates from her daily life by uploading a photo of her holding up a soju bottle. Transforming into a cute rebel, the singer and actress caught interest with her black leather jacket, wavy hair and flushed expression.
The photo left her boyfriend, Choiza, to jokingly react with a comment saying, "Stop drinking," which warranted more attention from the netizens.
Check out the update and Choiza's reaction below!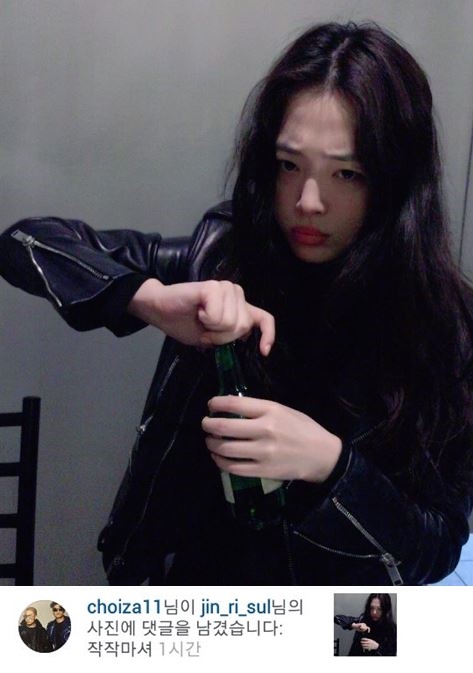 Source: Dispatch
Share This Post