Durex Condoms fangirls over EXO comeback on Twitter
As EXO gears up for their highly anticipated comeback on March 30th, the group has dropped mysterious, cinematic teaser videos and images for each member day after day, much to the delight of EXO-L's. 
Many fans have reacted quite passionately to the group's teasers as their excitement for EXO's comeback increases. After Suho's teaser was released on March 23rd, it appeared that Durex, a condom company, also felt very intensely about EXO's comeback, as they tweeted, "My thoughts after the teaser release. I can drown in you for all I care so come flooding to me..heuung."
However, much to the embarrassment of the tweeter, it turns out that the tweet was meant to be posted on the personal Twitter account of the admin of the Durex account. They then tweeted in apology, "Oops..there was a temporary mix up of accounts…"
Thus far, EXO has dropped teasers and hints for Kai, Tao, Chanyeol, Xiumin, Sehun, Suho, Chen, and Baekhyun while teasers for D.O and Lay have yet to be released. The group is scheduled to come back on March 30th and will make their first performance on M! Countdown on April 2nd.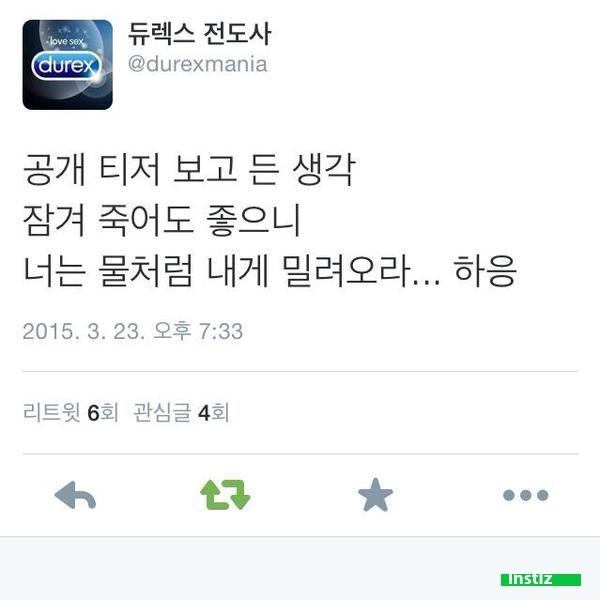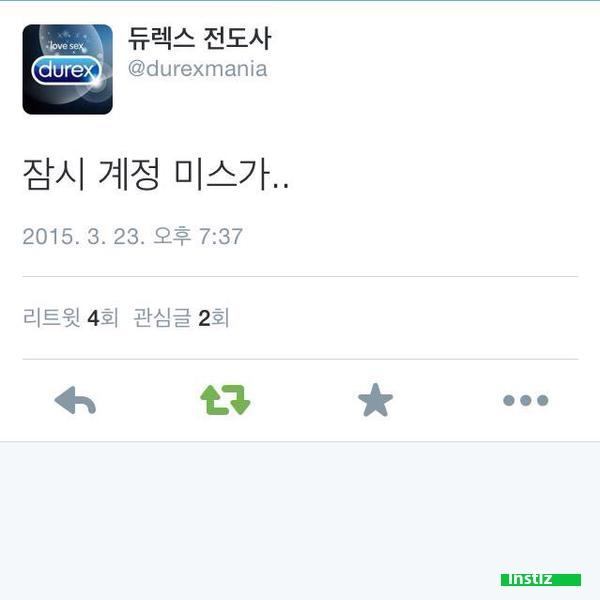 Source: Instiz
Share This Post