Daesung reveals which BIGBANG member he would date + his secret to popularity
On the May 21st episode of Happy Together 3, BIGBANG shared a number of silly stories and gave hilarious answers to various questions.
When the group members were asked which member they would date, Daesung responded without hesitation, firmly answering G-Dragon. Although everyone was curious about his answer – especially G-Dragon – the artist responded with a straightforward line: "He has a lot of money." This statement caused all to burst into laughter. Seungri also provided some comedic relief by answering that he would date himself.
Next, the BIGBANG members discussed Daesung's popularity in Japan. They shared, "Daesung is the most popular in Japan.  If one out of ten are our fans, the remaining would be all Daesung's fans." Daesung suspected they liked him for his nose and mouth, adding, "They even sell goods that use my nose and mouth shapes. They call me Daejelina," as in a mix of Daesung and Angelina Jolie.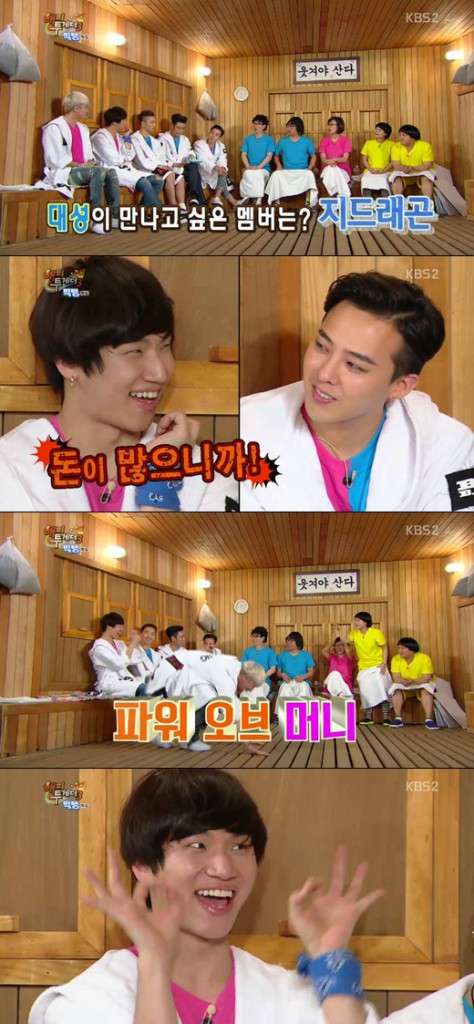 Check out Koreaboo's recommended video for May!
Share This Post