Dispatch discusses the most dangerous girl group stages
In light of G-Friend's painful "Me Gustas Tu" live performance that has gone viral, Dispatch released an article highlighting the most dangerous girl group stages in recent memories.
The article pointed out that there have been other instances where female idol groups were in danger of suffering injuries because of the condition of their stages or hazardous stage effects.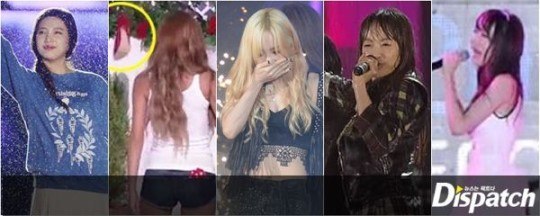 Red Velvet

Red Velvet's stage in July at Jamsil was a bit inconvenient, the rain dampened their outfits on a hot day and made the performance a bit less enjoyable. The slippery stage surface may have made things harder but compared to the next few stages, this type of inconvenience is cute at best.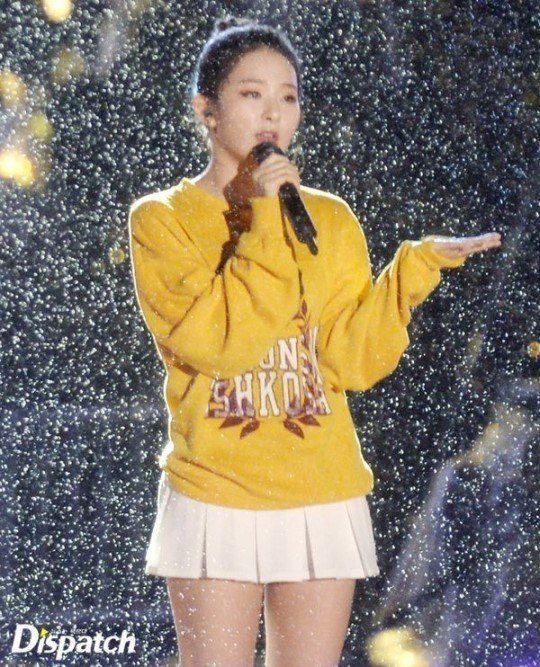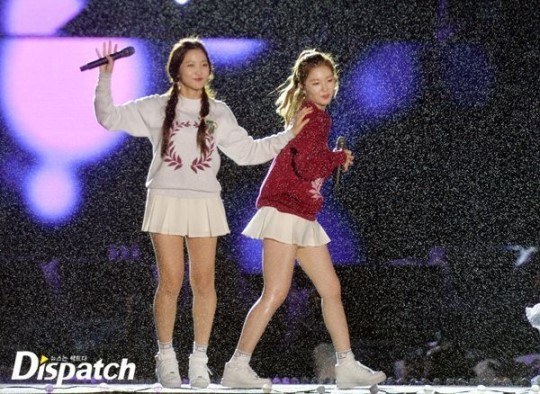 Hyuna
In 2011, at Mnet 20's Choice Award at Walker Hill Hotel, rain started pouring during Hyuna's 'Bubble Pop' performance. I was getting near impossible to perform but Hyuna showed why she is one of Korea's top performers and threw her heels to the back of the stage and showed off her sexiness bare feet. Soon her back dancers followed suit.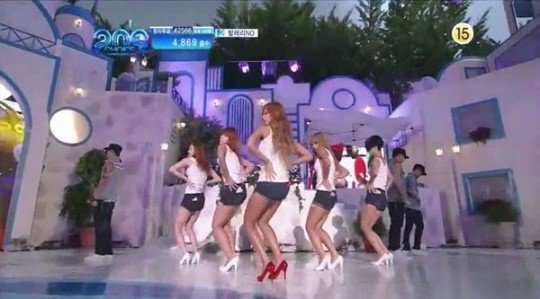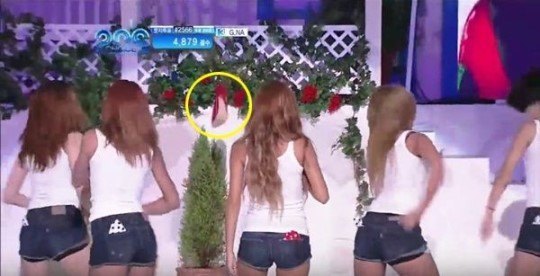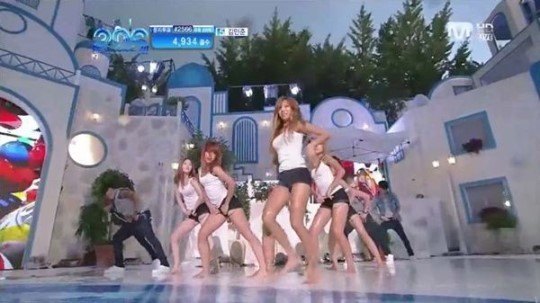 Girls' Generation
On the 14th of the last month at Korea's 70th independence day celebration the members of SNSD faced harsh performance conditions in the form of hell fire. The excessive fireworks on stage not only blinded and put the girls in danger the resulting smoke made them almost unable to breathe or open their eyes.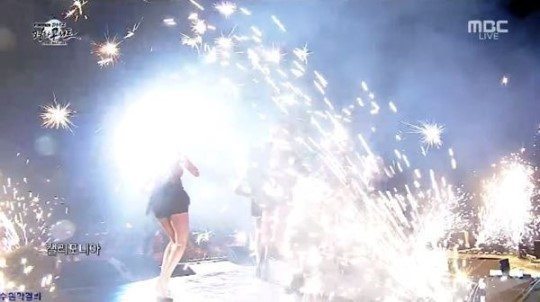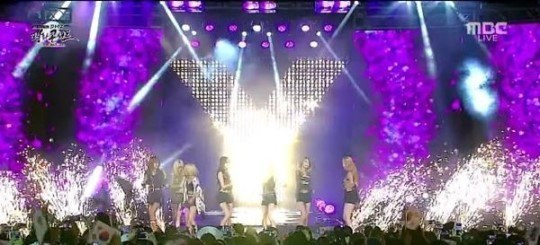 https://www.youtube.com/watch?v=XLLRfd0ebmA
f(x)
This stage is known as 'Rain Cha Ta' among fans. Back in 2009 at KBS f(x) came to the stage to perform  'La Cha Ta' but as soon as the song started Rain started POURING down. The girls couldn't even keep their eyes open because of the pouring rain but they managed to keep their smile on.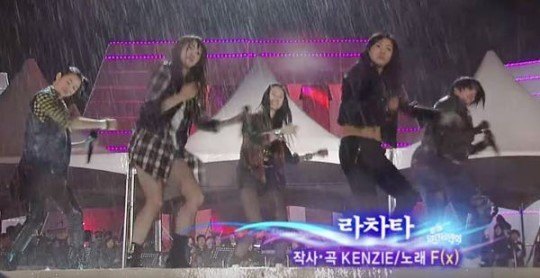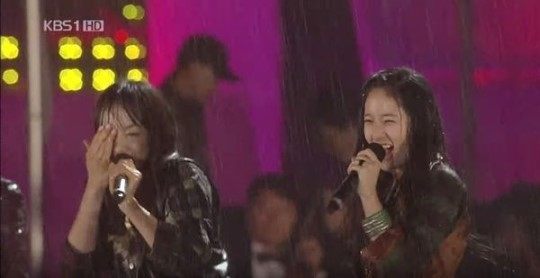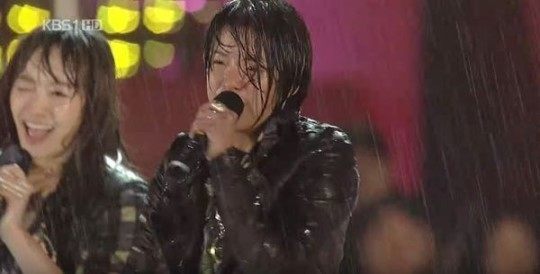 G-Friend

I'm pretty sure by now everyone is aware of this performance. On the 5th of September the member of G Friend performed at an SBS open radio. The stage was extremely slippery after the rain and the girls fell a grand total of 8 times during the performance. Their persistence and professionalism despite harsh conditions impressed the world and even US TIMES and English Daily Mail wrote on this performance.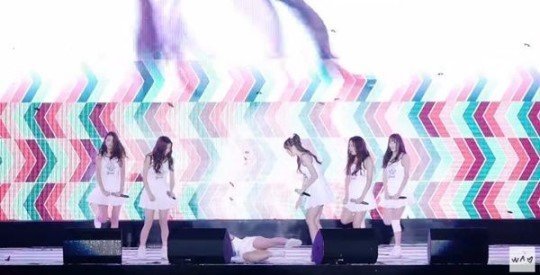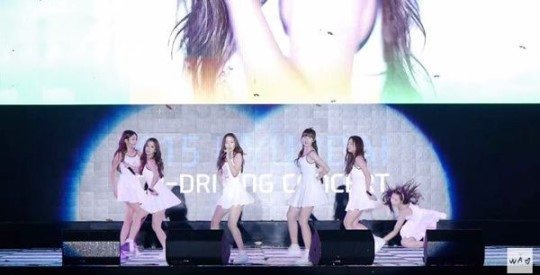 [+ 14014, – 179] Oh my god 'La Cha Ta' looks like some one turned on the shower
[+ 9913, – 154]  Rain Cha ㅋㅋㅋㅋㅋㅋ
[+ 10169, – 2215] Harsh jobs my ass … they make so much money
[+ 7431, – 305] It's crazy that they can still perform smiling…
[+ 6537, – 214] Back then Sulli was really hard working even dancing her best in the rain…
Source: Dispatch
Share This Post