Epik High celebrates their 11th anniversary
With the release of their latest album Shoebox this week, Epik High's SNS accounts posted about their 11 successful years as a group!
To celebrate, Epik High's Facebook page posted a picture of the trio with the word's "11th Anniversary". Tablo used the same tag that was trended by fans on Twitter, the same day their album was released.
Shoebox has proven Epik High's reputation as one of the top acts in the Korean music industry with all twelve tracks at the top of multiple charts within the first day of release. Since the release of the album, Epik High's album also ranked #1 in multiple countries on iTunes, internationally.
Meanwhile, having started their comeback promotions on music programs today, Epik High is also set to appear on Yoo Hee Yeol's Sketchbook and will be singing with Akdong Musician's Soohyun. In addition, Epik High announced that they will be holding their first solo concert in 5 years, titled "Parade 2014" in November.
Epik High truly has a reason to celebrate their 11 years! Congratulations to Tablo, Mithra, and DJ Tukutz on their anniversary and their successful comeback after 3 years!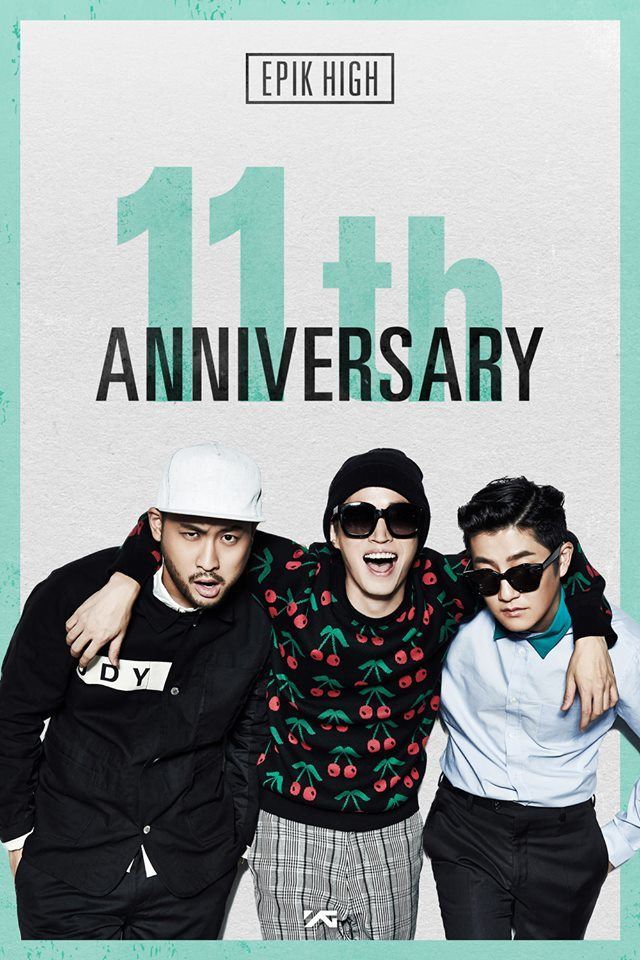 — 타블로 | TABLO (@blobyblo) October 21, 2014
이렇게 좋은 일들이 많을 때 팬들과 이 기념일을 함께 하고 싶었어요… 저의 꿈 현실로 만들어준 여러분 고마워요. #11YearsWithEPIKHIGH pic.twitter.com/WgV3NcEsA6

— 타블로 | TABLO (@blobyblo) October 22, 2014
Share This Post