Epik High poses for photoshoot and interview with "ize" magazine
Epik High's Tablo, Mithra, and DJ Tukutz, pose in three shades for ize magazine. Although Epik High has been on a hiatus for a long time, the trio's recent comeback album, Shoebox, has swept the music charts soon after its release. Check out the personal interview segments from ize.
[ize] All of the tracks from Shoebox have scored highly on the music charts. In particular, "Happen Ending" and "BORN HATER" ranked #1 and #2, respectively. 
Tablo: I'm really grateful. When I was working really hard on the album last year, Hye Jung (Tablo's wife) suggested releasing a single like most singers do, since Jo Won Sun recorded "Happen Ending" earlier this year. Hye Jung really liked our album but was worried that it might not release well… our contract will expire soon too (laughter). But I would always say that it has to be an album. Now I have something to prove since all the tracks ranked somewhere in the charts. This is why we make albums (laughter).
Tukutz: I also said that (laughter), because we would always work on our album outside our home, but we didn't have results in the beginning.
Mithra: It's so good. We have not felt this love and attention in a while.
"BORN HATER" ranked #1 as well. Epik High worked with Digipedi, which is not the usual team for YG Entertainment, for the music video that was shot vertically, to fit the resolution of mobile phones.

Tablo: I actually think it's really creative that we filmed vertically to fit the view on the phones. Shouldn't MAMA give us the Best Vertical Music Video award? (laughter) To be honest, we actually thought of pictorials on magazines. We wanted to portray a feeling that still photos are moving. When we recruited Digipedi, YG actually asked us who they were. We wanted to work with them for a while and had Digipedi in mind since we heard "BORN HATER". Although we organized the recruitment of the director and the illustration of the content all by ourselves, the other artists in particular really made the music video look like a YG product.
Since two of the three members now have a family, a concern on making an album together as a unit of three like old times was voiced while filming "Superman is Back."
Tablo: I once told my members that I wanted them to treat and follow me as the group's leader. I didn't order them to, but I wanted them to give me the chance to act my role as the leader. Just as how I did for our 1st and 2nd albums, I asked their opinion whether or not they could follow me. We soon started to move as group after my request. To be honest, Epik High did not fall apart during my difficult times nor when we got further away from the public. Instead, when "Fly" was overwhelmingly loved, our members started to keep distance away from each other. Our confidence gradually turned into arrogance when our 3rd and 4th album achieved much success. We lacked teamwork as one unit. With our unity diverged, we did not know what to do exactly and ended up not hanging out together. So we tried to come together and think what was so good about our team and our times.
Tukutz: Although we had a structure of a team in the beginning, we slowly drifted apart with such a long time being together. We started to establish our own stubbornness. We had to work as one body. If we didn't, then we weren't a crew not a team. We also needed someone to lead us.
Mithra: I actually had a slump too, but our members were really a great support for me. Because they helped me, I was able to participate in this album. That is how this album came out as one team's product.
Tablo: We helped Mithra actually by locking him in the studio (laughter) saying that once you go out of the studio, you are stepping out of Epik High as well.
Tukutz: If we just waited, then I thought we would be really done forever.
Tablo: We actually waited for 8 months and missed our 10th anniversary opportunity as well. Because Tukutz and I are fathers now, having no work in progress despite working everyday is actually embarrassing. It becomes difficult for us if this state continues for 2 years. That is why we came back as a team, even if was not easy.
It seems like Tablo's lyrics became stronger, especially, "RICH", which has a movie-like story and poetic diction and metaphors. 
Tablo: For the past few years, as Korean hip-hop scene evolved more like western hip-hop, hip-hop artists wrote on personal stories for lyrics. Since our 1st album, I always wanted to write lyrics based on my personal topics but make them relatable to the general public. Even though it would be a love song, I wanted it to apply to anyone.
Can you say you raised the curtain now?

Tablo: I am not sure actually. Since I always regard all albums as my last album, I put everything into making one. I wrote this album by deleting the memos I have written in the past, I used all the memos I have written so far. So I need to rewrite new memos; if I can't do that then this is the end. However, it does not make sense to force myself to recharge.
So are you just enjoying the moment?
Tablo: Our mistake in the past was that once we produced something the public liked we wouldn't make any memories out of it. Instead, we began the next thing, resulting no memories together.
Tukutz: We should go on a vacation after releasing an album (laughter).
Tablo: Perhaps memories that we were successful? Just until "Ah, we received an award." But that's my fault for most part. I become crazy if I don't do anything. I need to do something even if I don't make music at home. Because other members did not have the chance to enjoy and make memories that might have caused Mithra's difficult times. I realize a lot through Haru these days. I cannot pace Haru's life to mine. I cannot expect our members' pace to mine. I thought more about our team through Haru.
What are your thoughts on their comeback as a team? Epik High is really on a roll with their recent comeback, killing all domestic charts, topping Billboard's World Album Chart, and featuring on other interviews! In the mean time, check out the photo-shoot below with their colourful personas.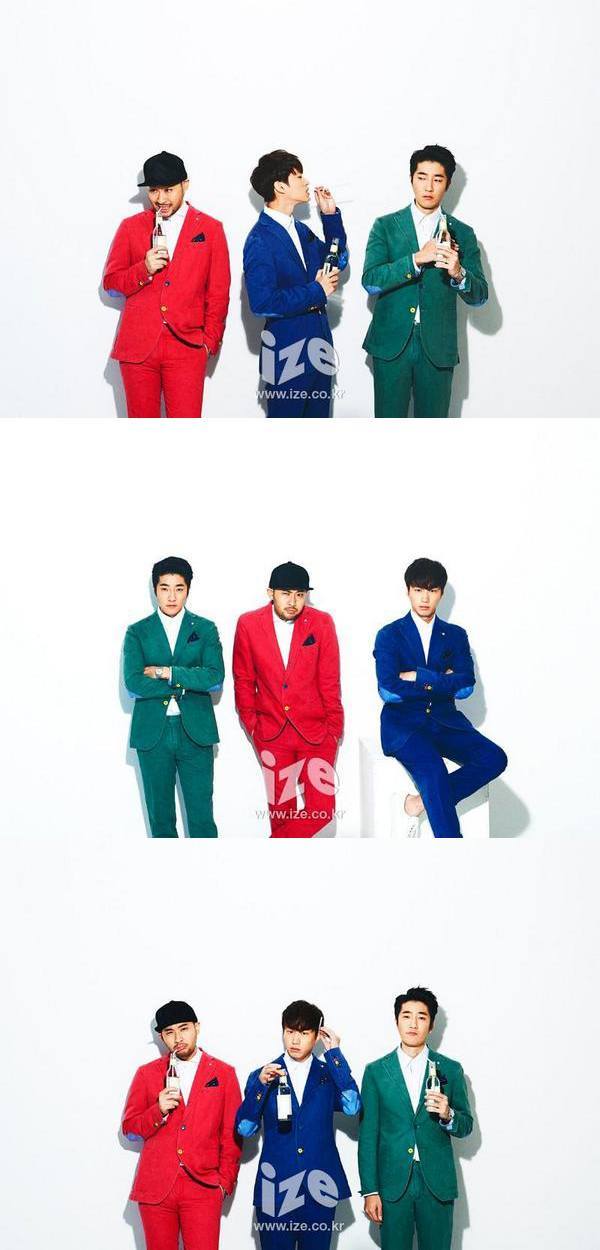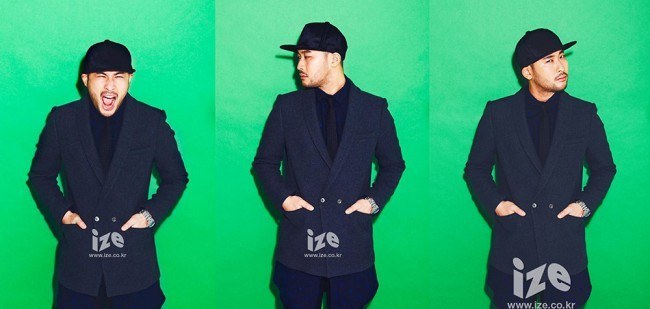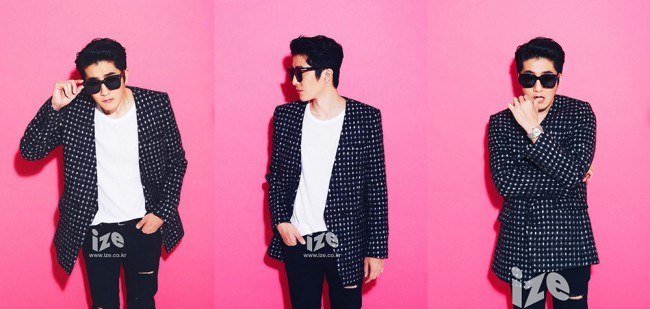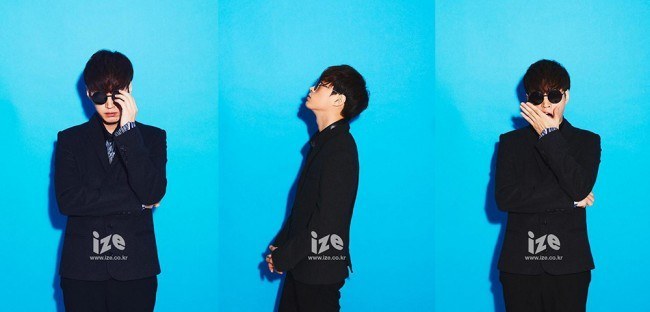 Source: ize
Share This Post