Epik High releases teaser for title tracks "Spoiler" and "Happen Ending"
Epik High continues to tease fans with their big return as they release the teaser for the upcoming music video release for double tracks, "Spoiler" and "Happen Ending".
On October 20th, the teaser photo for the music video release for the two tracks were released through YG Entertainment's blog and Epik High's official Facebook page.
Centered around a rustic, upright piano, the teaser shows the trio in a dark tunnel with a bright light in the distance as DJ Tukutz plays the piano while Tablo and Mithra rest on it. The teaser reveals that the music video for both title tracks will be released the same day as the album on October 21st at midnight.
Recently, Epik High released the music video for "Born Hater" with a star-studded cast featuring B.I, Beenzino, Verbal Jint, WINNER's Mino, and Bobby, and has reached over 1 million views in less than a day! Tablo's daughter Haru has also showed her support for her daddy's new album by promoting it often on Instagram as Epik High gears up for their first concert in 5 years following the album's release.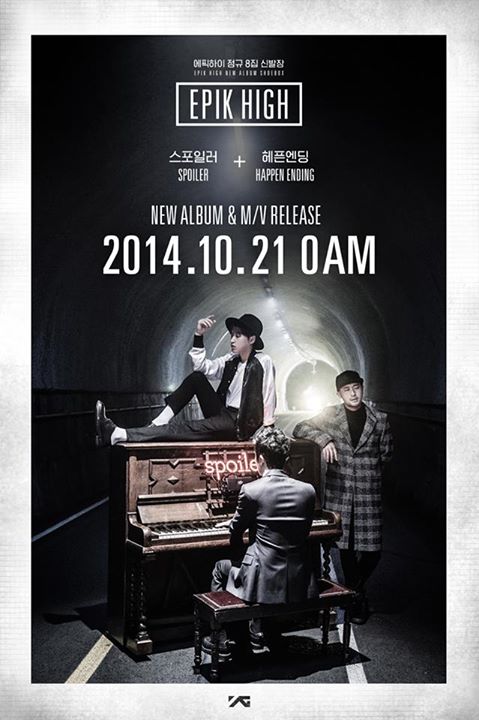 Source: Epik High's Official Facebook
Share This Post