[★TRENDING] EXO Kai's subtle expressions and movements are making fans weak at the knees
A post on Weibo by Me2Day caught the attention of many netizens after they posted a series of gifs of the EXO member.
The gifs of Kai were made from EXO's recent appearance on Yoo Hee Yeol's Sketchbook where the group performed their newest track "Love Me Right" and "Growl." On the show, they revealed they had over 20 versions for "Growl" due to various members being absent from promotions because of schedule conflicts. Kai also recently revealed why he thought he was popular with noona fans.
The Weibo post was captioned "Kai's subtle small expressions and small movements~[hehe] (huge difference than when he stands still)"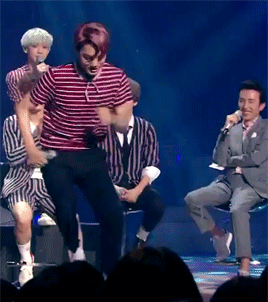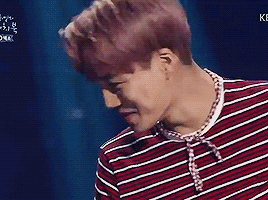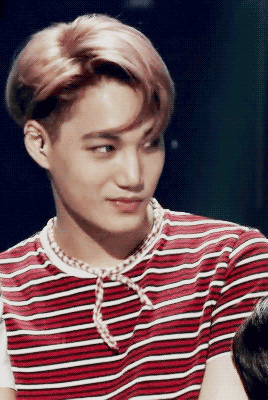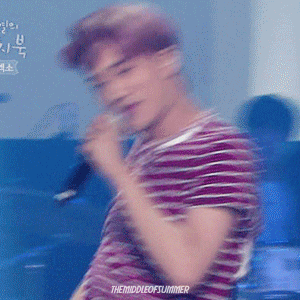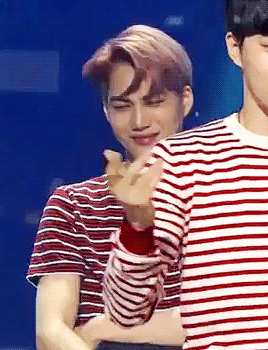 Netizens left a series of comments agreeing with the original poster's sentiments.
(+110) This guy…although he is not my bias, I'm going to be honest, when he smirks so smoothly, damn! No one can do it better than he can!!!! It's so sexy!!
(+86) Even with a glance people think he is manly
(+74) Kai is an artist on stage, but Kai is a complete child when he is off stage, the change is so drastic
(+71) He is a walking aphrodisiac (meaning walking with an air of sexy charisma). But in contrast, he is such an adorable guy off stage.
(+72) Kai's charm truly has no limit ♡
(+61) He is a master of teasing.
(+61) Those passing bye will find him super attractive! His dancing is impressive. Kim Jongin represents the differences between a boy and a man, effortlessly charming.
(+55) Handsome, every time I see him dancing, my heart bleeds
(+50) Our walking aphrodisiac ♡
(+51) Our Jongin must be good at acting challenges
(+49) I really can't stop watching him, I'm stuck.
(+48) He is super sexy~! Aaaaaah
(+39) Can someone help me? I've lost consciousness.
(+38) Now whenever I see him, I can only think about how sexy he is, what should I do~ It's making me slightly disoriented.
(+36) Kai-yah, how can you be that handsome
(+35) I remember during Growl era, when he led the dance in the front, there was a hair flip move, I've watched that video many times just to see him flip his hair
(+34) Jongin maybe is not your bias, but you'll grow to like his style.
Source: Weibo
Share This Post