EXO-M's Lay and Xiumin record for Chinese variety show
Lay and Xiumin of EXO-M recorded for a Chinese entertainment program The Generation Show in Shenzhen, China on October 27th. This is the first Chinese variety show that EXO-M is appearing in after Luhan filed for a lawsuit to nullify his contract with SM Entertainment.
The Generation Show is a popular entertainment program in China, where the invited guests and MCs are split into teams and engage in competitive battles.
Prior to the recording on October 22nd, officials from The Generation Show posted through their official Weibo, announcing the guest appearance of Xiumin and Lay. Fan-taken photos of the two of them filming for the show have further confirmed their attendance on the show. Other guests who have recorded the show on the same day include Chinese speaking artists: SM Entertainment's Zhang Li Yin and Woollim Entertainment's TASTY. However, it is still undetermined as to when the episode featuring these five celebrities will air.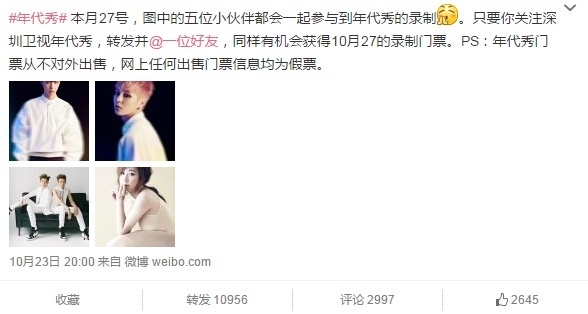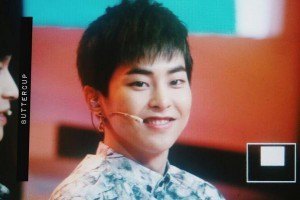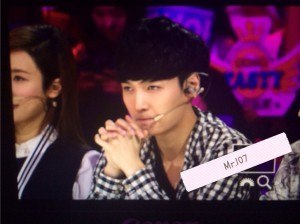 After Kris (Wu Yifan) and Luhan halted group promotions with EXO-M, there has been much chaos as the original 6-member EXO-M is now left with 4 active members: Xiumin, Lay, Tao, and Chen. Although the former two now receive many solo acting opportunities, it has not been entirely smooth-sailing for them, as Kris (Wu Yi Fan) is reportedly facing struggles trying to sign with a Chinese entertainment company and there is also some uncertainty surrounding Luhan's future, as he reportedly rejected an offer for the lead role in a Chinese movie.
Source: TVReport
Share This Post