Luhan rejects offer for lead role in a Chinese movie
Despite being offered the lead role in an upcoming Chinese movie that paid a large sum of money, Luhan has been reported to have refused for the sake of his health.
After filing to nullify his contract with SM Entertainment, Luhan agreed to star in the drama Zhu Xian with actress Yang Mi. However, further attempts to cast Luhan in other new films led to failure.
Producer Tian Mei, who directs many television shows on CCTV, recently offered a high paying role to Luhan as the lead actor in her new movie. Without much thought, Luhan refused her offer in order to manage his health.
Tian Mei updates her Weibo saying, "If the original family was very caring, no one would want to leave! I heard many people say that Luhan is a very simple boy. I recently made an offer to Luhan with a large sum of money for the lead role in my movie but he declined it. He looked like he needed some rest and I saw that Luhan is not the type of person that is focused on personal gain. I give you my blessing!"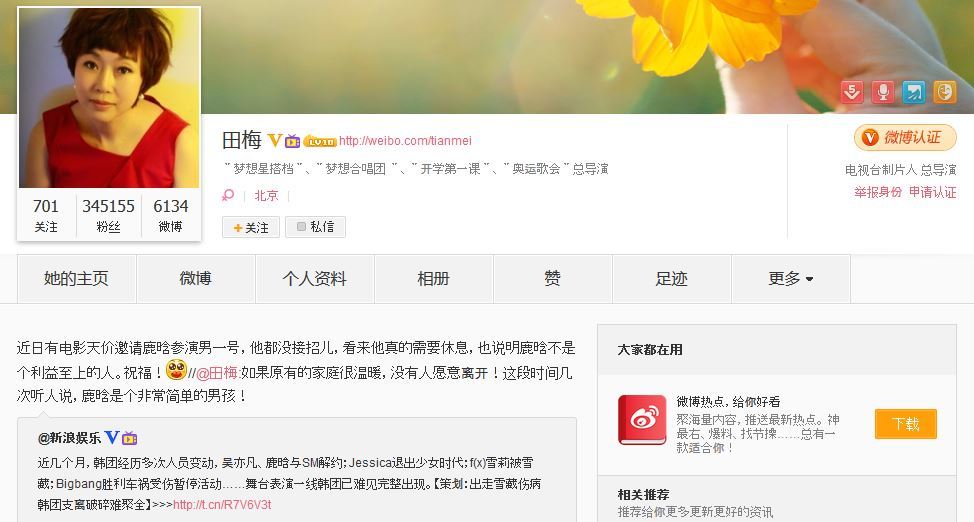 Source: Tian Mei
Share This Post