Netizens discover leaked version of EXO's upcoming title track "Call Me Daddy"
Since news of their comeback broke, SM Entertainment's EXO has been keeping fans waiting on edge for their latest hit tracks. Various clues have led fans to conclude the group will be making a comeback with "Call Me Daddy."
Speculations of EXO's upcoming comeback title track arose when fans spotted a particularly familiar name in the list of credits in the resume of MSA Agency's creative directors and choreographers Napoleon and Tabitha Dumo. Amongst their impressive list of big names such as Jennifer Lopez, Ed Sheeran, Calvin Harris, and TVXQ, the list of music videos they have directed includes an item of note, "EXO Call Me Daddy/SM Entertainment." This has sparked a great deal of interest, as in general title tracks that are to be promoted have accompanying music videos.
Fans kept digging and found a track on producer Danja's SoundCloud account that could possibly be the demo track for "Call Me Daddy." Produced by Danja and sung by Claude Kelly, the track consists of a rather tribal beat with an interesting combination of drums and electronica that results in quite a different vibe from what is produced regularly in K-pop.
Claude Kelly is a renowned singer-songwriter who has written many hits for some of the music industry's greatest artists including Leona Lewis, Whitney Houston, Christina Aguilera, Jessie J, and the girl group Wonder Girls.
This is to be EXO's first comeback as a group of 10 since the legal matters between SM Entertainment and former members Kris and Luhan. Though unconfirmed, this information has definitely created a surge of great interest for EXO's comeback.
Take a look at the clues below: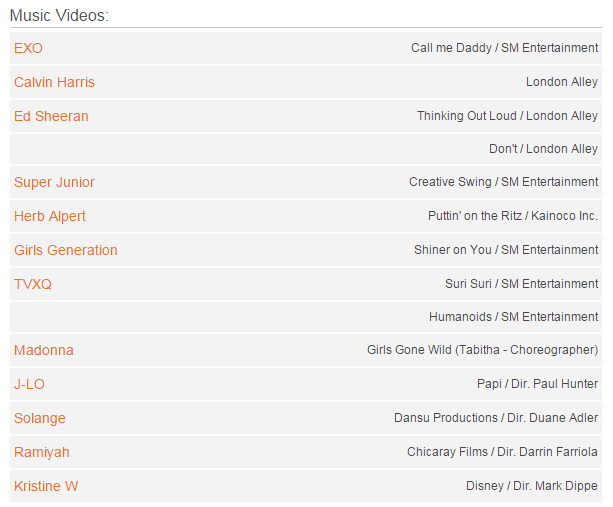 Source: MSA Agency

Every upcoming comeback gets fans' anticipation up of what the boys' new amazing style will be. From Kai's cornrows, Tao's aquamarine, and Chanyeol's fuzzy crimped hair…  here's our collection of 16 Past Wild EXO (Current & Former Members!) Hairstyles That You'll Never Forget!

https://www.quiet.ly/list/share/903ac-16-exo-hairstyles-that-you-ll-never-forget?settingsId=2xzuxr%26width%3D650%26type%3Dflexible
Share This Post