[★TRENDING] Fans worry after laser beams were pointed against EXO during Beijing concert
The term "laser" is currently a hot topic amongst EXO-Ls after it was found that a number of audience members pointed laser beams against the members during their concert in Beijing, China. 
Over the weekend, EXO brought their ongoing EXO'luXion concert tour to Beijing, China, where they met with their fans at the Beijing Master Card Centre. However, on July 20th, photos from the event started circulating online which raised worries over their fans locally and internationally.
The photos posted revealed that a some fans in the crowd were pointing laser beans towards the members on several occasions during the concert, specifically on their face and eyes. It was highlighted that as laser pointers can cause temporary visual problems, which may lead to a rare but permanent damage, if aimed at a person's eyes directly, it was found out that not only is it hazardous but also annoying in some circumstances.
https://twitter.com/O921_/status/623009865619746816
"@AnisaPiwi: #레이져
레이져 /laser???
Crazy 😤 pic.twitter.com/U135Qg5iI3" jongin and baek 😭

— giving u my heart and soul (@iamkhaai) July 20, 2015
it's really dangerous to have laser lights around ur eye area. Please EXO-Ls who are attending the con,pls be careful pic.twitter.com/xgxS4F2zcb

— LOSE CONTROL ♡ (@luhanxyixing) July 20, 2015
Furthermore, as the fans discussed the incident the tag "laser" became one of the most talked about tags on Twitter.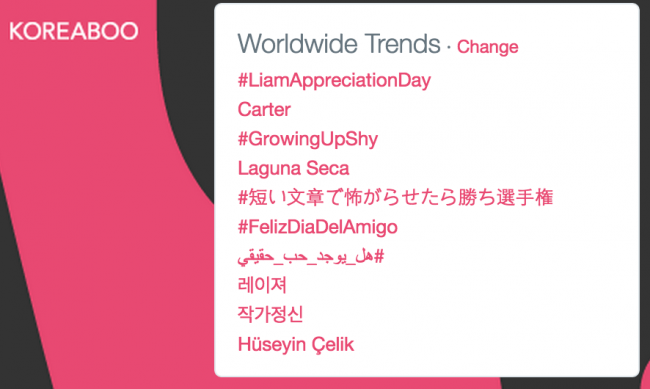 SM Entertainment has yet to comment on the incident.
Share This Post