f(x)'s Victoria reveals the group is preparing for comeback
On March 29th, the casts of Chinese television series Beautiful Secret invited media for an interview at their filming set, where f(x)'s leader Victoria hinted plans of making a group comeback.
Beautiful Secret, starring Victoria and Peter Ho, was revealed to include a bed scene between the two in the show.
Several critics have previously pointed out that although Victoria is Chinese, her Mandarin skills are not impressive, probably due to her long-term stay in Korea as an artist. However, Victoria was great in saying her lines that day, without any retakes required.
Victoria stated, "Frankly speaking, I feel more stressed out when filming in China. Although Mandarin is my mother tongue, I have stayed in Korea for a relatively long time. The emphasis of pronunciations in Korean and Mandarin is different, so I myself also feel that my Mandarin is not clear enough. When I say my lines in Mandarin, sometimes I feel like I have to put in a lot of effort and place special emphasis on the ending tones, so I usually do enough homework the night before."
Victoria continued, "Because my main activities are in Korea, although I feel close and comfortable about the language after coming back, I still feel nervous and afraid that I might say the wrong things."
For the past two years, Victoria has been receiving numerous love calls for films in China. As she retains her identity of being a K-Pop idol group member, she was also asked about whether she enjoys being a singer or an actress more. In response, Victoria answered, "Be it singing or acting, I hope that I can develop myself as an all-rounded individual with my work both in China and in Korea."
At the same time, as the leader of f(x), she also hinted on plans for a group comeback, although details of schedules have yet to be confirmed.
It has been eight months since Sulli went on hiatus, excusing herself from f(x) activities, although she was spotted with fellow member Luna at the SMTOWN COEX Atrium opening ceremony in January. Sulli was also reported to have cheered on Amber's solo debut at a music show's backstage, although there were no photos revealed. There were also speculations on Krystal's status when she disappeared four times from the ending stages of the SMTOWN family concerts.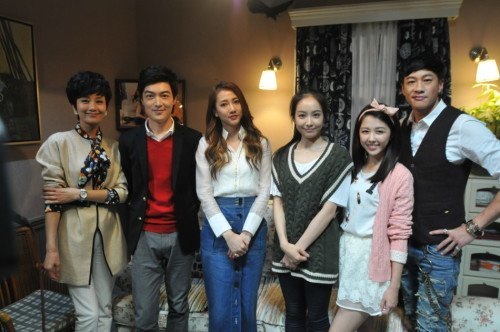 Source: Sina
Share This Post