Girl's Day Yura's hidden camera footage from "Same Bed Different Dreams" melts netizens' hearts
Celebrities are rarely recorded during broadcast breaks but recent footage from a hidden camera on SBS's Same Bed Different Dreams revealed Yura's kind actions.
Amid internet rumors of Girl's Day's alleged rudeness, member Yura has been winning over the hearts of fans for her actions on the set of the SBS show. Fans who've seen the footage or screenshots of it have praised Yura for her kind heart, leading to one Pann post about the situation gaining incredible popularity.
A translation of the post and screenshots from the broadcast can be found below:
Find out what Netizens had to say about this article below!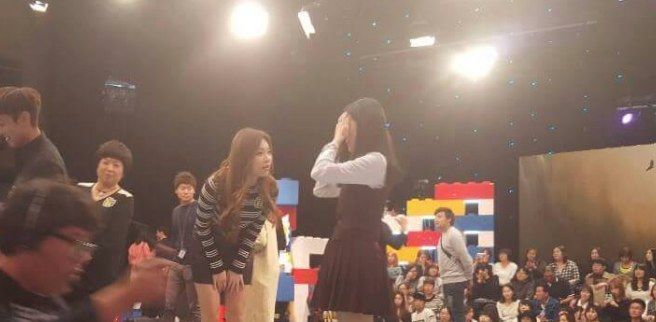 "One of the guests on the show was crying and Yura went over to take care of her. Even though it was a really confusing situation, Yura took the time to go talk to her. She looks so caring and nice. She wasn't even told to go talk to her. Yura-ya.."
---
NETIZEN REACTIONS
Koreaboo has collected reactions from Netizens who commented on the original article from our Korean source. The below comments are the most popular comments at the time of this article being published.
---
[+391, -4] Yura noticed her crying right away, I was watching the broadcast as well and [the girl] was in her puberty and you could see she was obviously crying
[+269, -8]  She should seriously stop cryingㅋㅋ Yura's an angel
[+226, -10] Yura's so nice…But what can be done with a kid like thatㅠ
[+85, -65] I don't like Hyeri but I like Yuraㅋㅋㅋㅋ
Source: Pann
Share This Post