INFINITE F counts down with 2 days to Korean debut
Sub-unit INFINITE F counts down with 2 more days left to their Korean debut!
On November 29th, INFINITE's official Twitter and Facebook accounts asked for fans to check out INFINITE's official website, where a teaser image with the sub-unit's Korean debut date was announced.
The three boys, Sungyeol, L, and Sungjong, are expected to release their first Korean single album named Blue in just a few days' time! Earlier in the week, Blue's album cover was unveiled and it was announced that their album will be available through online music sites on December 2nd.
However, it seems like fans will be able to meet INFINITE F with their official Korean debut earlier than expected, as it was announced today that they will be entering the Korean music scene on December 1st at 12am KST, starting the month with a boost!
This is following the successful promotions that the sub-unit had in Japan with their Japanese single album Love Sign. But it is not the end of INFINITE's activities in Japan, as they will be back with a new Japanese single as a group with "Dilemma" on Christmas Eve.
[#INFINITE] INFINITE F 2014. 12. 1. 00:00 coming soon #인피니트F ▶ http://t.co/VFDW9KtQAR

— INFINITE Official (@Official_IFNT) November 28, 2014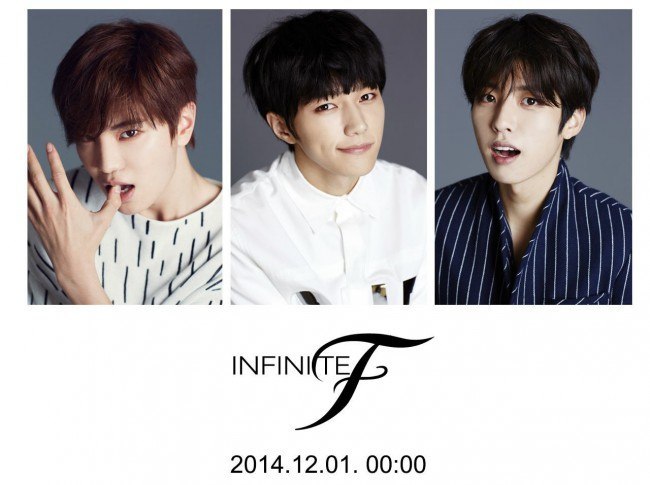 Share This Post