IU reveals BTS photos from Chamisul Soju photoshoot
On December 1st, Beer2Day revealed behind-the-scenes photos from IU's Chamisul Soju photoshoot. The LOEN Entertainment singer made waves back in November when she was revealed to be an exclusive model for the Soju brand. 
Despite the fact that IU has mentioned how much she enjoys drinking soju from time to time, the singer's decision to endorse the alcoholic beverage has brought a lot of attention. IU's fans have kept their support for the singer, explaining that becauase of her elegant and clear voice, she would be a perfect model for brand, whose motto is "The freshness that all of Korea enjoys."
In the BTS photos, IU can be seen striking a variety of cute poses with bottles of Chamisul Soju while wearing several different sets of clothing. The solid colors of her outfits really accentuate her youth, adds to her appeal and image.
Along with the BTS photos, Beer2Day also revealed a new poster featuring the singer and a bottle of Soju. Chamisul previously made the announcement that the brand would be increasing various marketing activities towards consumers, including the release of posters and video advertisements of IU throughout the month of November.
For now, you can check out some BTS photos of IU from her most recent Chamisul Soju photo shoot below!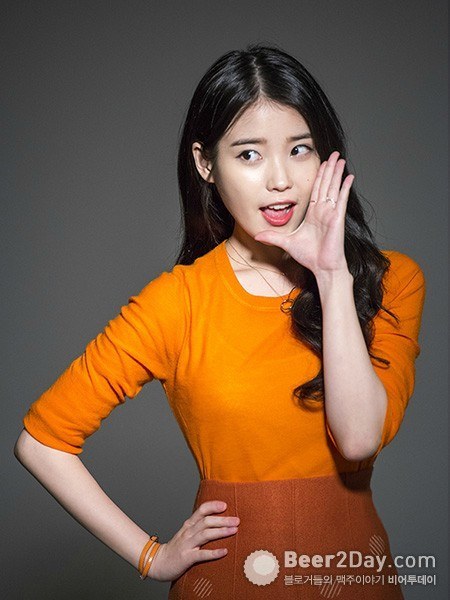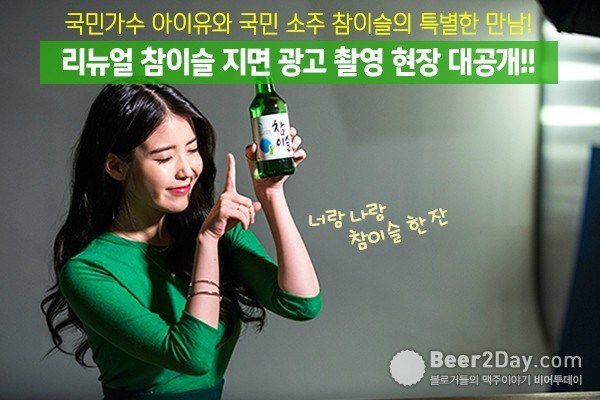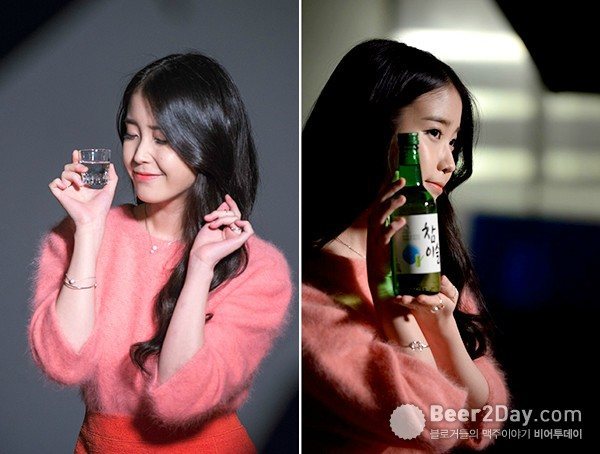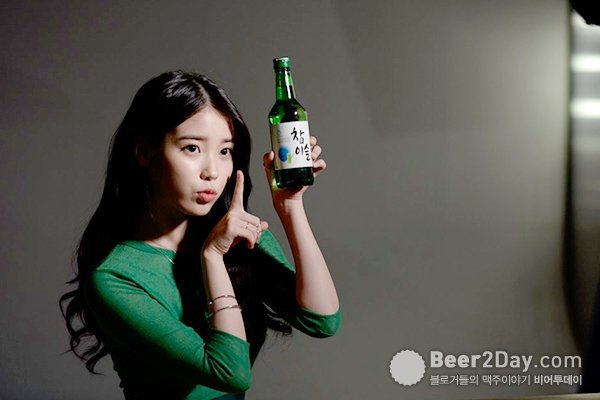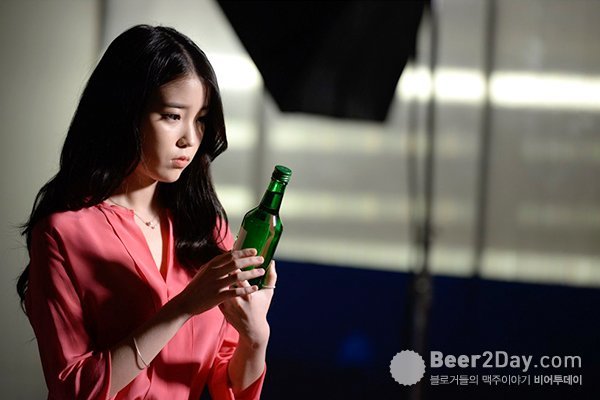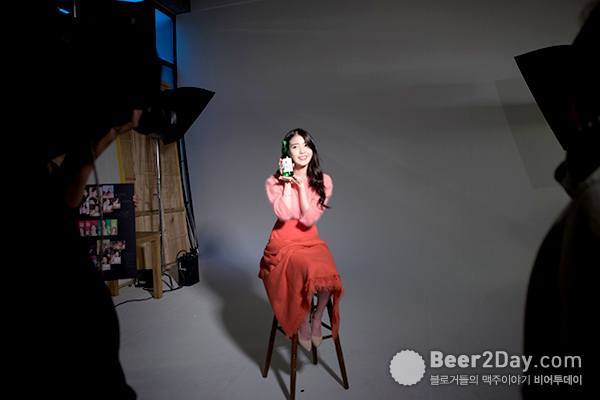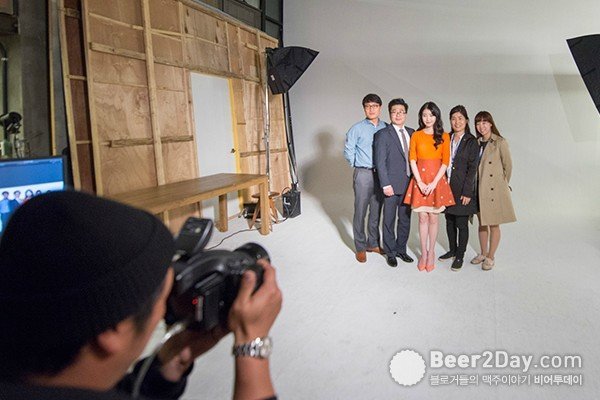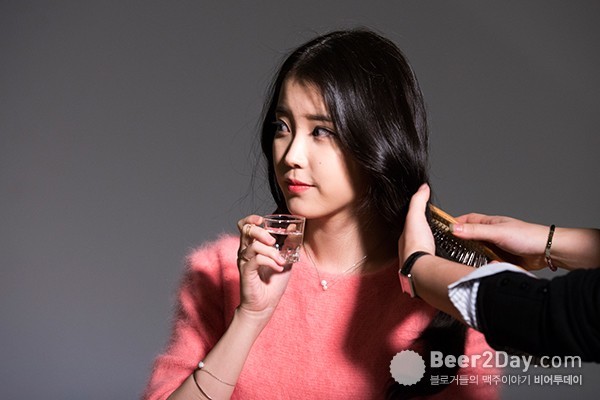 Source: Beer2Day
Share This Post