Jessica and Wu Yi Fan appears on the same Chinese show as "Ice Princess and Prince"
Jessica Jung and Wu Yi Fan (Kris) have come together to share the same stage in China as former artists of SM Entertainment.
Both born outside of Korea and having debuted under SM Entertainment and left the company due to contractual dispute in 2014, Jessica and Wu Yi Fan are now actively promoting themselves in China. Besides that, they now have the nickname of being the "Ice Siblings," since Ice Princess Jessica and Ice Prince Kris are known for their cold personalities.
However, during the recording for Hunan Television's variety show Tian Tian Xiang Shang on December 17th, the two were overflowing with energy and laughter, as seen in the preview video below.
The two made fans' dreams come true as they both did appear at the recording, as fans believed that Luhan and Kris' alleged reunion on a New Year's show was obstructed due to SM interference. It should be noted that while Jessica parted ways with SM on mutual terms, Wu Yi Fan, Luhan, and Tao are all still in conflict regarding their contract with SM.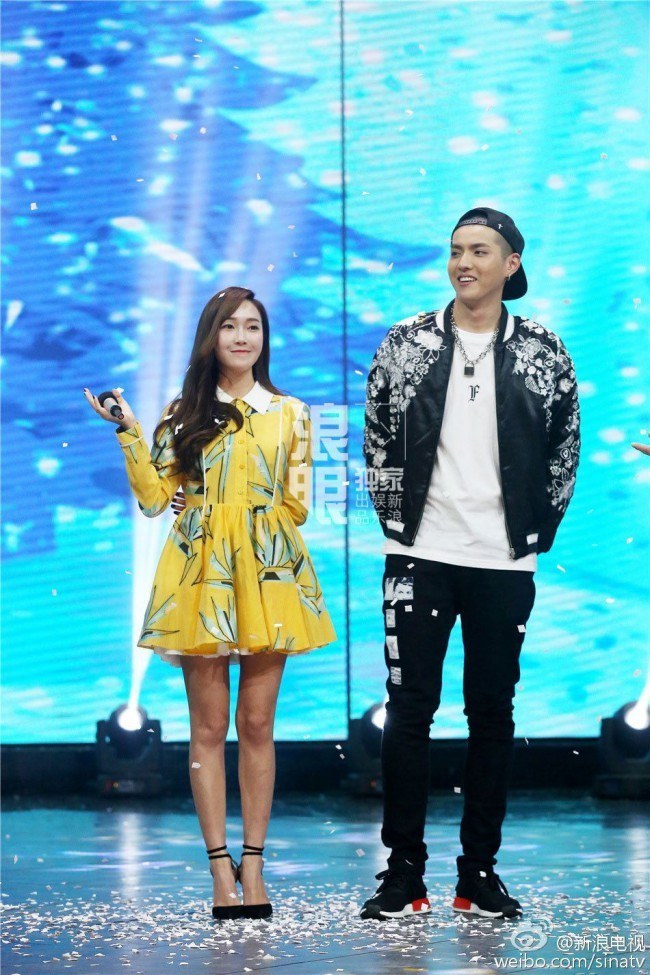 https://www.youtube.com/watch?v=GLAr8MGcGAU
Share This Post