Kiko Mizuhara is the beauty of spring for "Vogue Girl Korea"
Model and actress Kiko Mizuhara graces the front page on the April issue of Korean fashion magazine Vogue Girl.
The photos which were uploaded exclusive on Vogue Girl Korea's official homepage and Facebook page on March 16th as Kiko Mizuhara portrayed a mysterious, innocent look perfect for spring on its two covers.
The make up concept were spring colors – using neutral shades and pink blush and lipstick, which complimented her pink floral print dress, showing images of a innocent young girl to a urban cool woman. She was also styled in denim crop top and bottoms, aquamarine outfit with stripes matched with knee high white socks, slit skirt and smart looking suit with a sleek black bag, showing her slim figure as a model.
An interview was also held with the model where she was asked, "What do you wear when you want to look your best?" To this, she replied that, "A magical item that would make my legs look longer, so high waist pants." She also revealed her beauty tip which was that she brings red lipstick everywhere with her as it brings out her white skin more.
The interview was conducted mostly in Korean and Kiko Mizuhara was revealed to have been able to show a high level of the language. Other than stating her favorite Korean foods such as grilled intestines ox bone broth, she also displayed her affection for Korea in the interview.
She was last seen quietly entering South Korea after rampant news reports linking her to alleged boyfriend, G-Dragon of BIGBANG.
The model's natural charm can be seen in the April issue of Vogue Girl.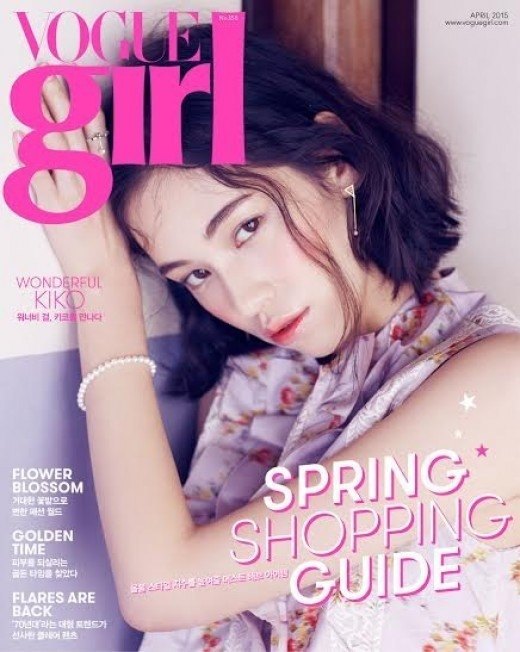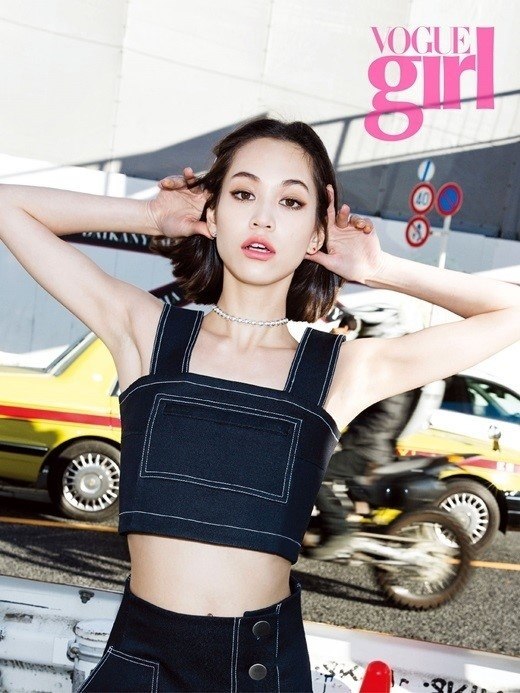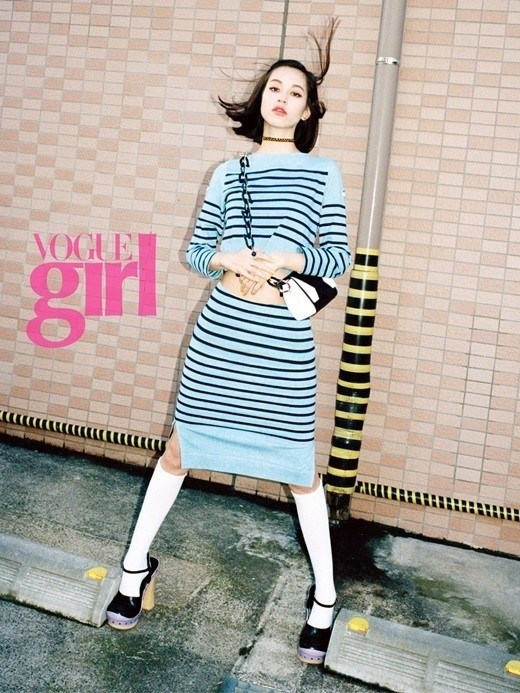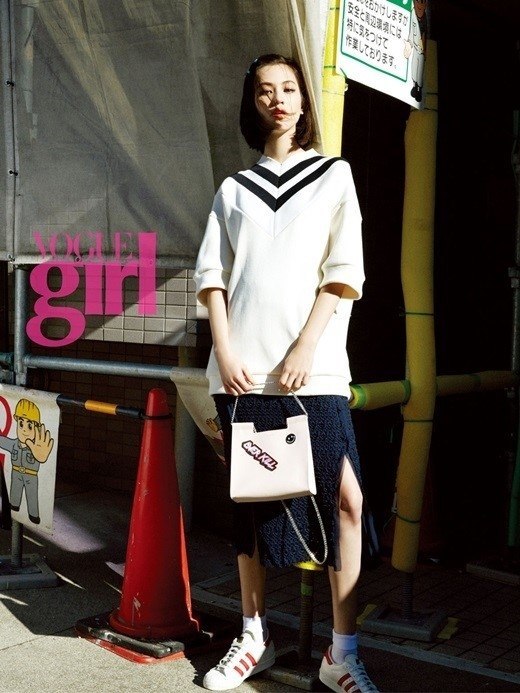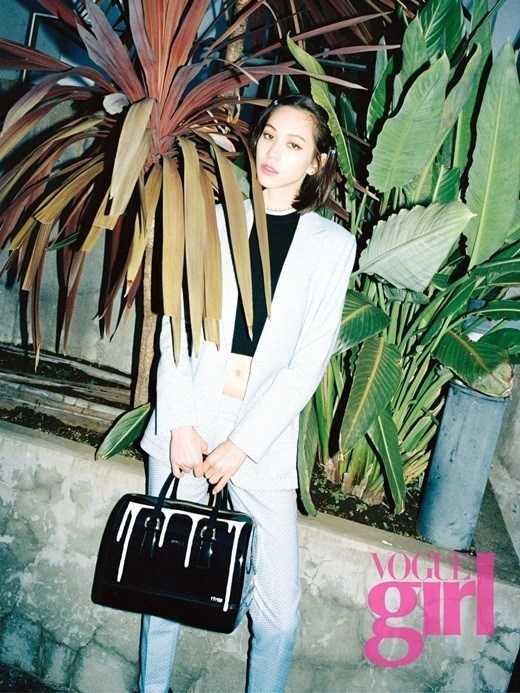 Source: The Star – Chosun and Kstyle
Share This Post