Kim Jong Kook, Yoo Jae Suk, and more attend g.o.d Joon Park's wedding
Many friends of g.o.d's Joon Park celebrated the happy wedding between the singer and his wife.
Holding a private wedding on June 26th, Joon Park took his wife's hand in marriage for an eventful evening. Joined by g.o.d's Kim Tae Woo as the MC for the event as well as Kim Jae Dong, Yoo Jae Suk, Insooni, Roy Kim, and Kim Jong Kook, the idols helped make a night of a lifetime for Joon Park.
Reuniting with the members of g.o.d, Joon Park performed a special song to his wife during the wedding. Many of the idols uploaded videos from the wedding, revealing the beautiful couple standing on the stage.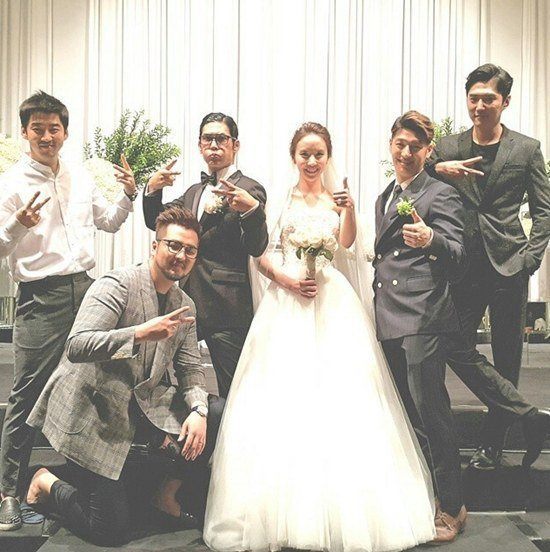 Share This Post