Korean Actress Ha Yeon Soo Pens Hand-Written Apology After "Rude" Comment To Fan On Instagram
A few days after going viral for her sarcastic reply towards a fan, actress Ha Yeon Soo pens a formal apology to the public. 
Ha Yeon Soo received negative responses after her followers discovered her blunt reply when a fan asked her a question on her personal Instagram account. The issue started after a fan asked about the name of the painting posted on her account and earned criticisms for the way she responded to the post. She was initially quoted replying, "I tagged his name. You can work out how to find or buy his work or Googling it." 
Netizens immediately criticised her for her allegedly blunt response which eventually created a huge issue.
A few days later, the actress reactived and posted a handwritten apology on her personal Instagram account. The letter contained her apology asking fans to forgive her for her immature statement and online behaviour.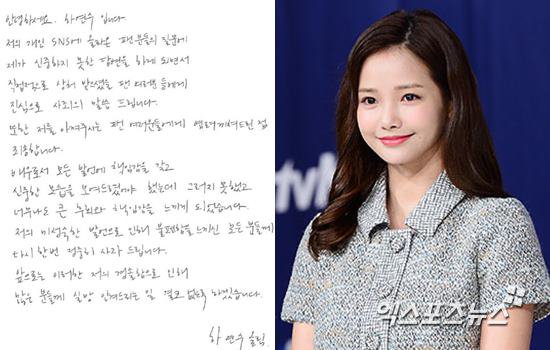 Source: XSportsNews
Share This Post