Lee Joon surrounded by reporters in cameo for "Pinocchio"
Still cuts of Lee Joon in ongoing SBS drama Pinocchio have been unveiled, becoming a hot topic with his cameo in the drama!
Much attention has been placed on Lee Joon's serious expression as he is being surrounded by a pool of reporters in the two still images, making fans wonder and anticipate what role Lee Joon is playing in the episode.
It is reported that Lee Joon received a small role in Pinocchio, accredited to his acquaintance with director Jo Soo Won, who directed Pinocchio and tvN drama Gap-dong which Lee Joon starred in. The filming for his scenes took place earlier, on January 11th. Despite only playing a small role, the singer-turned-actor has been praised by the film crew for his passionate acting skills.
Lee Joon's unexpected cameo appearance will be shown in Episode 19 of the drama, which is to be aired today (January 14th). Episodes 18 and 19 are scheduled to air back-to-back today, while the final episode, Episode 20, will air tomorrow on January 15th, having a total of three episodes this week.
The next drama that will take over the Wednesday and Thursday 10PM timeslot is Hyde, Jekyll, and I, starring Hyun Bin, Han Ji Min, Sung Joon, and Girl's Day's Hyeri.
In other news, after parting ways with MBLAQ and J.Tune Camp, Lee Joon is now an actor under Prain TPC and is positively considering to take on a new drama called I Heard A Rumor.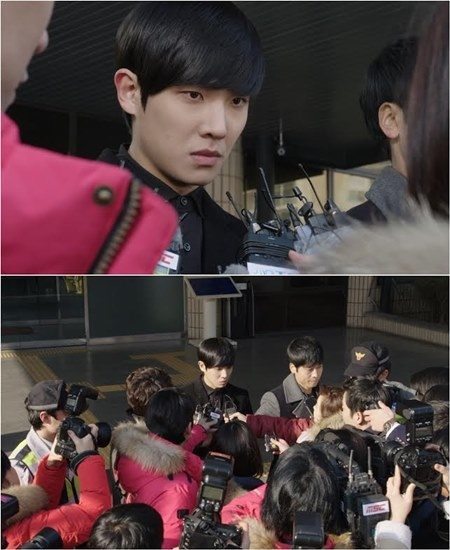 Source: wowtv
Share This Post