Netizens defend Taeyeon amidst double eyelids surgery rumours
With all the recent speculations accusing Girls' Generation's Taeyeon of double eyelid surgery, netizens have come to defend her on the issue! 
As Taeyeon started promoting for her debut mini-album I, there has been talks of her alleged changed appearance, which led some netizens to assume that the singer underwent double eyelid surgery.
A post on Pann, however, disagreed with the accusations and defended that Taeyeon was simply using tape to create a double eyelid illusion. The post, which has received a number of positive remarks from fellow fans, also detailed before and after photos as evidence for Taeyeon's tape use.
It narrated that the line on her eyelids varied depending on whether she was using the tape on that specific occasion and defended that as the singer remained busy preparing for her debut promotions, an eyelid surgery was not possible. It explained that it would take at least four days for the stitching to come out and at least two months for the swelling to come down completely.
A number of photos highlighting the use of tape were also included.
Meanwhile, despite the speculations, Taeyeon continues to receive positive responses for her solo debut after achieving all-kill status and praise for her MR removed performance.
Find out what Netizens had to say about this article below!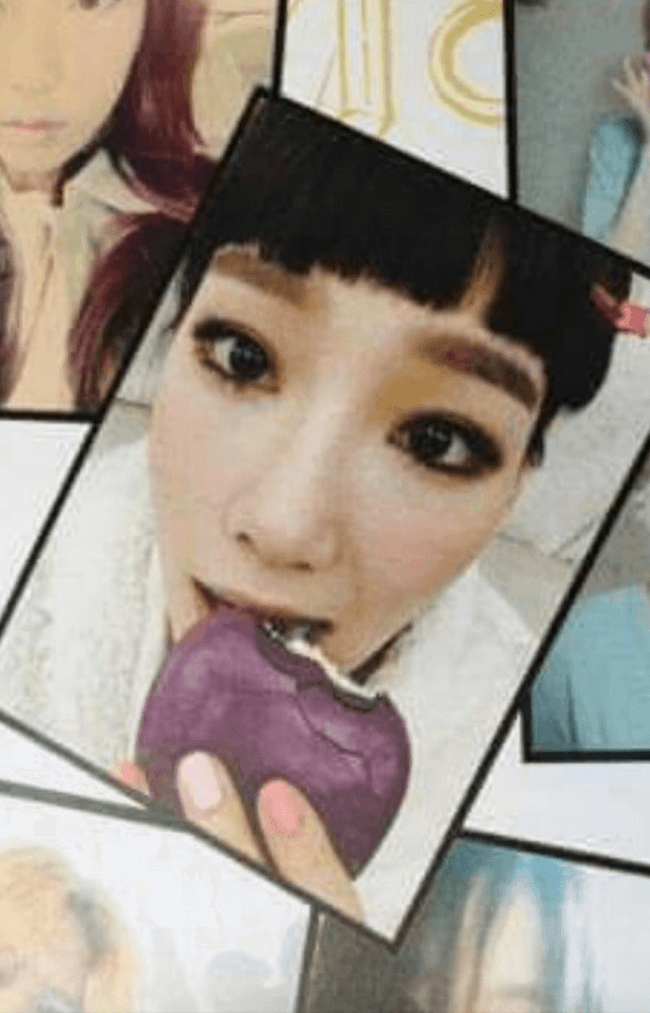 This is a selfie during a CF shoot during her Taetiseo promos. Her double eyelids seem very pronounced on this day unlike her other days.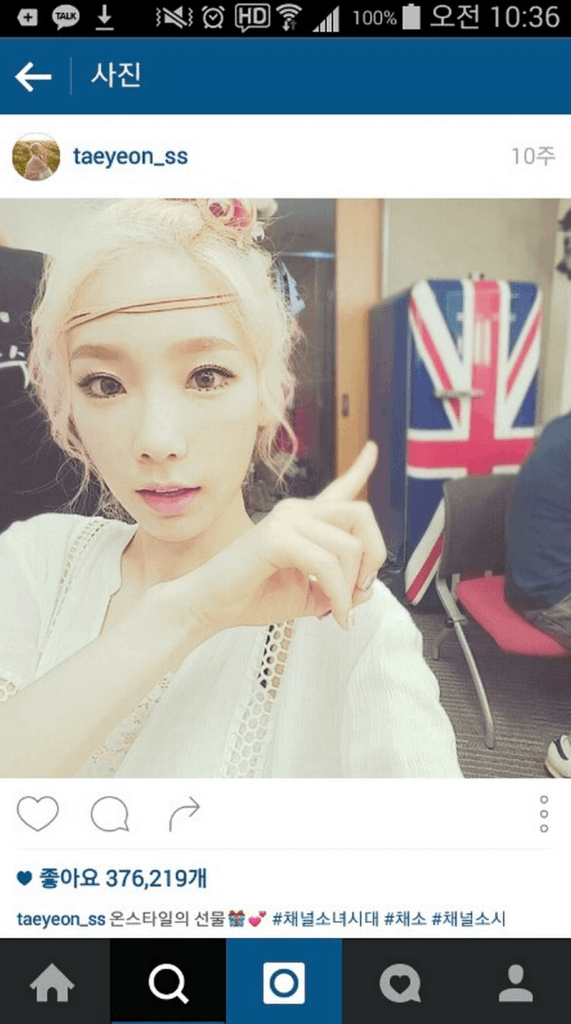 This is during 'Party' promos. Her double eyelid lines are clearly different. If this is the way her eyes always look even Sone will admit that she has had plastic surgery. BUT if you look at her selfies her double eyelids look different.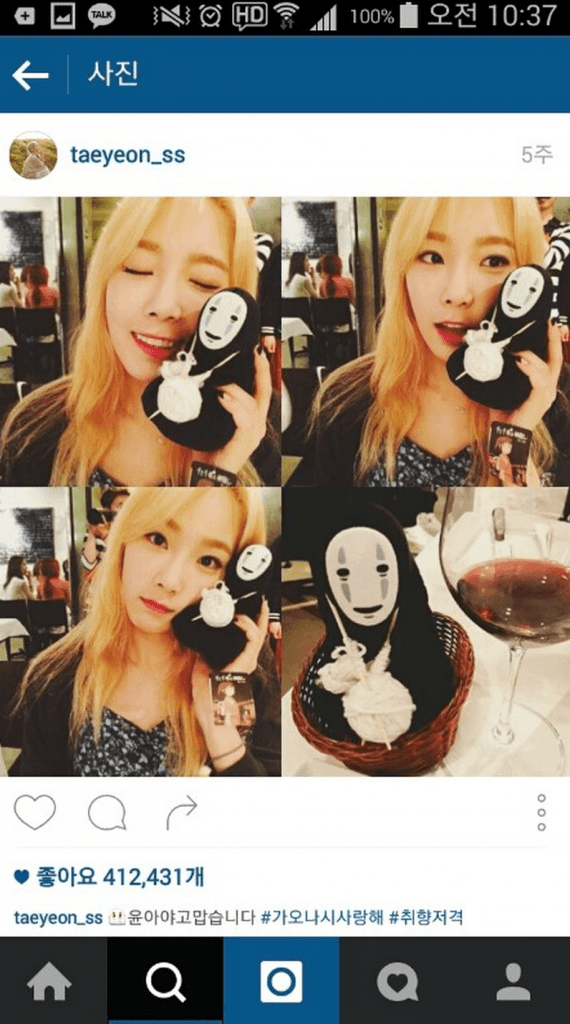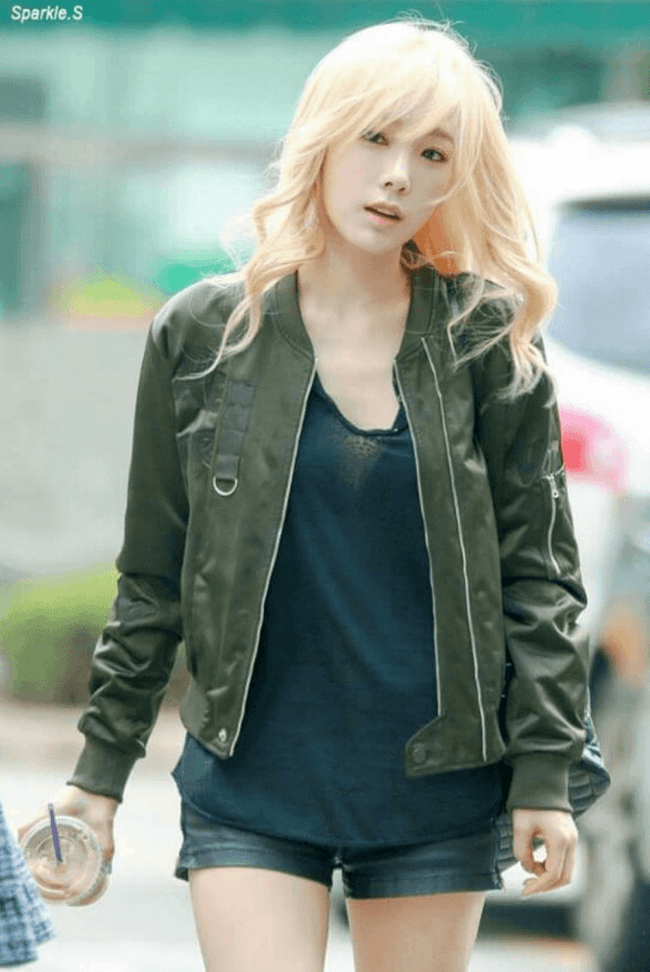 This is when she uses double eyelid tapes.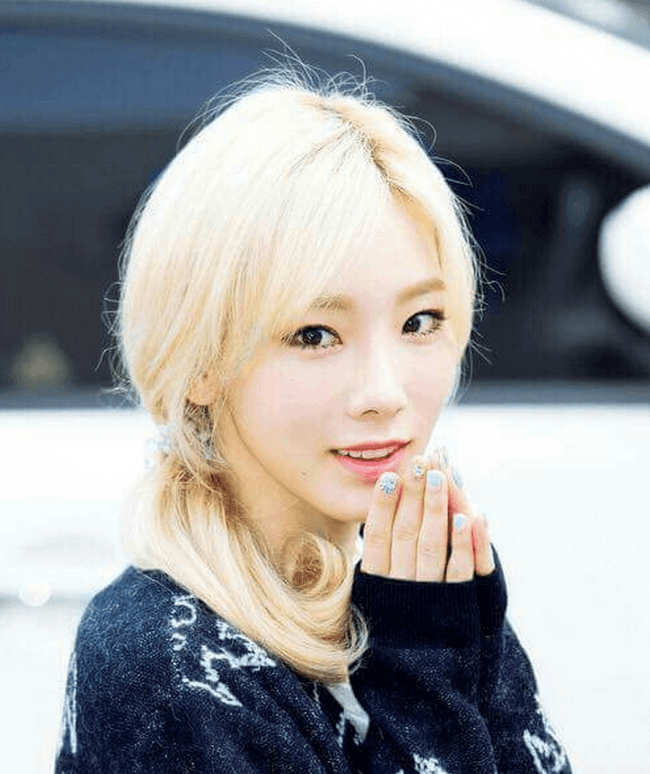 When she doesn't
Besides after filming her Teaser, MV she has had 7 days of hiatus. This mean that in order for her to have had double eyelid surgery she would have to get surgery, remove stitches and recover all in 7 days. THIS is realistically impossible. Some claim it's because her doctors are expensive and crazy skilled but would a very renowned plastic surgeon make double eyelids as uneven as the ones in the picture below?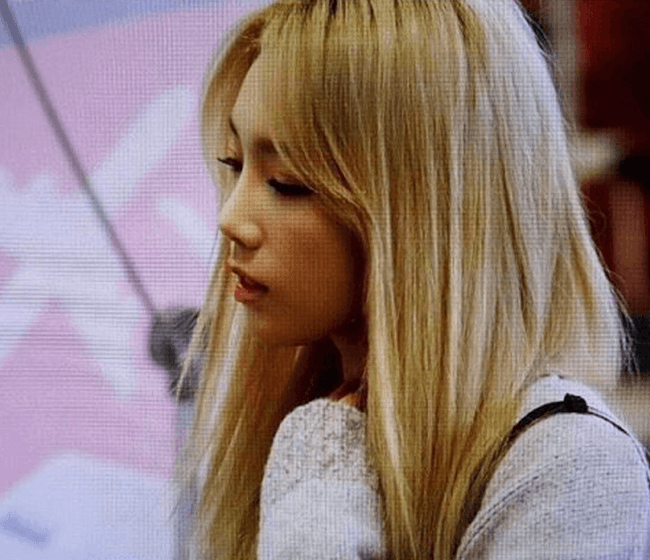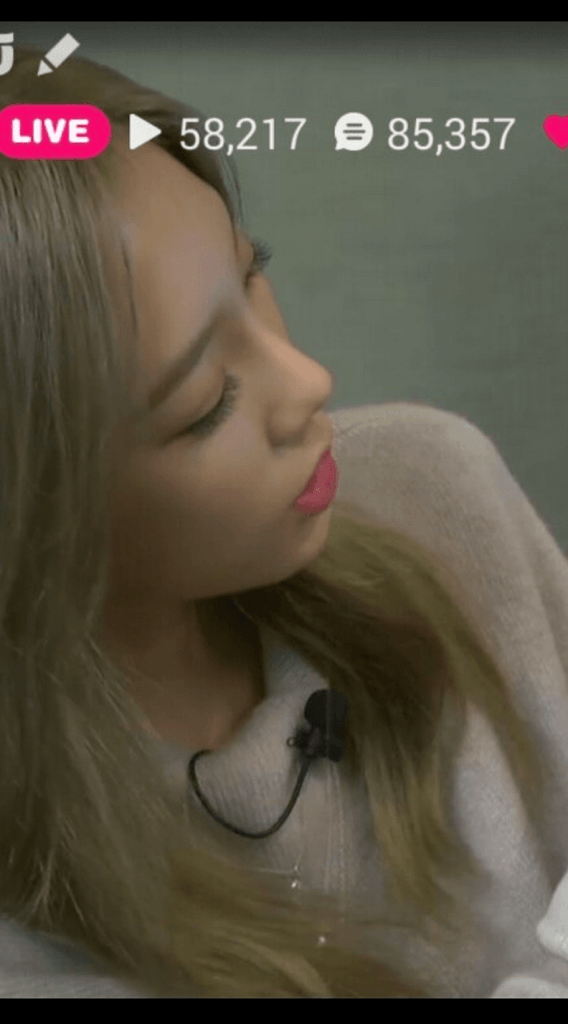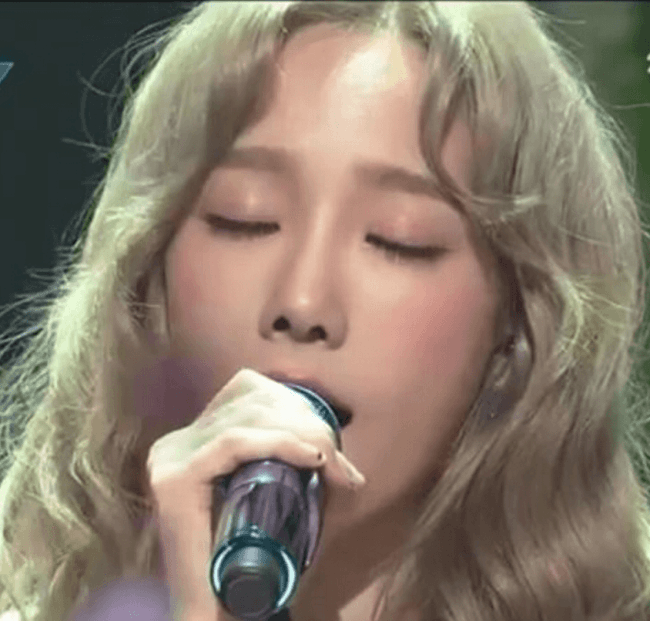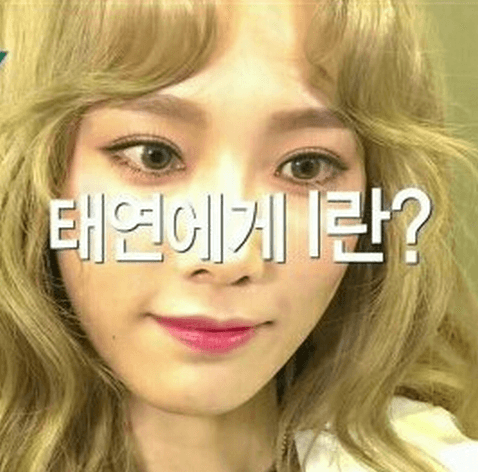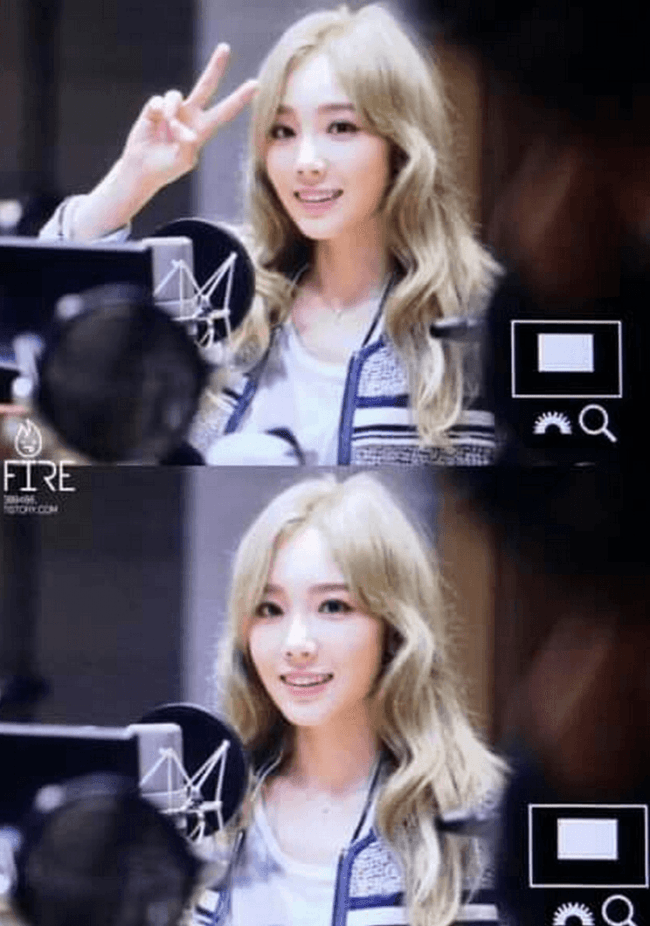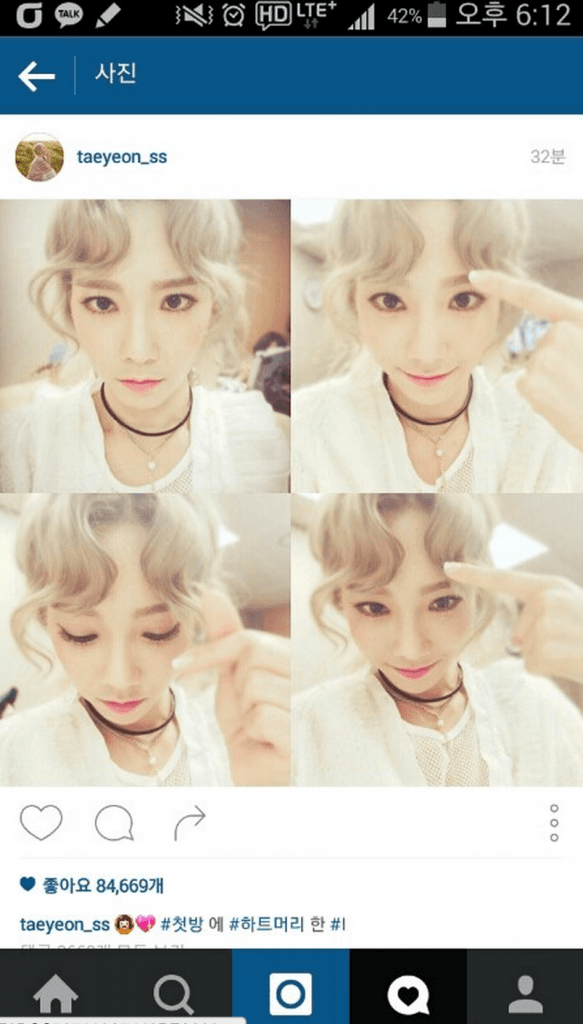 ---
NETIZEN REACTIONS
Koreaboo has collected reactions from Netizens who commented on the original article from our Korean source. The below comments are the most popular comments at the time of this article being published.
---
[+ 185, – 11] This is probably the right answer to this controversy. Her eyelids look different from time to time but I'm guessing it's because she uses double eyelid tape when she's on camera.
[+ 149, – 12] Honestly if she's had surgery don't you think she would have worn sunglasses to hide her eyes at the airport? Her selfies probably look like she's had surgery because the angels make her eyes look huge. Her other pictures don't look like she's had surgery..
[+ 142, – 14] I hope everyone who claimed she's had surgery would shut up. They're probably going to still say she's had surgery and ignore this post but I hope our beautiful Taeyeon would get hurt. They criticize ugly girls for being ugly but when they look pretty after surgery they criticize her for having surgery. They can never satisfy.
Source: Pann
Share This Post