Netizens go crazy over the chemistry between G-Dragon and IU
On August 13th, one of Korea's most popular variety shows Infinite Challenge held their bi-annual 2015 Infinite Challenge Music Festival at Pyeongchang. 
Although G-Dragon and IU belonged to two different teams, the two along with comedian Park Myungsoo performed GD & Park Myungsoo's hit song "Having an Affair" from their previous event. IU guested as the featured artist for the song and spectators who were at the event are going crazy over the chemistry between G-Dragon and IU.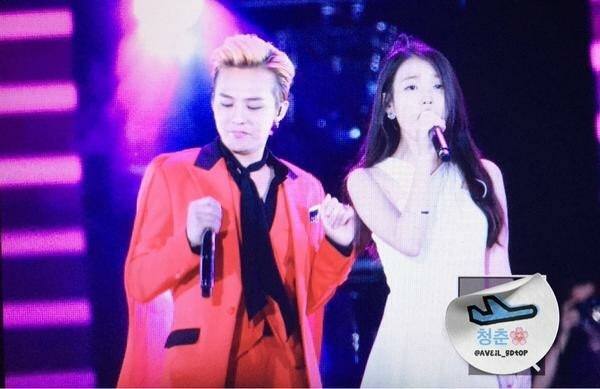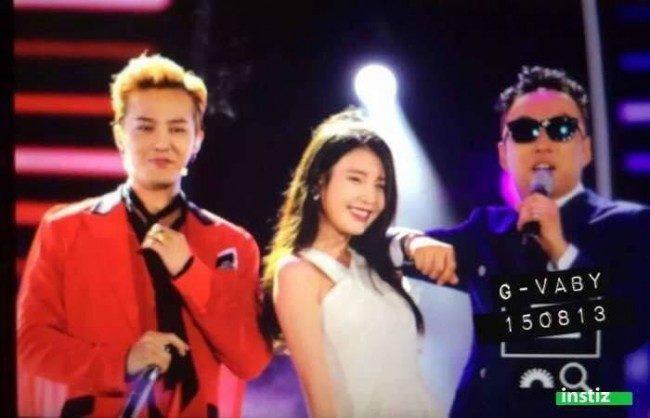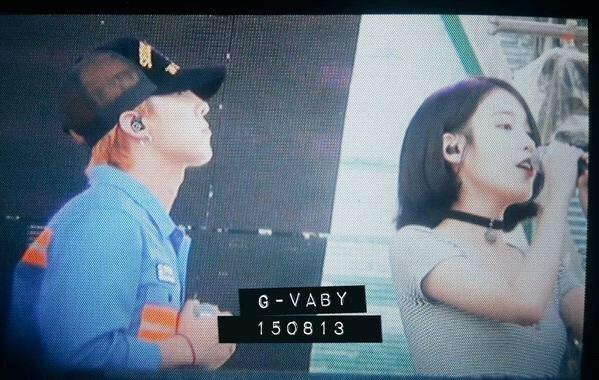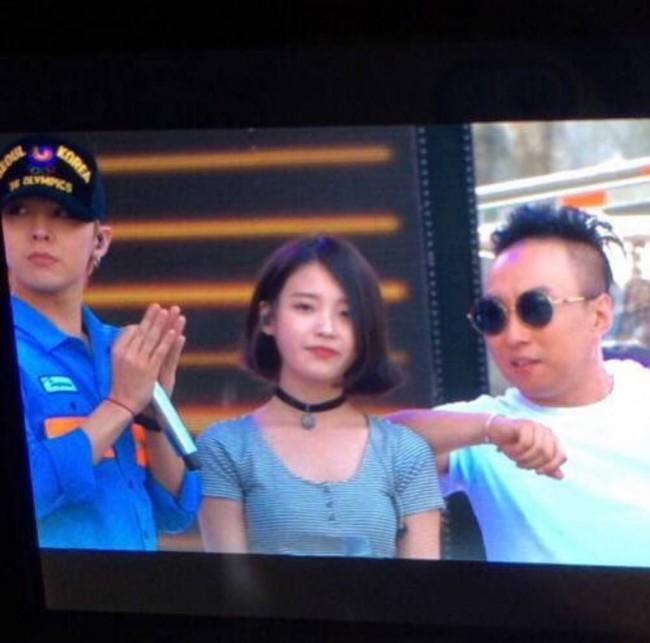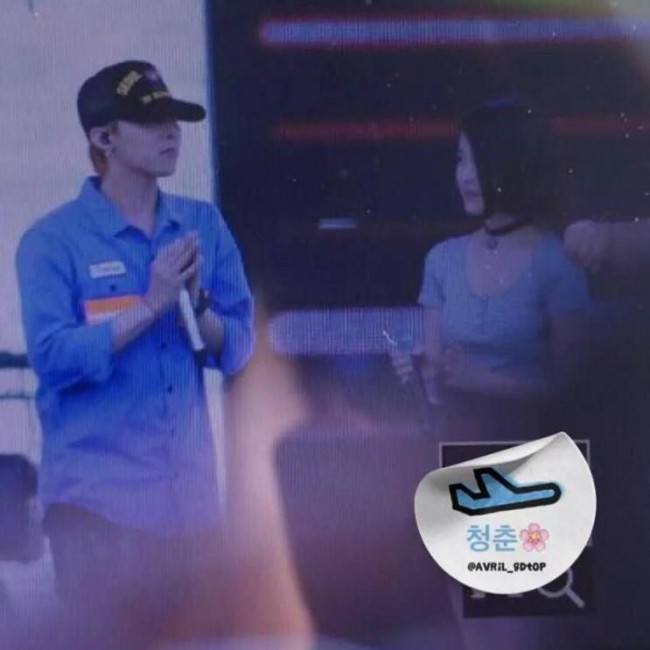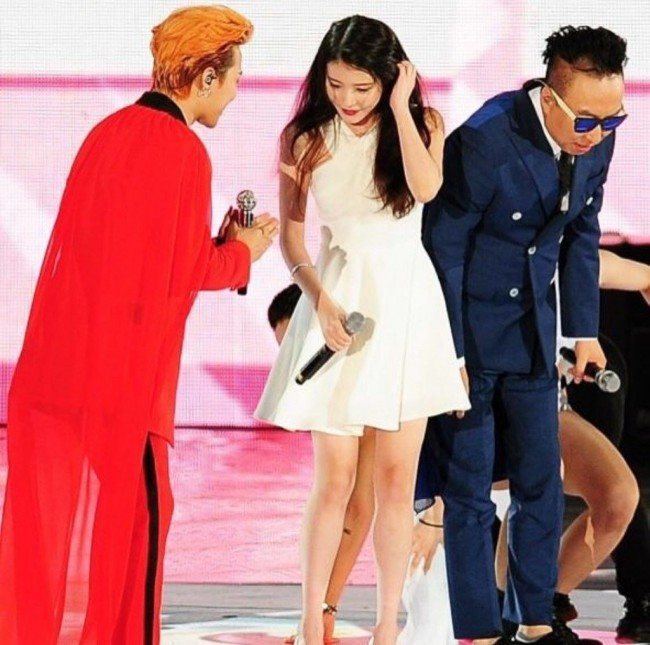 "They look so awkward it's so cute"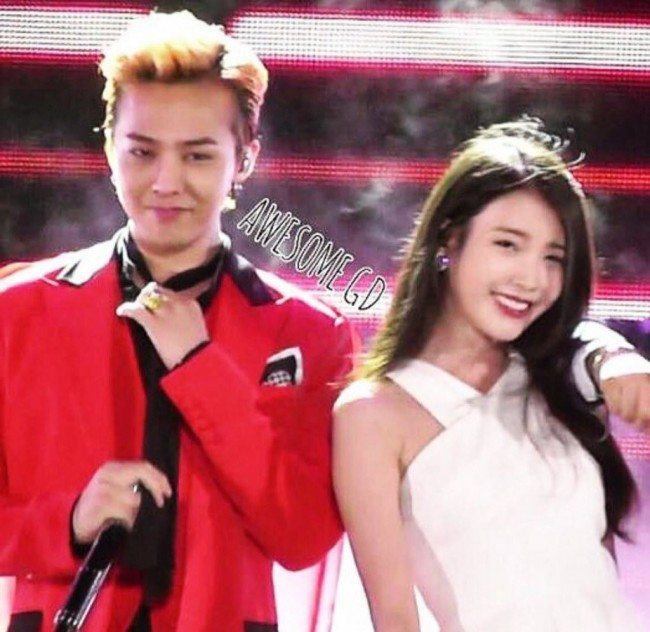 "They sang 'Having an Affair'  with Park Myungsoo at the festival. I can't believe I saw a GD X IU collaboration. I'm so happy I could die I wish they would actually collaborate for a song together."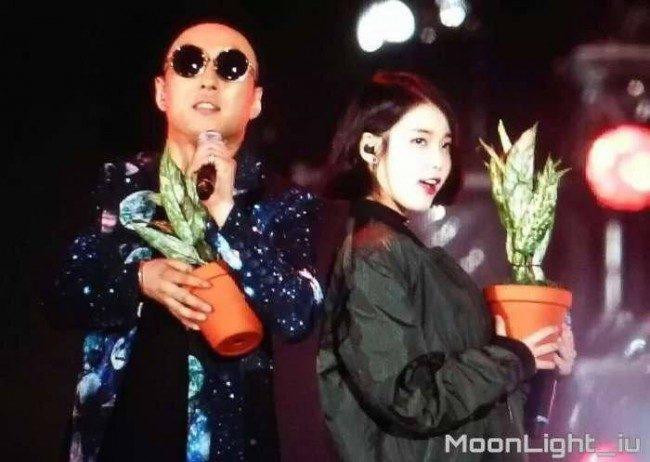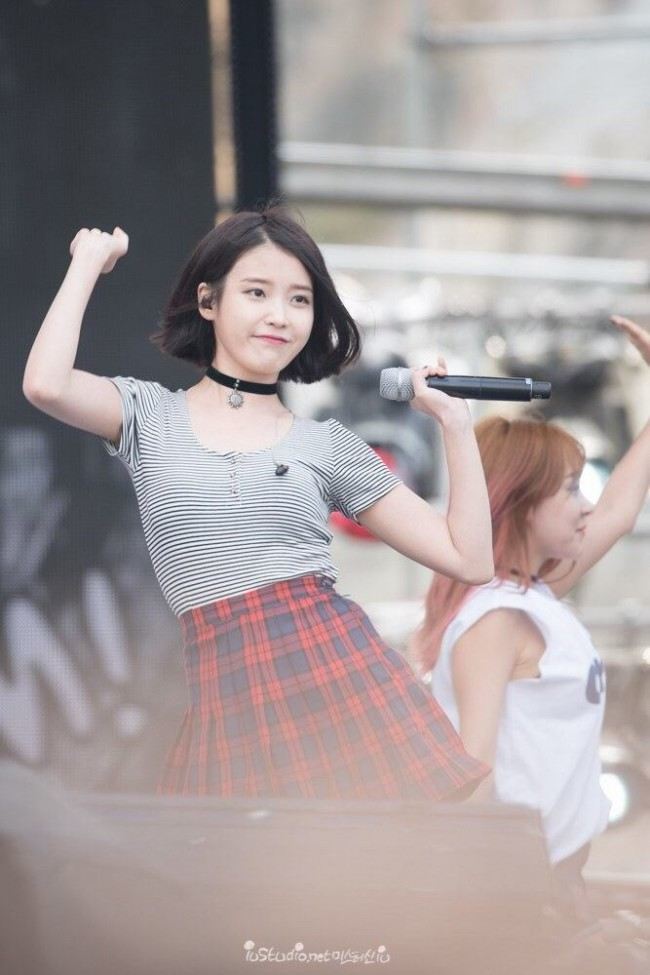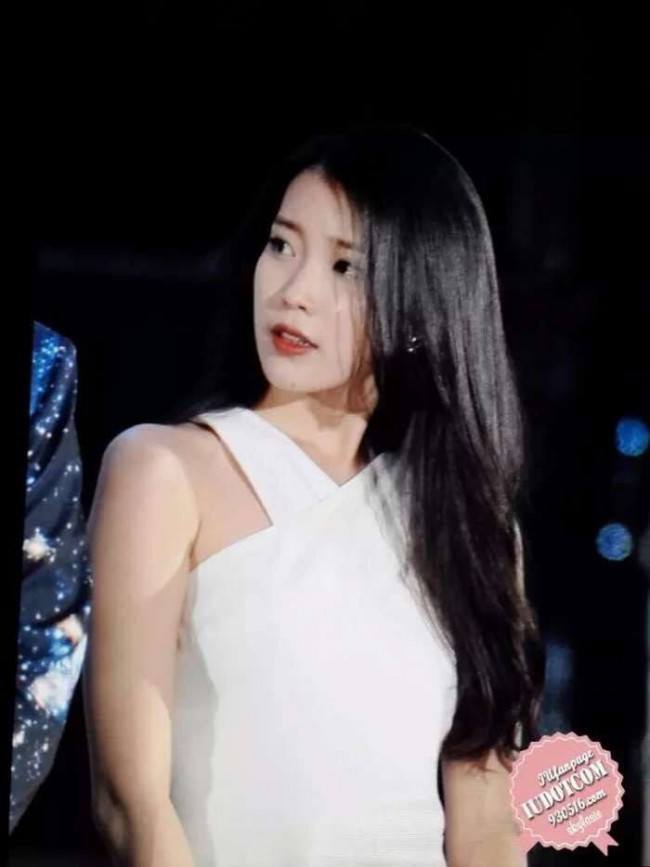 [+ 131, – 15] They look so good together ㅠㅠㅠㅠ even them being awkward with each other is adorable..the top male and female idols collaborating ㅜㅜㅜㅜ I hope they take this opportunity to actually work together. They would kill the charts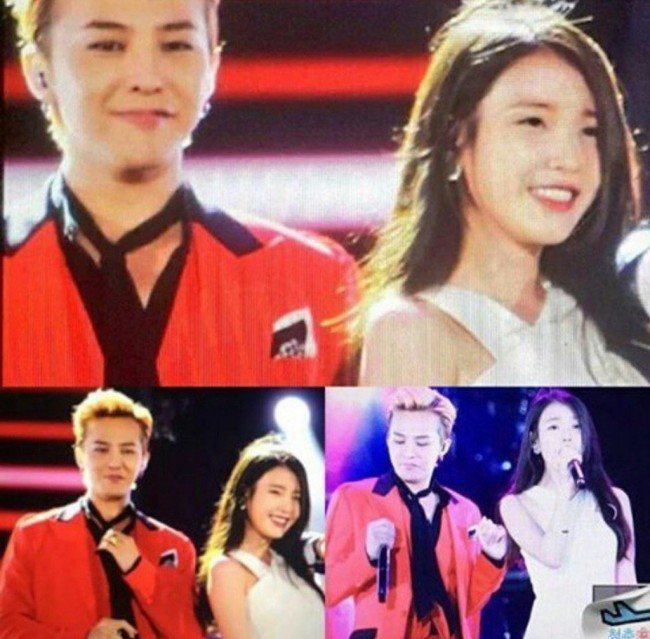 [+ 124, – 9] I was there and IU looks amazing in real life ㅋㅋㅋㅋ. I followed my 9 year VIP friend and I was shocked at how pretty she was. She really looks much better in person. Even GD I was surprised was so good looking. They're both really skinny though..especially IU
[+ 118, – 7] The one girl in the crew really shined. GD X IU collaboration would really kill. It would slay the charts ㅋㅋㅋㅋㅋ
[+ 66, – 6] GD looked awkward ㅋㅋㅋㅋㅋㅋㅋㅋㅋ I've never seen him look like that ㅋㅋㅋㅋㅋㅋㅋㅋㅋㅋㅋ It's okay her and Lee Hyun Woo were awkward friends but they're really close friends now..how about..you guys ..get close.. maybe?
[+ 42, – 7] Jiyoung find someone like IU not THAT bitch
Source: Pann
Share This Post