Netizens Investigate What Kind Of "Body Show" Yoochun Allegedly Tipped A Girl $250 For
In the midst of rumors and allegations regarding JYJ's Yoochun and his current controversy, both the media and fans have attempted to clarify any claims that have been made. 
While Korean media outlet Dispatch released a comprehensive timeline and explanation of the situation, many fans were left wondering what a "body show" was. In their breakdown of the case, Dispatch clarified that although there were rumors that Yoochun had paid his first accuser "Lee" 600,000 won (~$512 USD) in exchange for sex, that claim was false. Instead, they revealed that according to staff from the adult entertainment establishment, the number likely came from the fact that Yoochun had paid roughly half that amount (300,ooo won or ~$256 USD) to another female employee at the facility for a body show.
Although many netizens were confused as to what exactly a "body show" entails, a post on Instiz recently clarified what it was. According to the post, a body show is when a customer puts money on the table, and the female worker goes onto the table and removes her underwear for a performance, which can feature a variety of sexual acts. For example, she can pour liquor on or stick a cigarette in her private parts, or pour liquor down her chest. After learning exactly what a body show is, netizens expressed their disgust and contempt for Yoochun and his crew for having paid for such an act.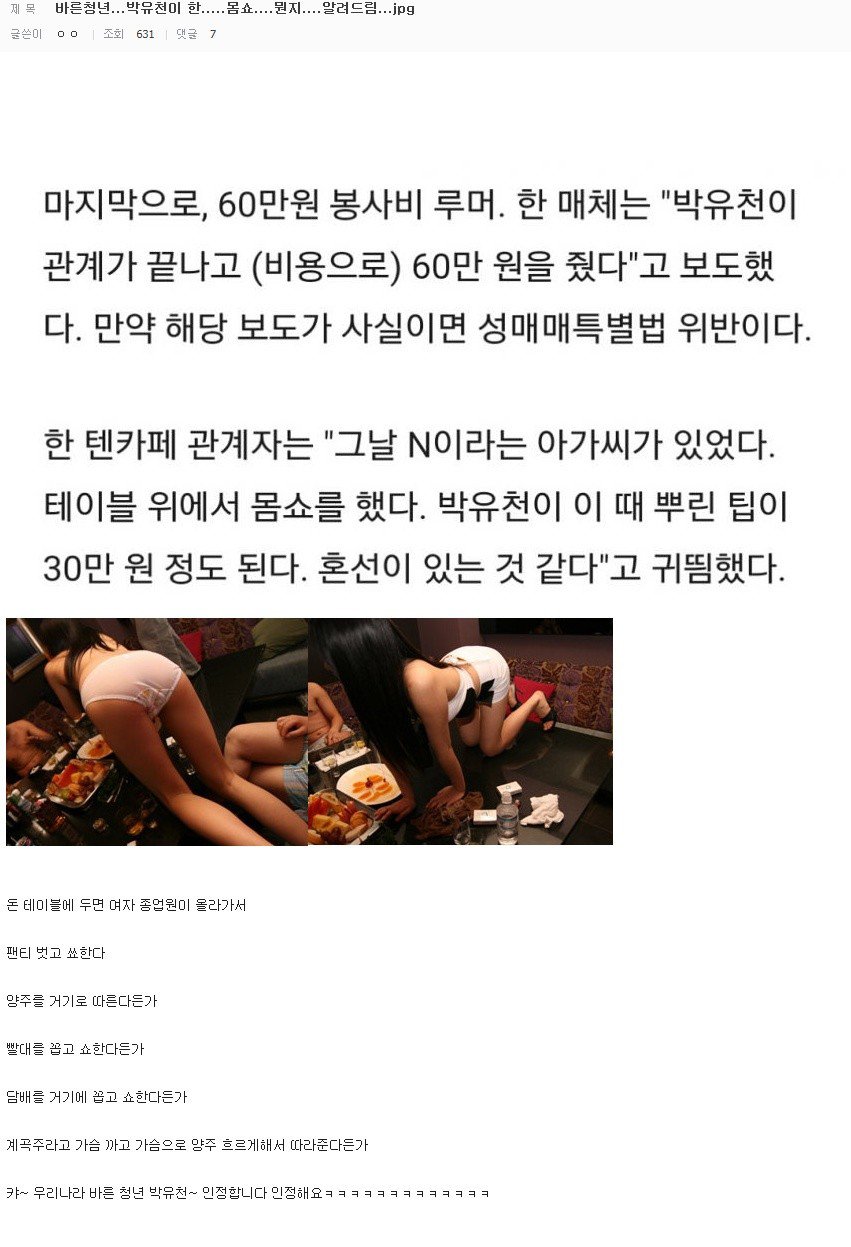 Source: Instiz
Share This Post