Netizens mock Apink for low ticket sales for upcoming concert
Netizens discuss the current status of ticket sales of Apink's upcoming concert.
Apink will be hosting their concert at Jamsil Indoor Gymnasium on August 22nd and 23rd. The concert is expected to host over 11,000 fans over the course of two days.
But an alleged anti-fan of Apink has put up the current status of the ticket sales of the concert.
Originally titled "Reality of A Pink's Concert," netizens discuss the disappointing ticket sales of the girl group's upcoming concert.
Here is the direct translation of the post and netizen discussion below.
"Apink is hosting a concert in Jamsil Indoor Gymnasium. But the concert holds around 5500 people but they media played it claiming around 11,000 people were attending each day hahahaha People are going to assume 11,000 people are attending each day hahahahaha
"But the reality is that the concert is empty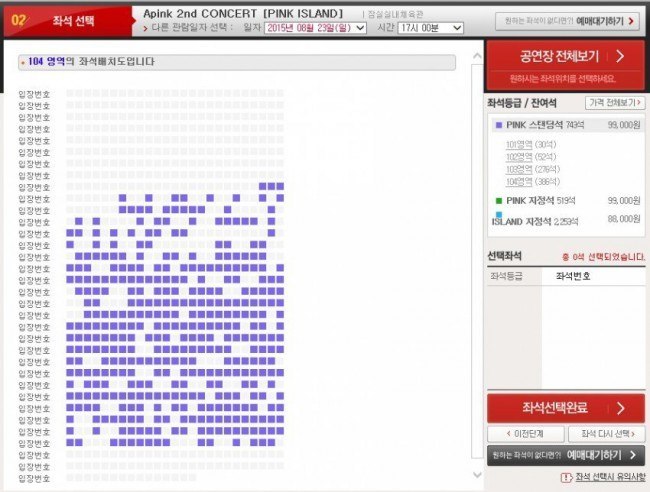 "This is the standing section that is supposedly the most competitive but all of the blue spots are empty hahahaha It means the concert failed if there are this many unreserved tickets in the standing section"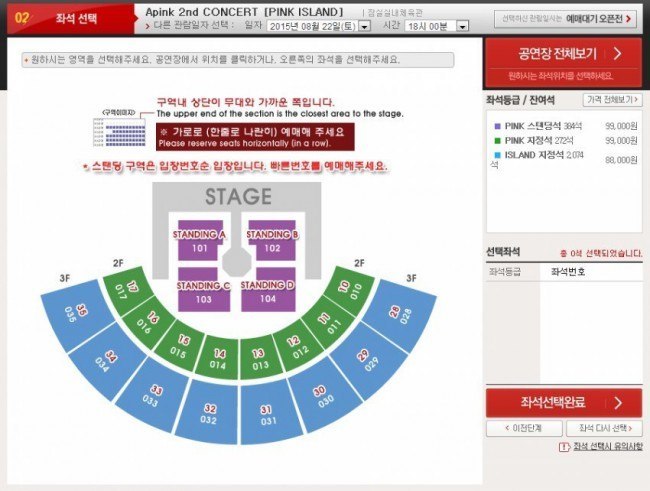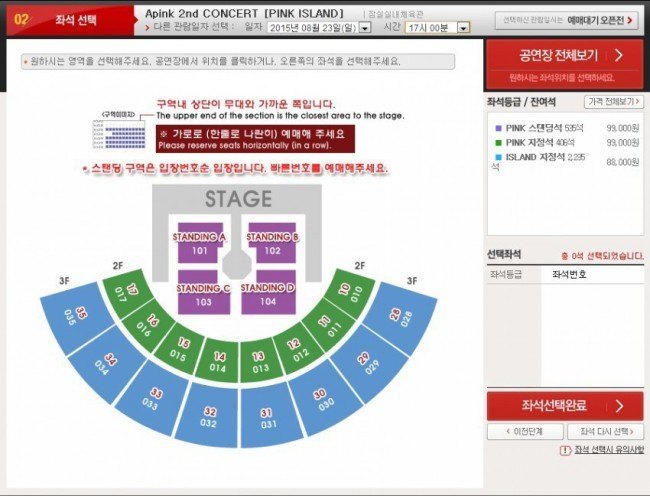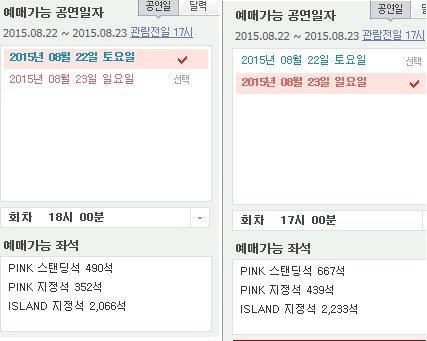 "If you look at the picture above, you can see how many empty seats there are.
"In both days, there are only 5000 seats reserved out of 11,000 which means over 6000 seats are not sold hahahaha They over did it by hosting it at the Jamsil Indoor Gymnasium. It is all empty hahahahahaha"

[+336, -21] Wow it is pretty empty regarding how much their fans are talking so much everywhere
[+296, -45] hahahahahahahahahaha Don't Apink fans go around telling everybody their fandom is huge?? hahaha The reality is trash
[+287, -17] I really don't care whether their tickets get sold or not but Apink fans literally went around everywhere claiming their fandom is best in Korea hahaha That is why they are receiving criticism.
Share This Post